InMail get 18-25% response rate on average – compared to 3% on cold email.
They also have higher response rate than classic linkedin messages.
They are powerful as they allow you to contact 2nd and 3rd degree connections without sending a connection request first.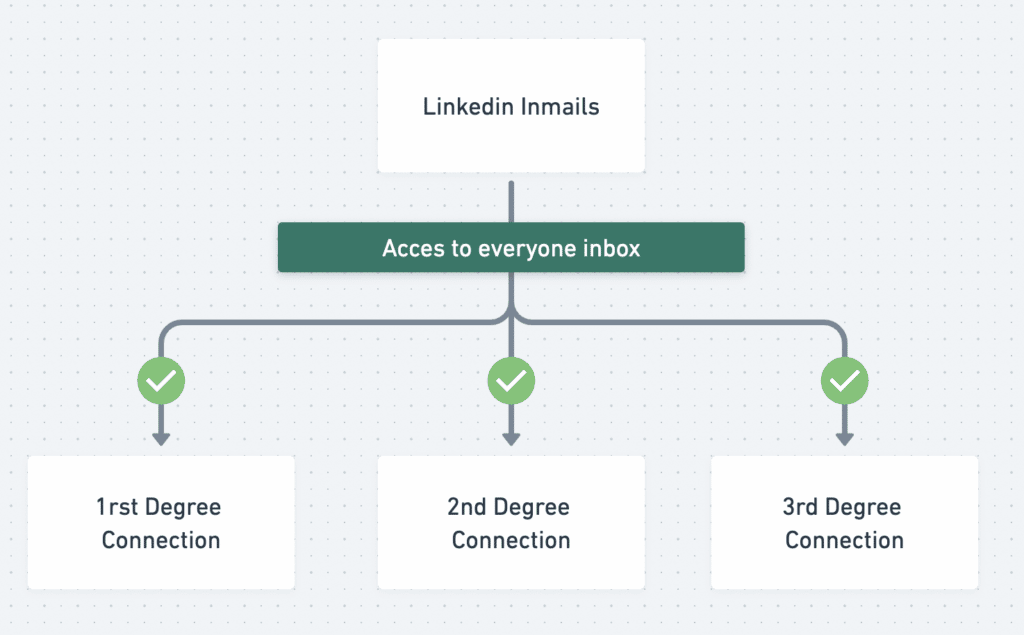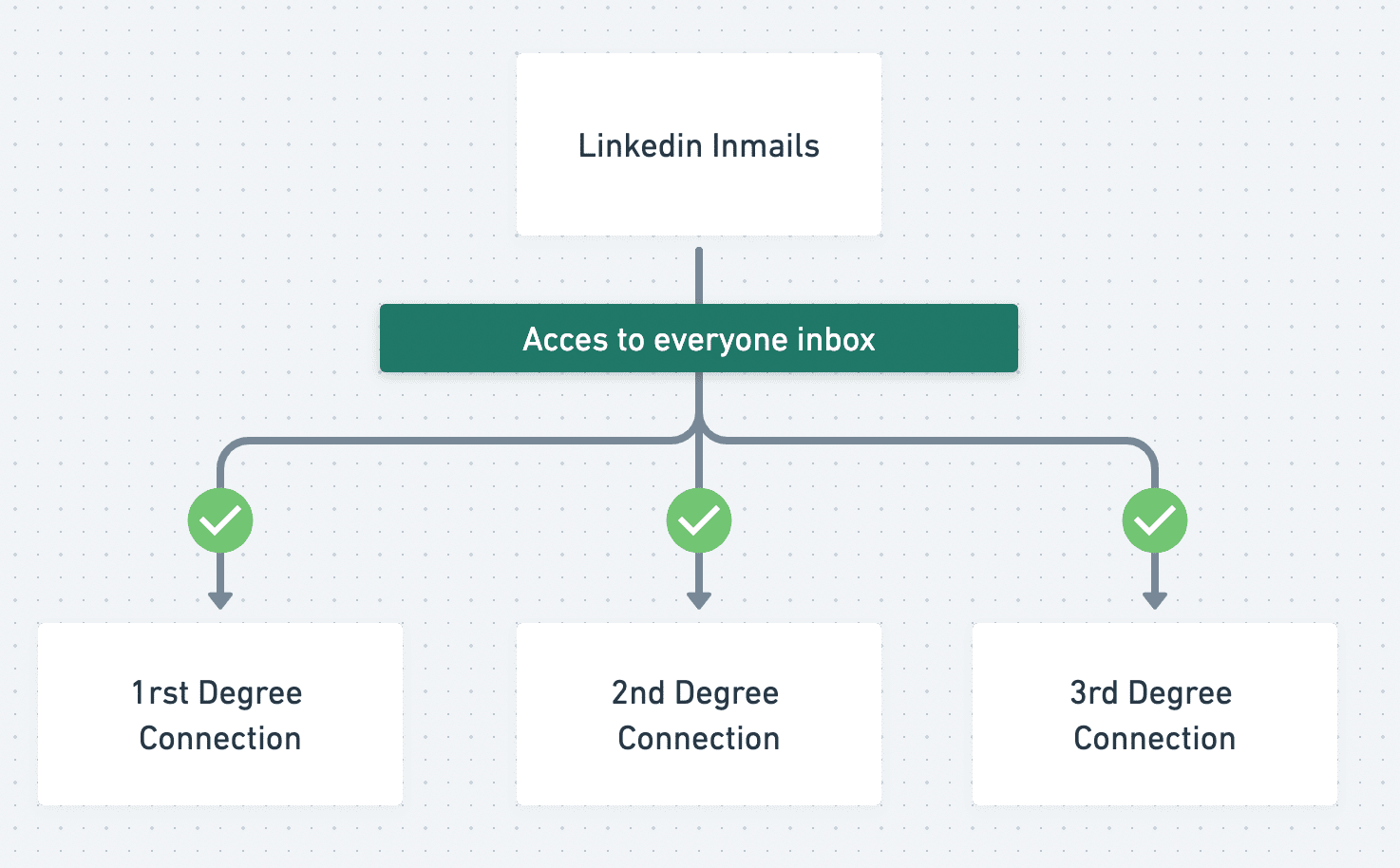 That is a great tool for sales and recruiters as Inmails allow getting access to everyone inbox.
Here are 11 Linkedin Inmail best practices and tips you should follow to get the most out of this powerful tool.
11 Linkedin Inmail Best Practices To Increase Your Response Rate
11 Linkedin Inmails tips to get more replies:
Write short messages
Write short subject lines
Use the RABT Inmail template
Don't do Inmail outreach on weekends
Send Inmails between 6-8am
Send Free Inmails to Open Profiles
Personalize your messages
Target the right audience
Optimize your Linkedin profile
Follow up with emails and linkedin messages
Use InMails as a last resort
Try Sponsored Inmails
1. Write short messages
An InMail should be under 400 characters.
Short Inmails get 22% more replies than the average InMails which is between 400–1200 characters.
People don't have time to read long messages from people they don't know.
Everybody is busy.
We don't want to lose time reading long and unpersonalized messages.
That is why shorter inmails get better response rate.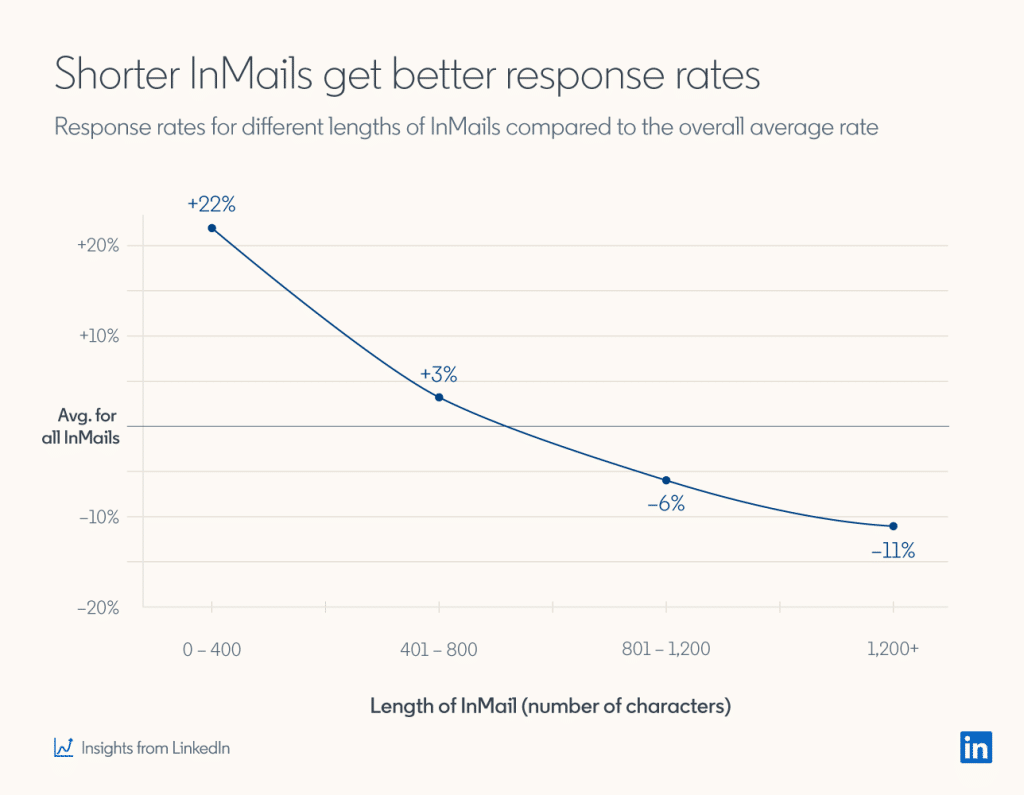 Inmails that have less than 400 characters get 22% more replies than other InMails.
This is not so surprising.
Look at this Inmail:
Do you really want to spend your time reading that?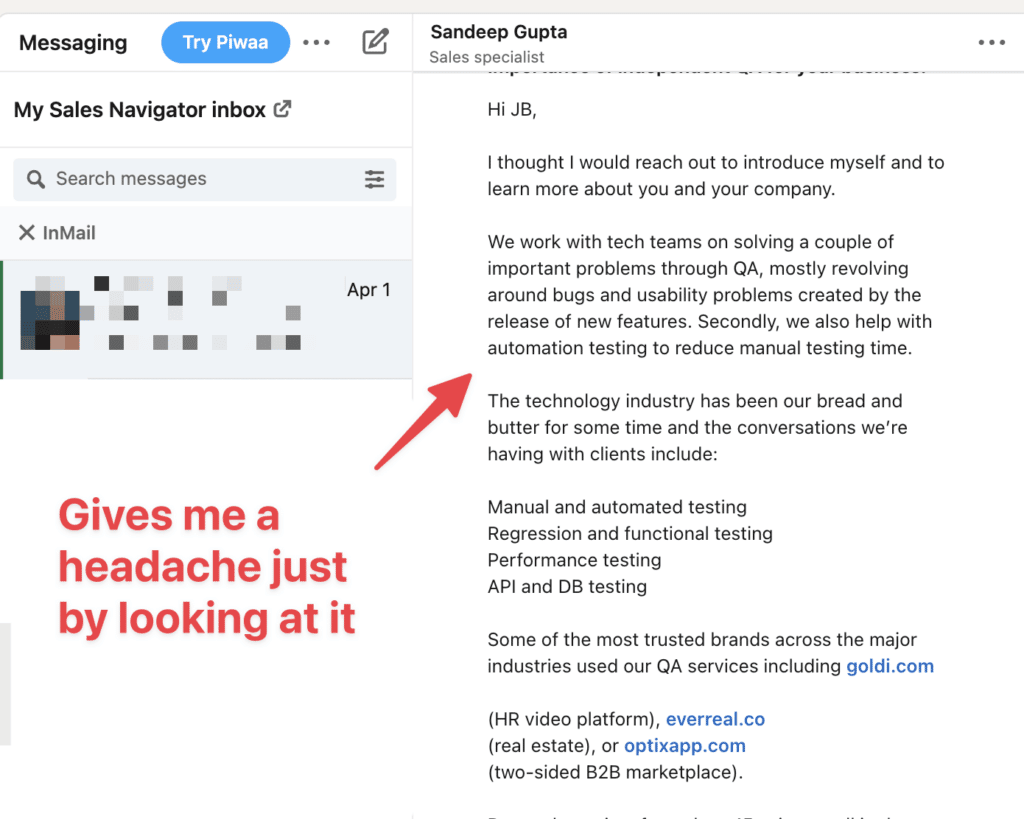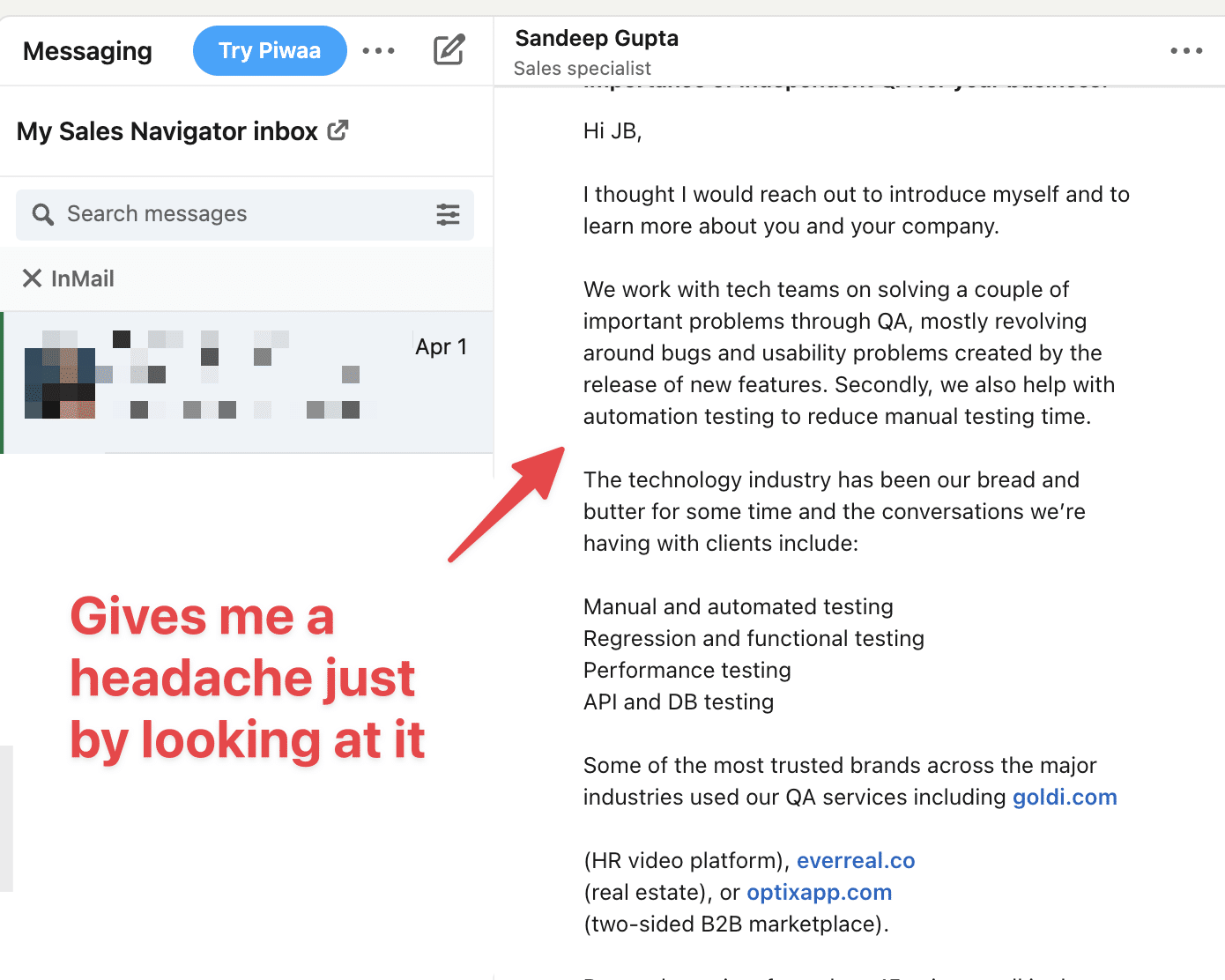 Most InMails sent on Linkedin look like this.

This is actually great news for you as you can stand out just be writing short and straight-to-the-point Inmails.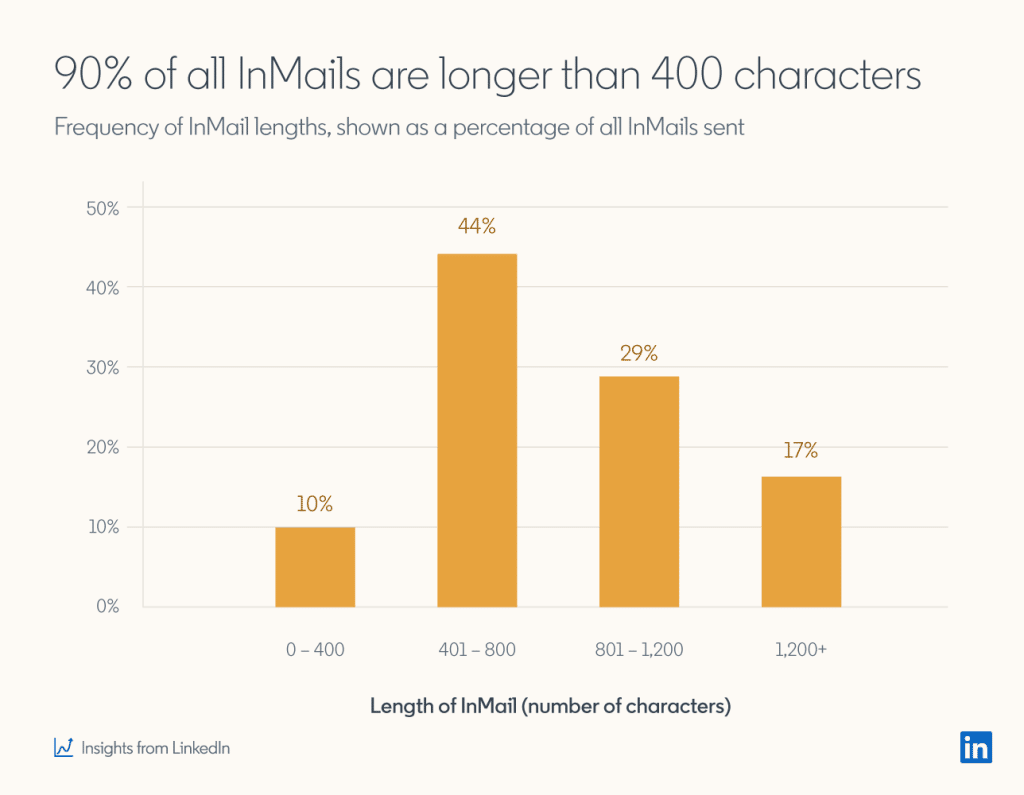 As you can see on this graph, most Inmails sent are between 400–1200 characters which is way too long for a first message.
2. Write short subject lines
When you use Inmail, the first thing that people will see in their inbox are your profile picture and your subject line.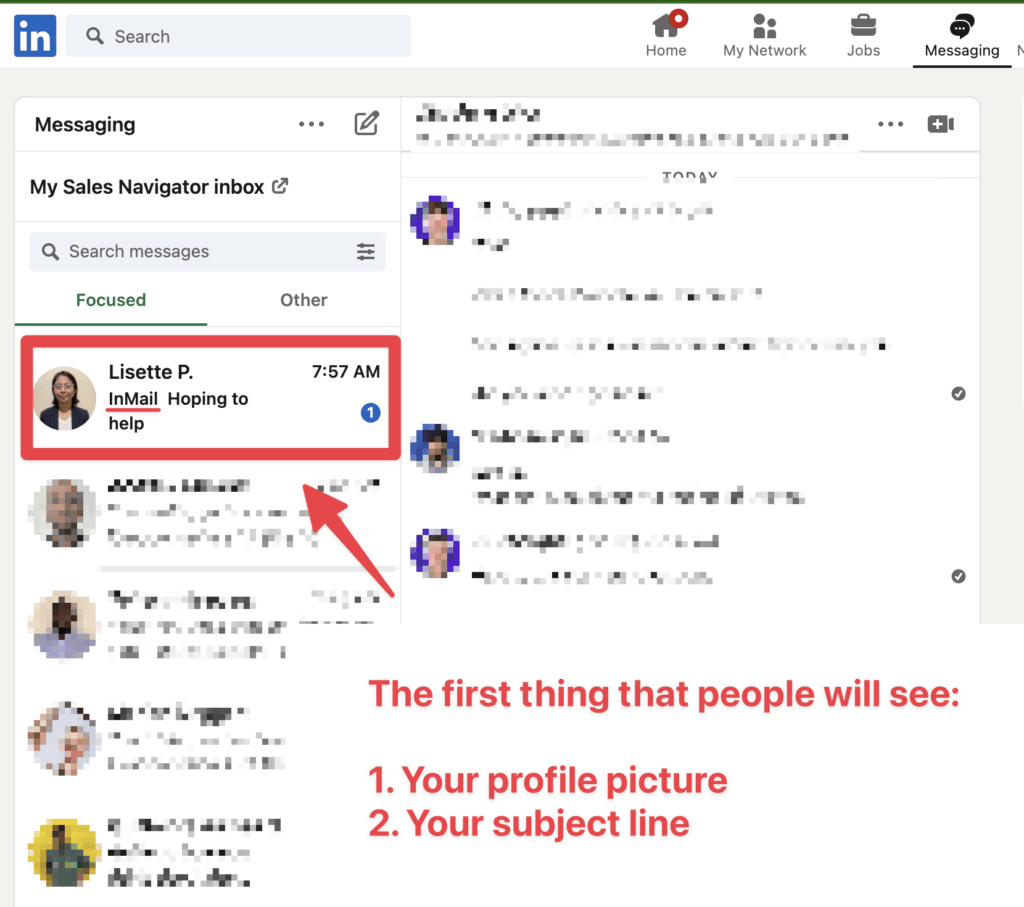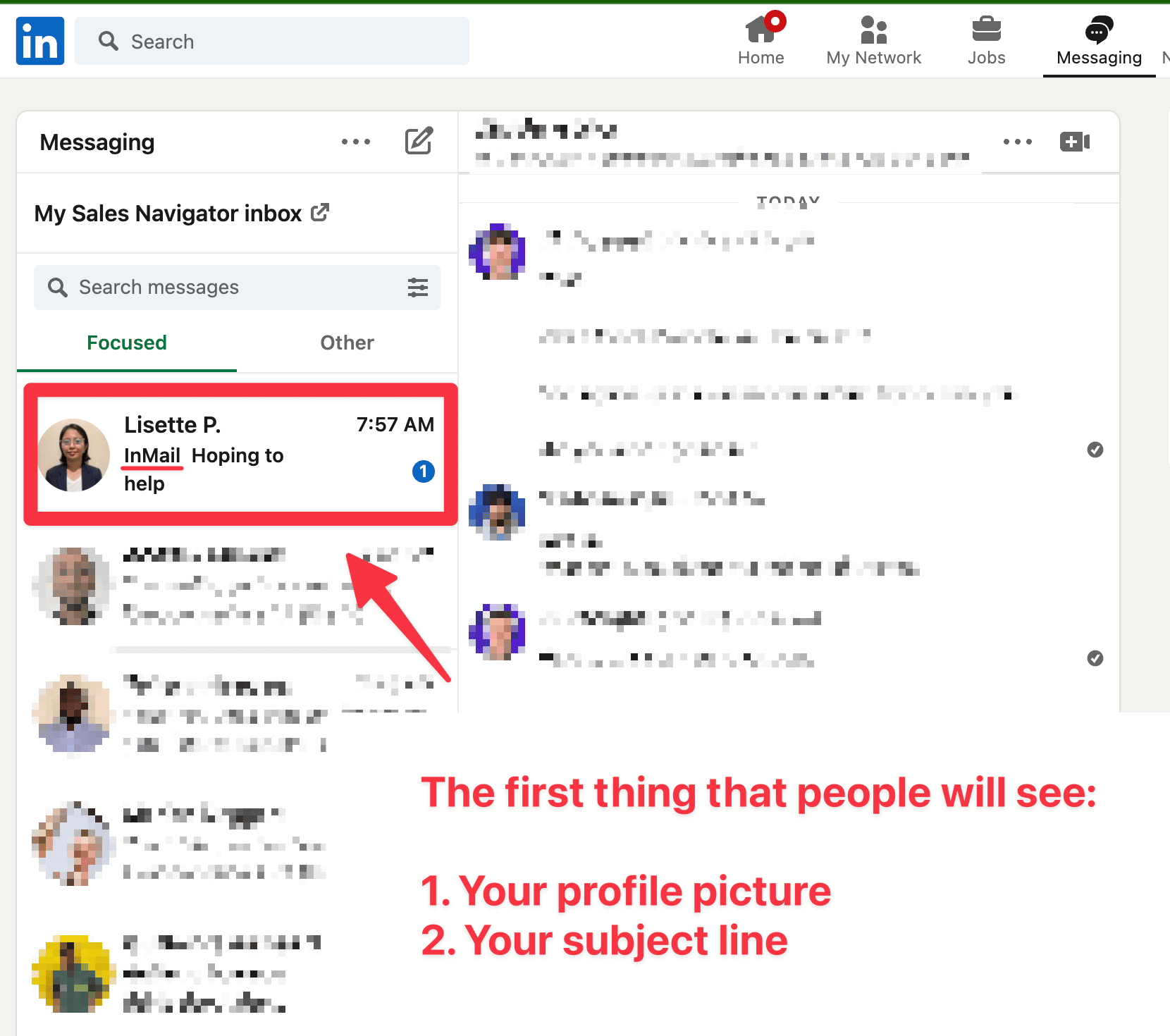 The average email open rate is about 21.6%, while InMail can bring you 57.5% open rates.
To reach this kind of rates, you must optimize your subjects lines.
They have to be short and straightforward.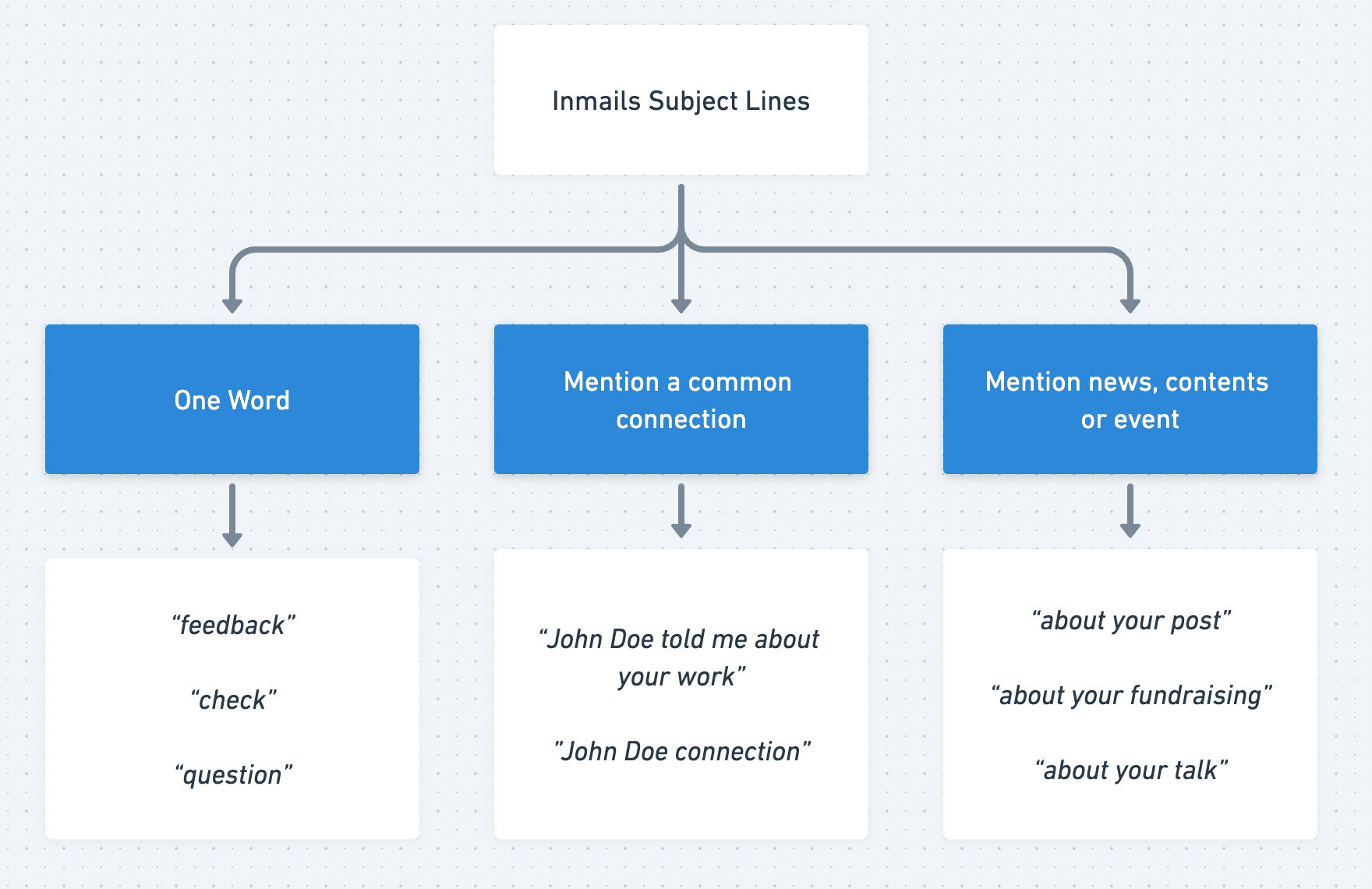 There are 3 strategies you can use:
Use 1 word: stay intentionally vague to trigger curiosity
Mention a common connection: leverage your relationships to create proximity
Mention news: react on recent news to show you did your homework
My favorite one is using 1 word because these messages look like they have been sent from a colleague.
Being intentionally vague about what's in the messages trigger people to click on the notification to know more.
3. Use the RABT Inmail Template
If you think you can just copy-paste magic linkedin InMail templates to get more replies to your inmails, you are fooling yourself.
Templates are the opposite of personalization. However, you can use some frameworks to improve the structure of your messages.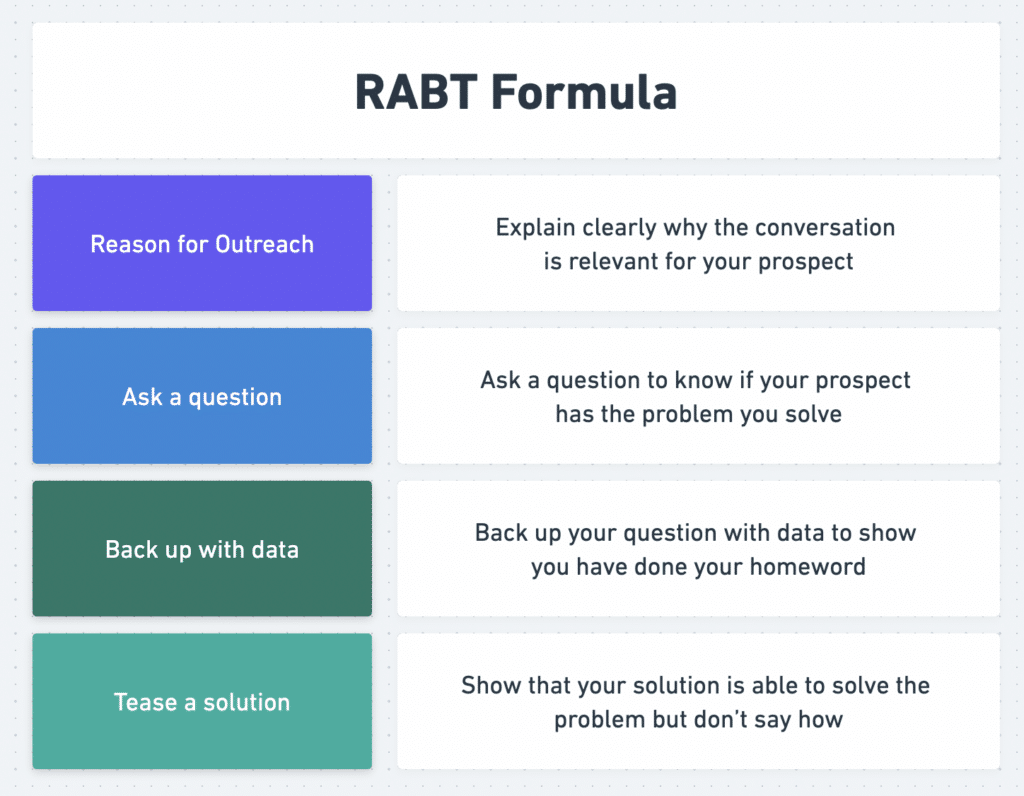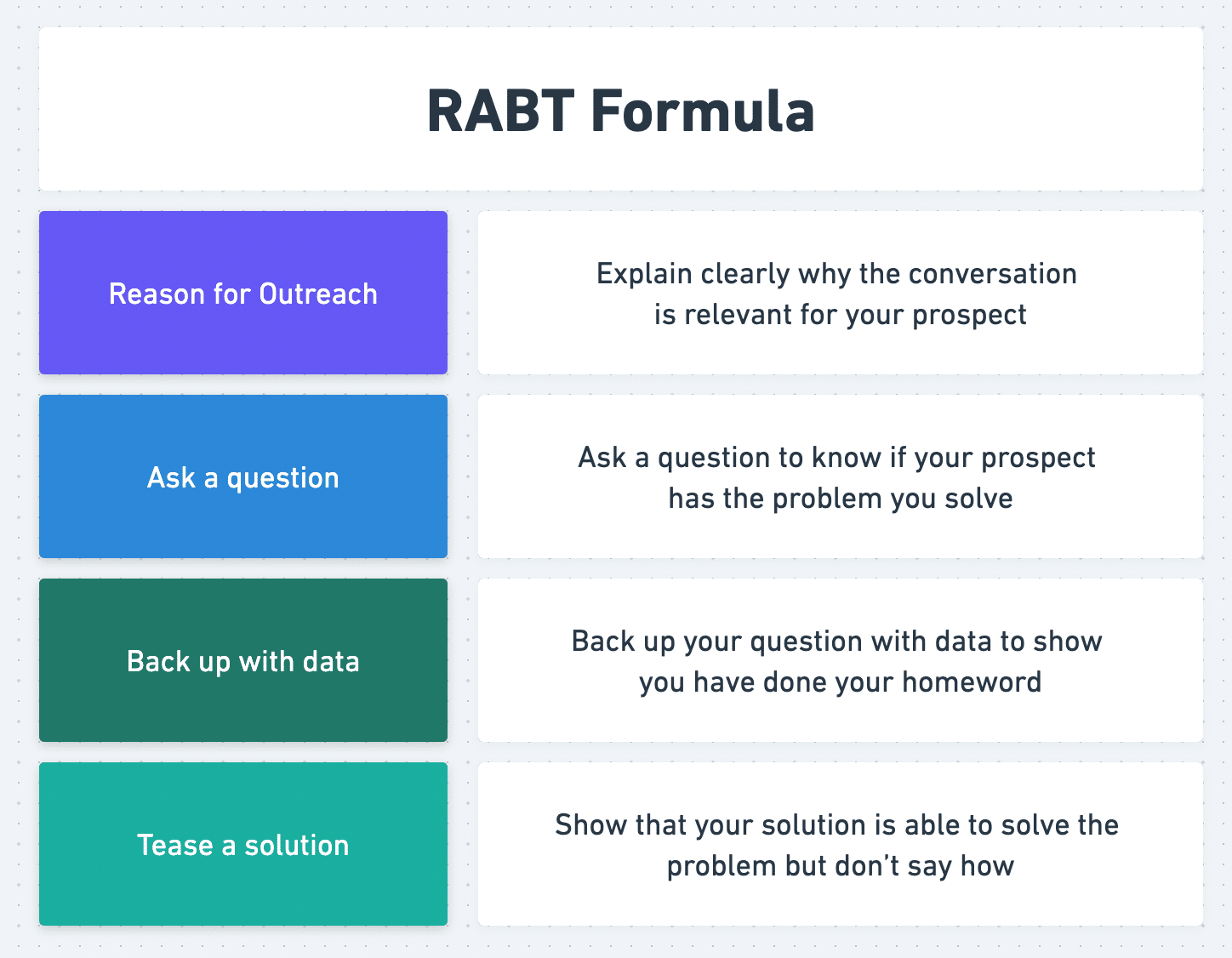 Let me introduce you to the RABT formula:
Reason for Outreach
Ask a question
Backup with Data
Tease Your Solution
Here is an example of a message that get 27% reply rate.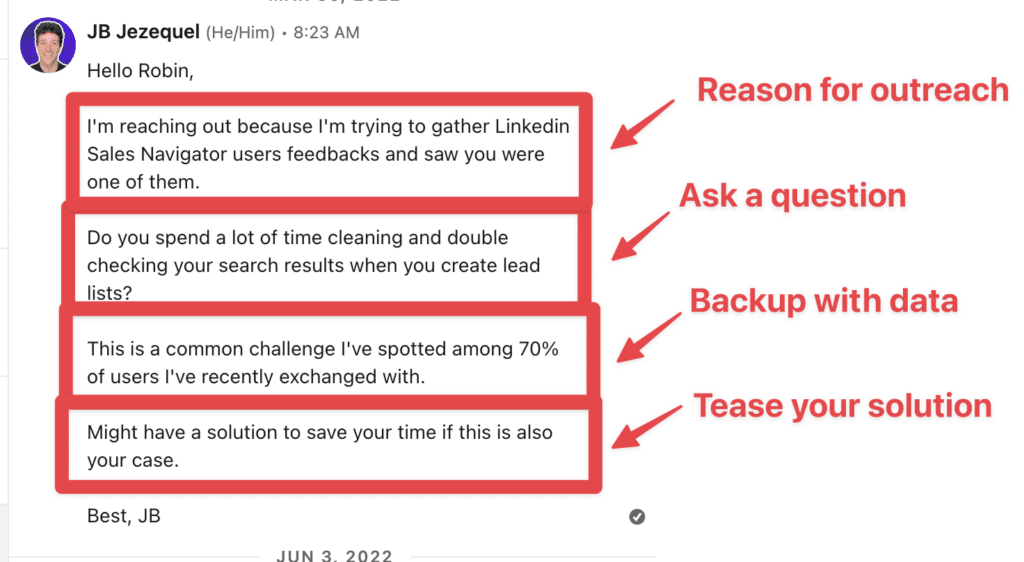 It's important you don't pitch in the first message.

The mission of the service message is to start a conversation and make sure your prospect is qualified.

Why would you want to jump on a call with someone who is not a qualified lead?
4. Don't do Inmail outreach on weekends
A study from Linkedin showed Inmails get less replies on:
Here is the graph: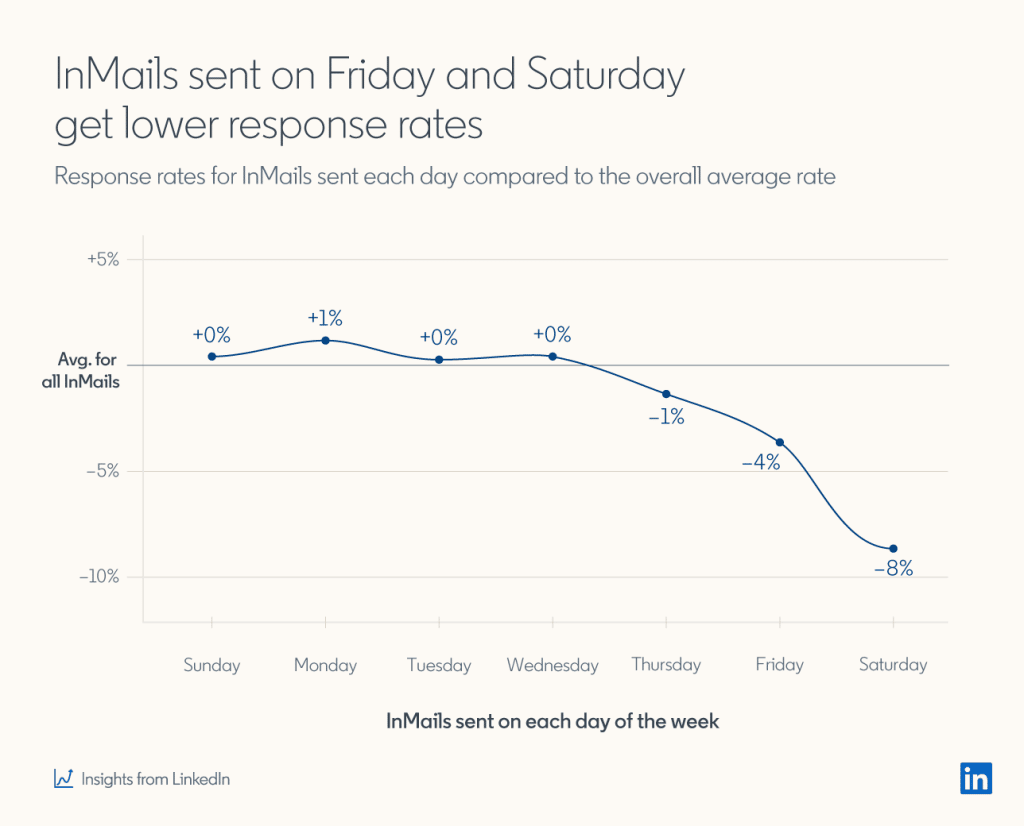 So make sure to send your Inmails at the beginning of the week:
Monday
Tuesday
Wednesday
Thursday
and also Sunday
It's details, but it can make a good difference in your prospect on big audiences.
5. Send Inmails between 6-8am
The best time to send Inmails on Linkedin is between 6am and 8am.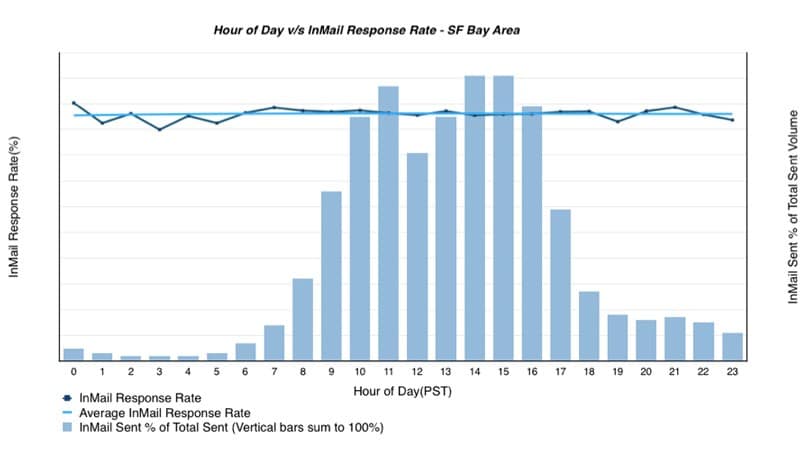 You can also send them between 8pm and 10pm.

However, you can see on the graph that this doesn't make a huge difference
6. Send Free Inmails To Open Profiles
What if I told you there is a way to send unlimited inmails on Linkedin?
Sounds too good to be true?
It's not.
You can actually send free inmails to Open profiles.
Open Profiles is a linkedin premium option that allow members to say they are willing to be contacted by anyone on linkedin.
There is no way to detect Open Profiles on with Linkedin search engine by using a filter.
However, it's possible to detect who are the open profiles in your Sales Navigator search or list by using Evaboot.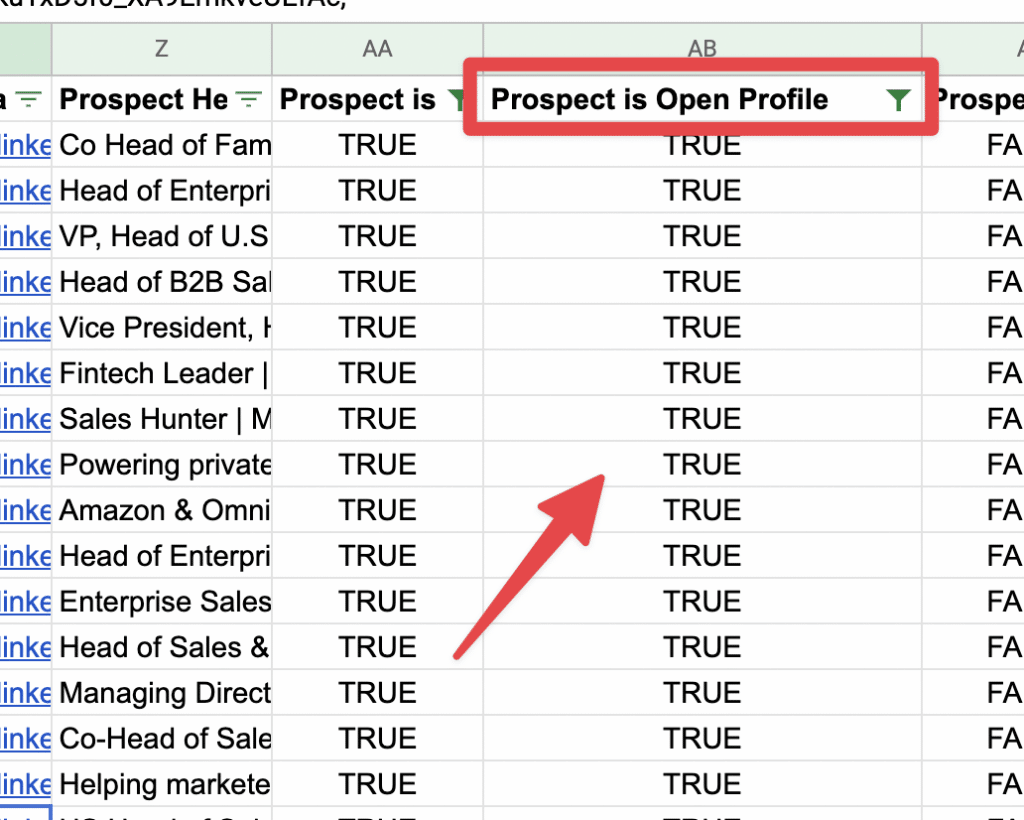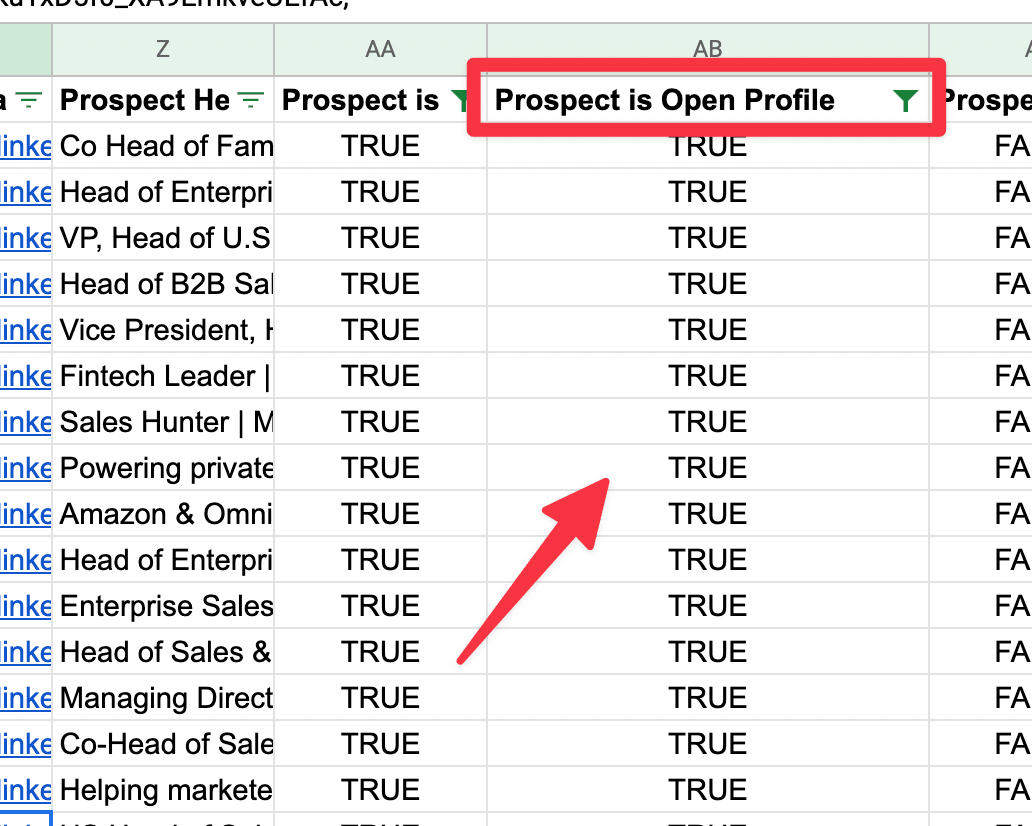 Here is the CSV you got when make an export with Evaboot.
You have a column "Prospect is Open Profile" when they mention true or false.
The process is simple. Here is a video describing it.
7. Personalize your messages
Why would people make the effort to read and answer your messages if you don't do the effort to send personalized messages?
To get more replies, you must leverage the principle of reciprocity.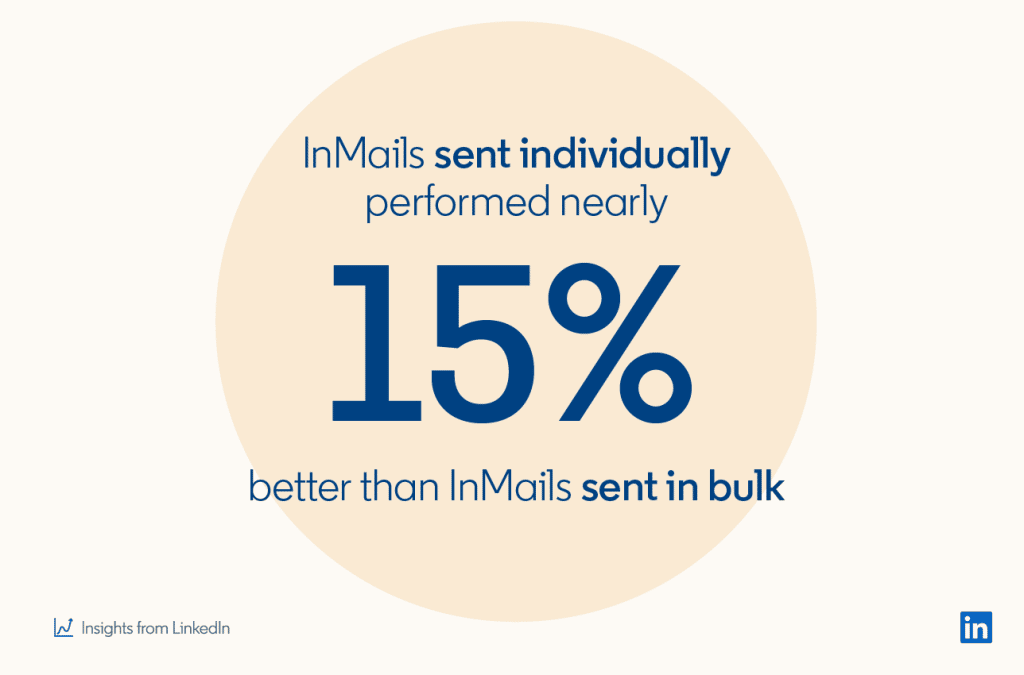 It means the more you look you like have done your homework on someone, the most likely you are to get a reply.
That is why InMails sent individually perform 15% better than InMails sent in bulk.


Linkedin offers plenty of interest signals you can leverage in your linkedin prospecting messages.
You use linkedin search engine to find people participating in:
Just go to a group or event and find the list of members or attendees.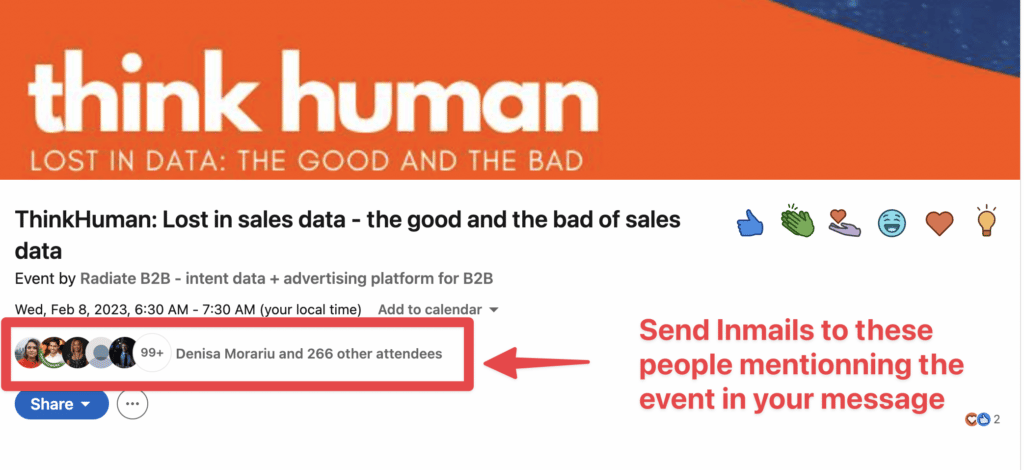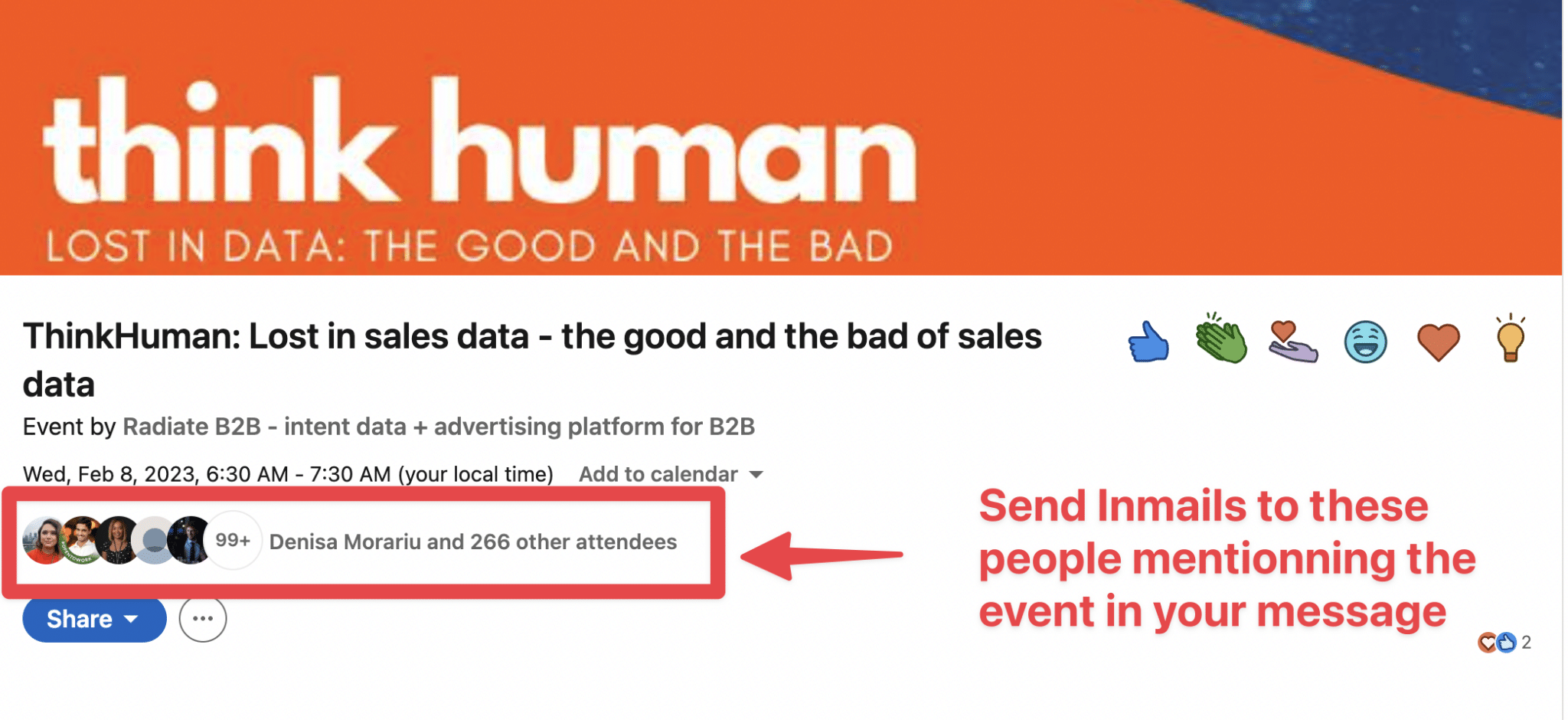 You can then contact mentioning the event or the group as an icebreaker.
If you use Sales Navigator you can get access to even more filters. Some of them can be leveraged for personalization.
Has a new job
Mentioned in the news
Posted on Linkedin
Follow your company
Mutual connections
Have shared experience with you
View your profile in the last 90 days
Past colleague
Hiring on Linkedin
You can find most of them in the "Spotlights" section in Sales Navigator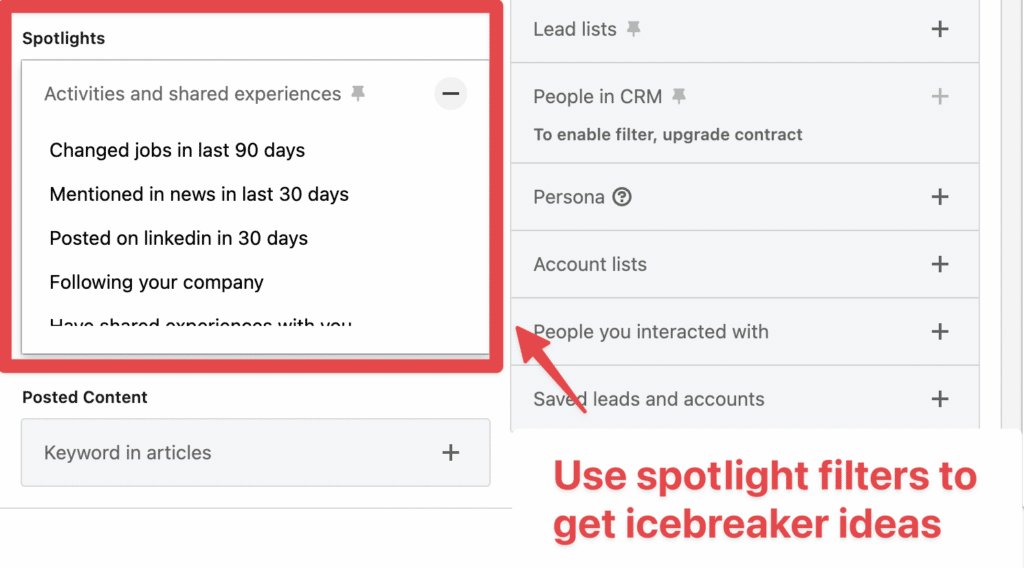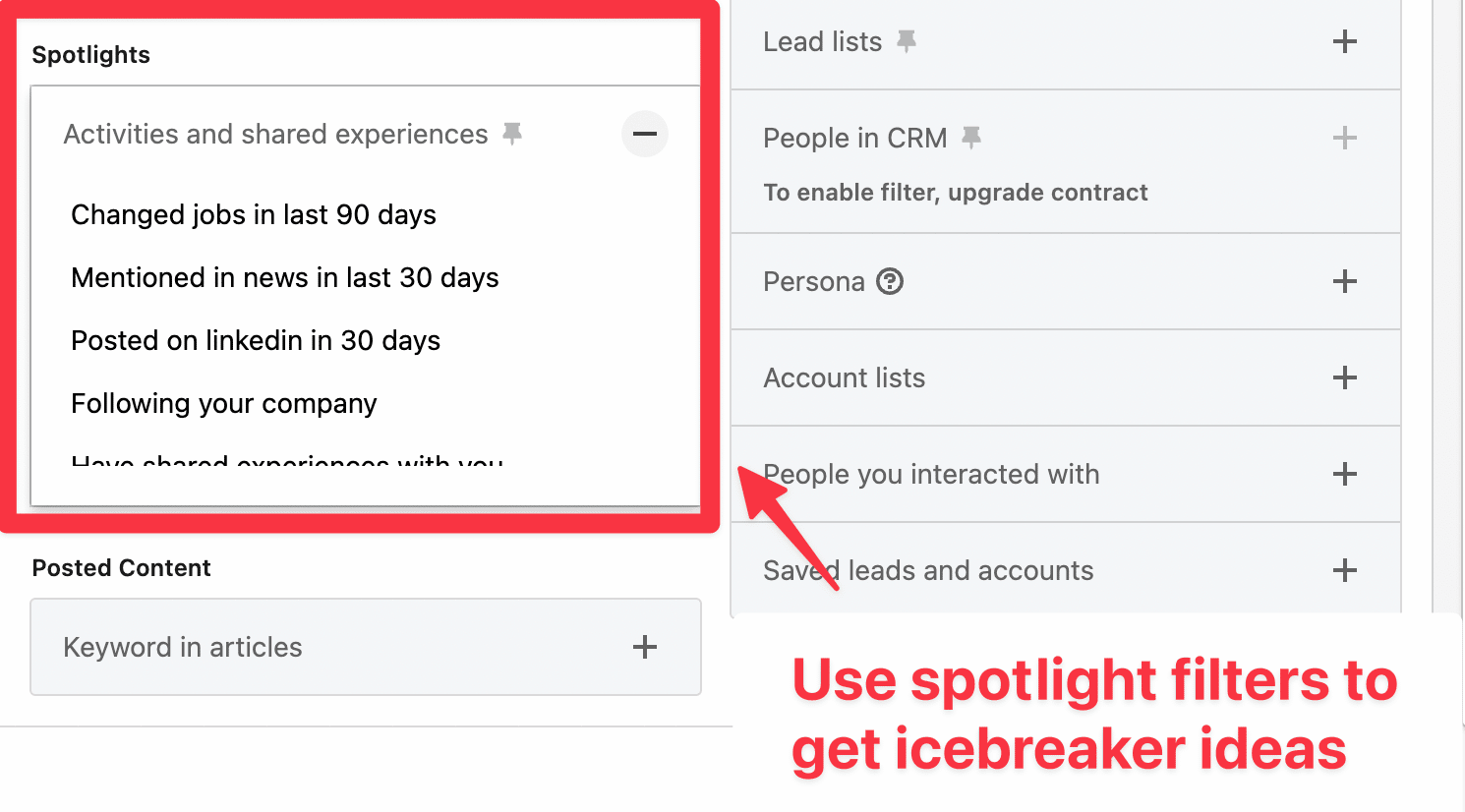 8. Target the right audience
Linkedin prospecting is about sending the right message, to the right people, at the right time.
In this triptych, targeting is by far the most important factor.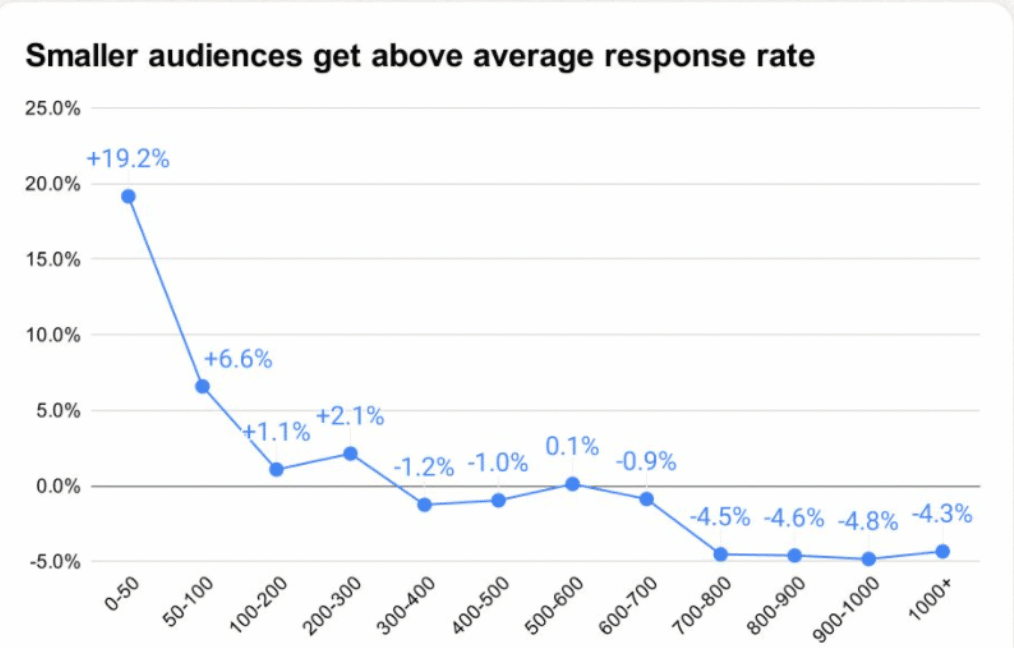 When you start prospecting, you may be tempted to send mass messages to a lot of people, playing the quantity game instead of the quality game.
A study from LaGrowthMachine shown that smaller audiences tended to have higher reply rates.
The sweet spot being audiences between 50 and 700 people. Above this limit, open rates and reply rates tend to decrease.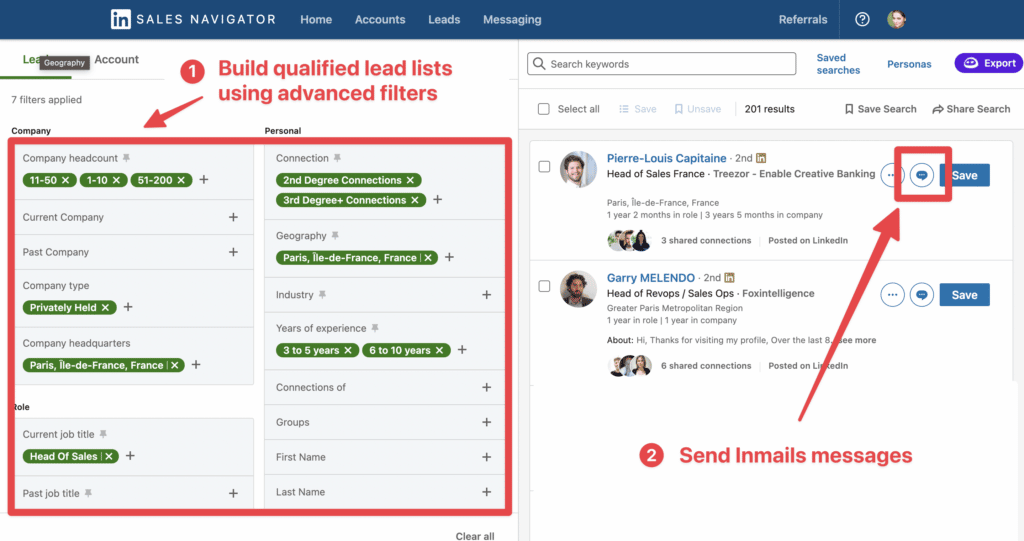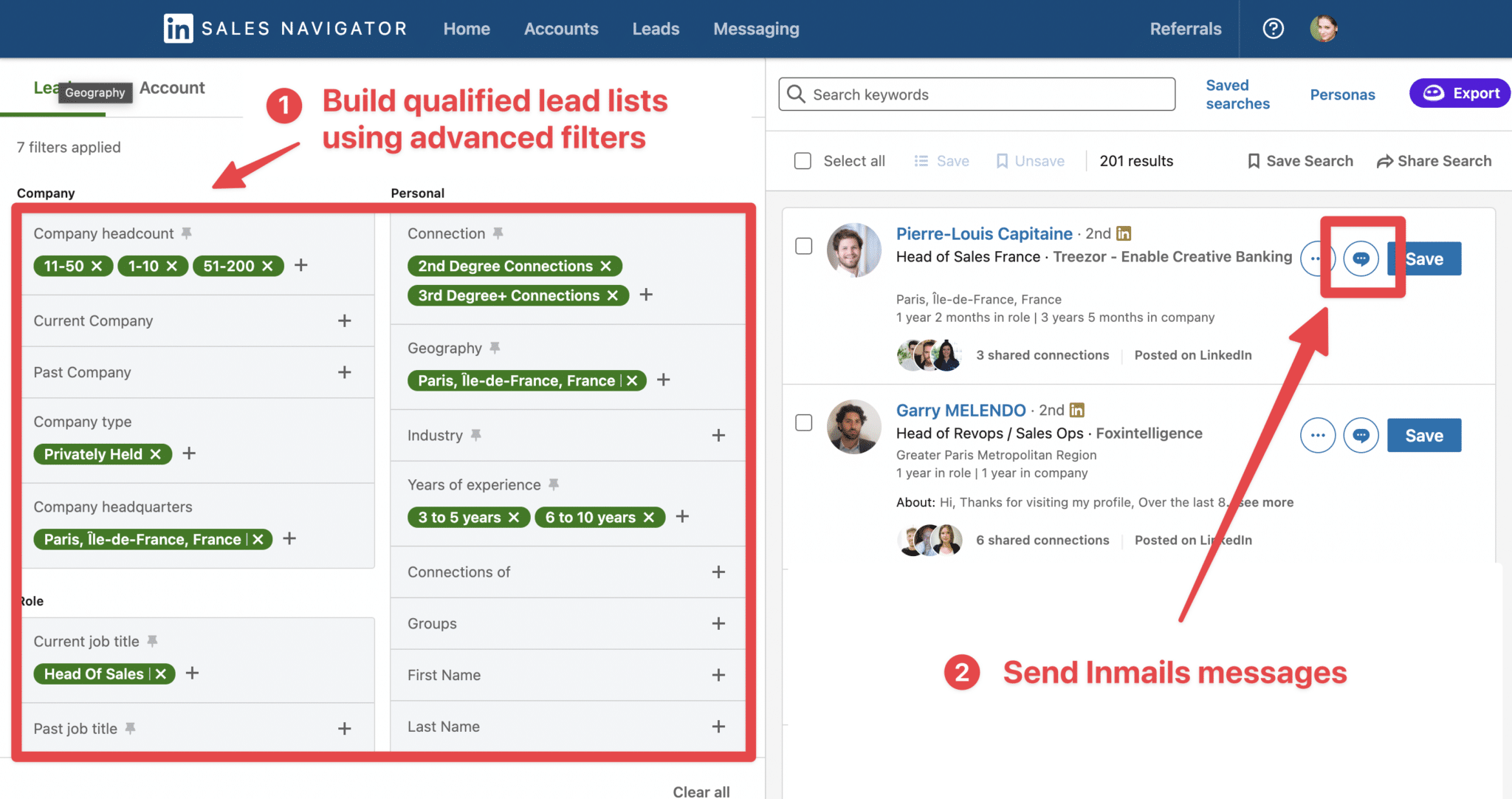 To build qualified lead lists, the best thing is to use Linkedin Sales Navigator. You probably already have it if you have Inmails credits.
This video contains everything you need to know about Sales Navigator on how to use the search filters and how to find the right decision makers and send efficient linkedin cold outreach campaigns.
Sales Navigator doesn't allow exporting leads into CSV but if you need to do that you can still use the Evaboot Chrome Extension.
9. Optimize your Linkedin profile
So great, you know who you are going to contact, the next step is to optimize your Linkedin profile for sales.
You don't have a 2nd chance to make a good first impression.
Sending Inmails without an optimized Linkedin profile is like spending money on ads to send traffic to a landing page which is no optimized: it's a waste of money.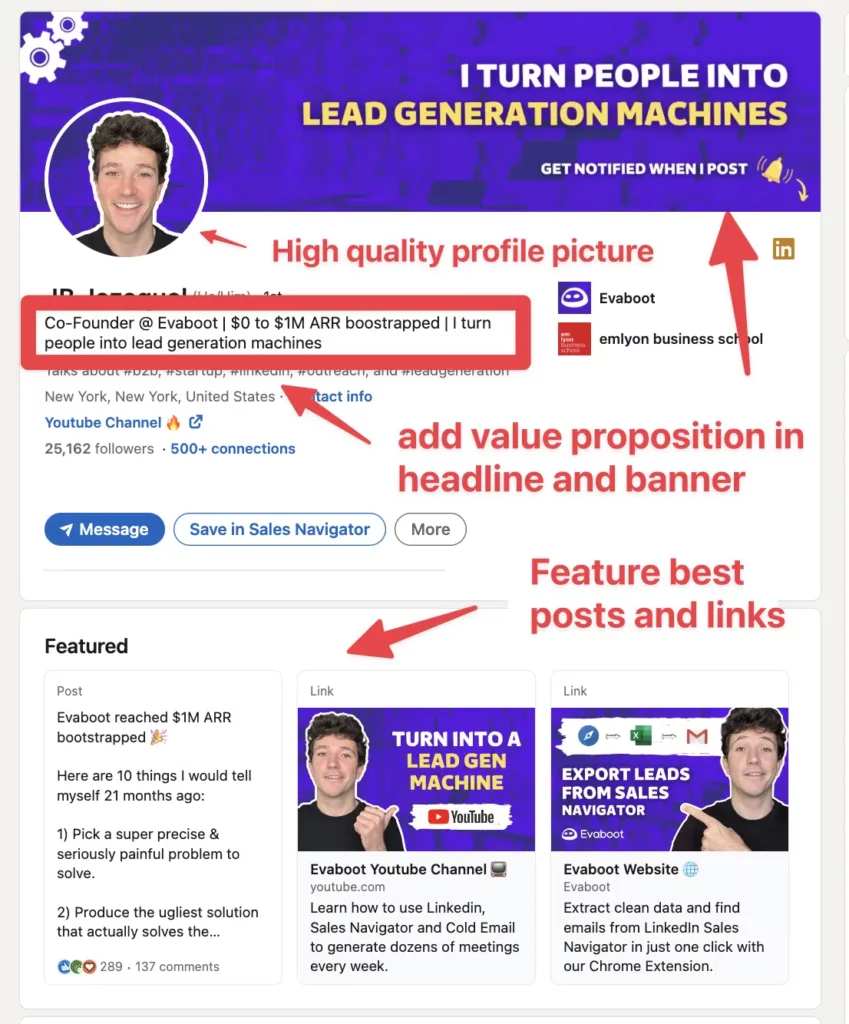 Before you send any InMail make sure to:
Upload a professional profile picture
Add a banner stating your value proposition
Add your value proposition in your Linkedin headline
Feature your best post and links in the feature section
Detail your job experiences and education
Activate creator mode
Think of your Linkedin profile as a website homepage.
Visitors have to be able to understand your value in less than 3 sec.
10. Follow up with emails and linkedin messages
Linkedin does not allow sending InMail follow-ups.
That is why you should work on the copywriting of your InMails.
You don't get a chance to send a second InMail to get a reply.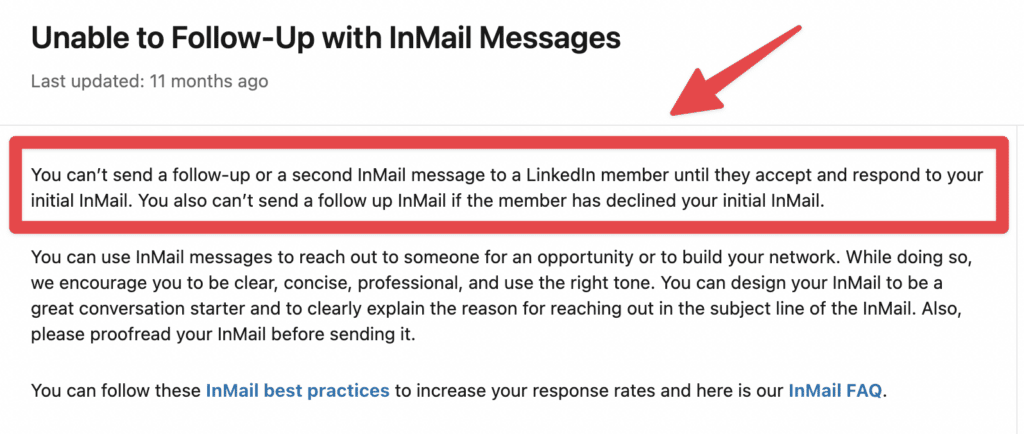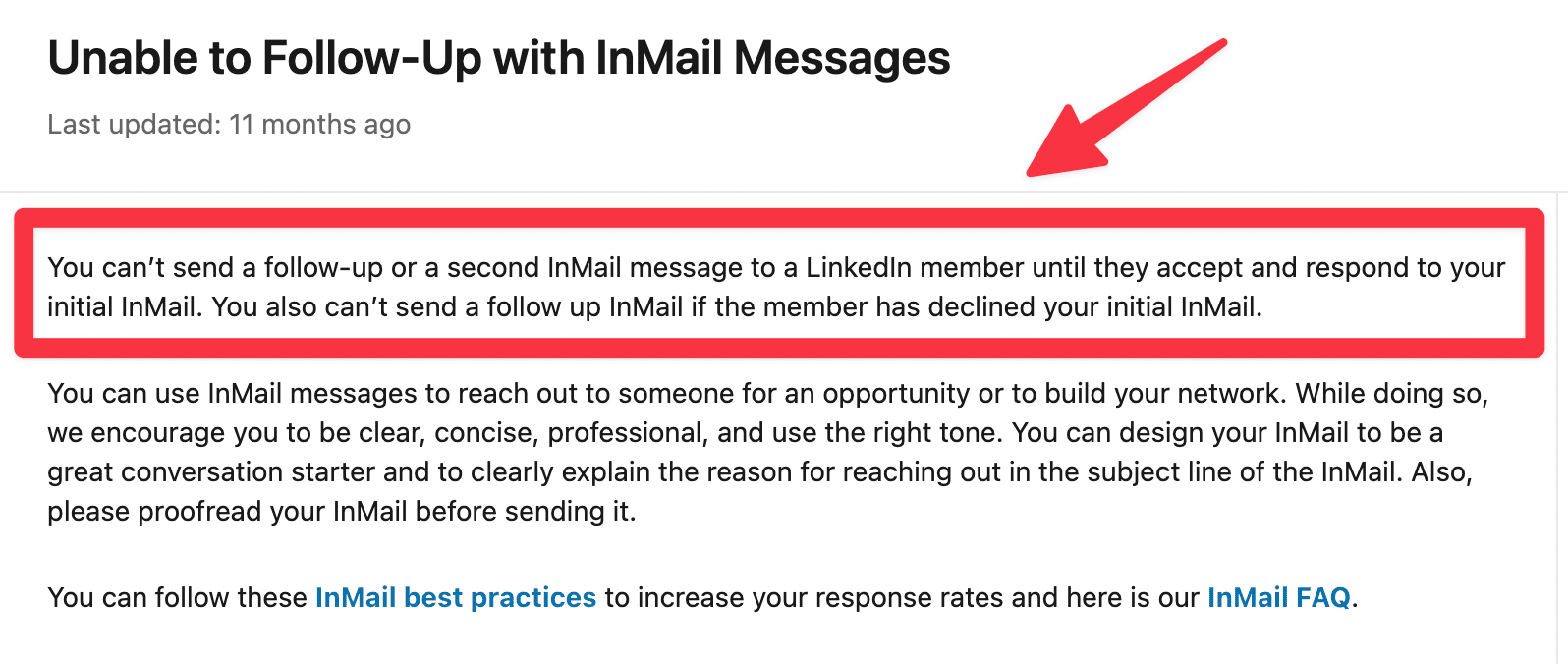 If you want to follow up after an InMail, you must use email or linkedin messages.
In that case, you will need a tool to extract linkedin URLs and emails from linkedin sales navigator.
However, this is not the best process.
It's better to work the other way around.
11. Use InMails as a last resort
The best strategy is to keep InMails as a last resort when your prospects don't reply to emails and linkedin messages.
Why?
Because you only got 50 inmails credits per month with a Sales Navigator account. It's your rarest resource.
On the other hand, you send up to 200 emails per day and 150 linkedin messages per day. So better keep this Inmails for people not responding.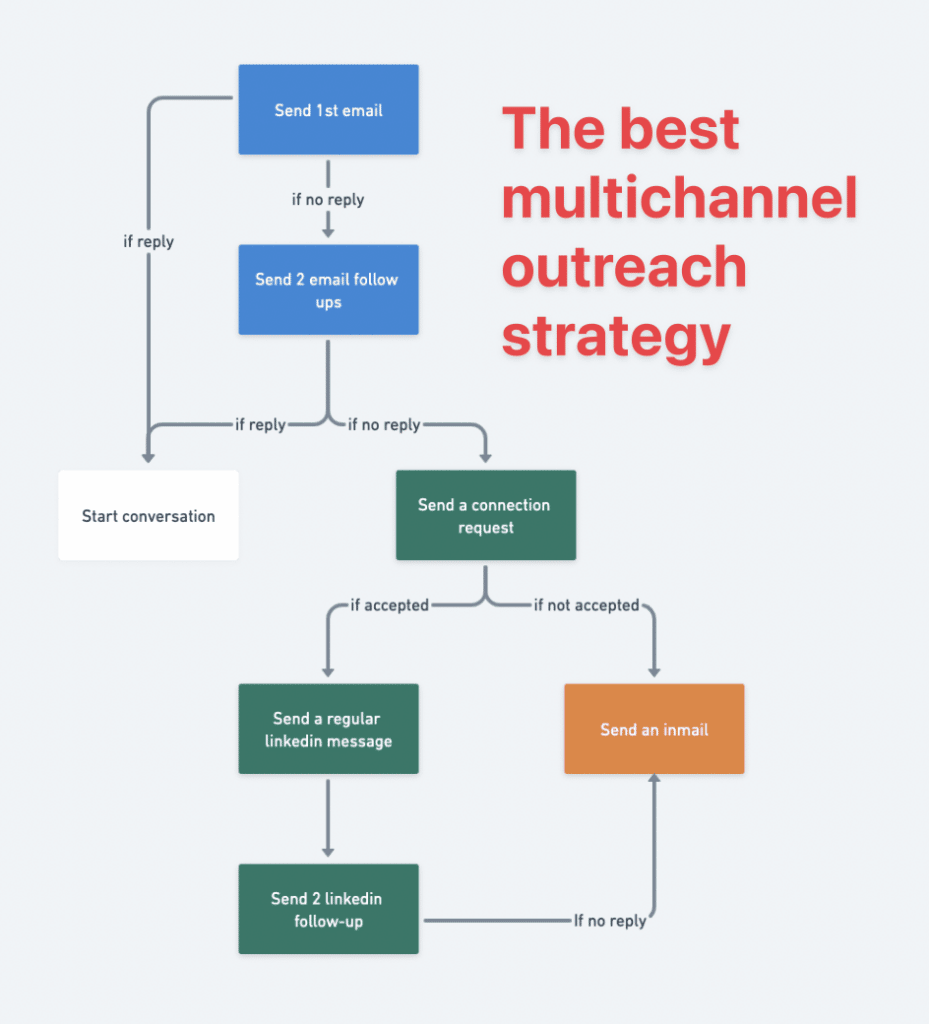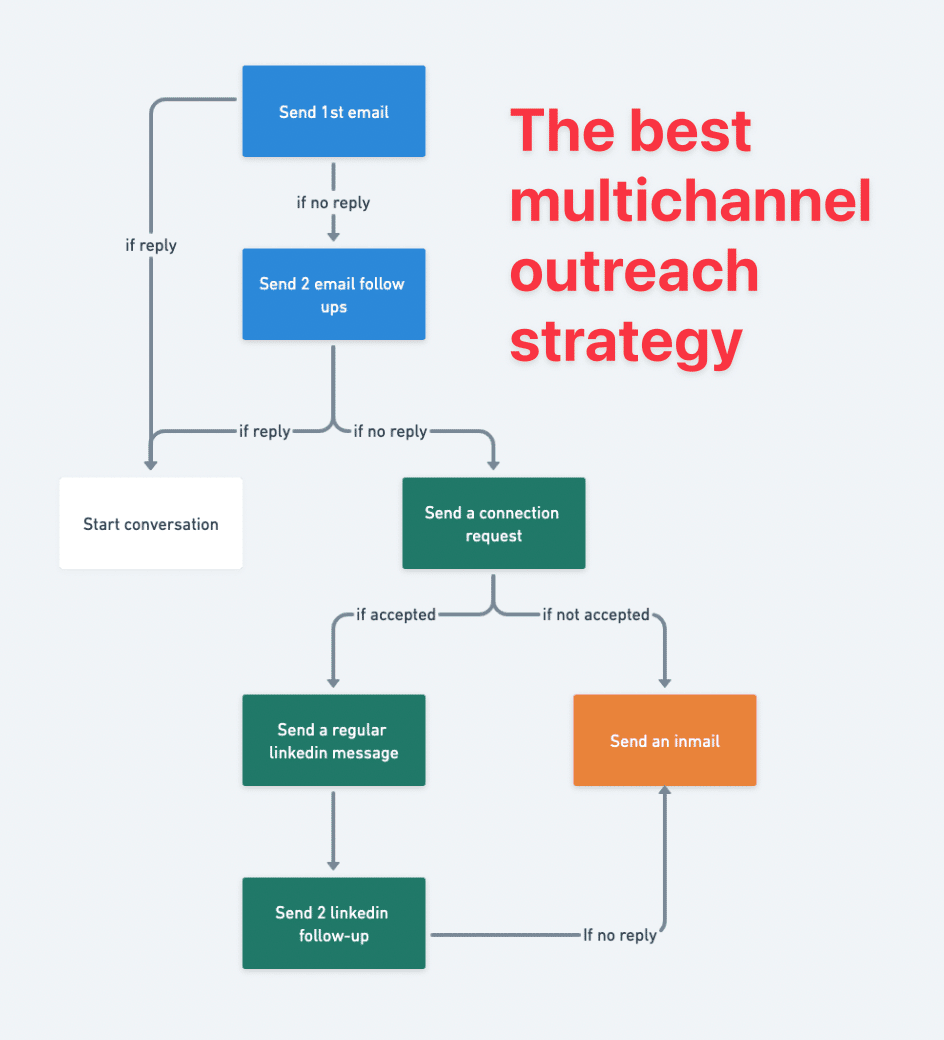 Here is how to proceed:
Send 2–3 emails
Send a connection request if no reply
Send 2-3 linkedin messages if the request is accepted
Send an InMail if you get no reply to your linkedin messages
This process is called multichannel cold outreach, and it's the most efficient process for prospecting today.
12. Try Sponsored Inmails
Sponsored Inmails or Message Ads is a type of Linkedin Ad that will simulate an Inmail message in your prospect inbox.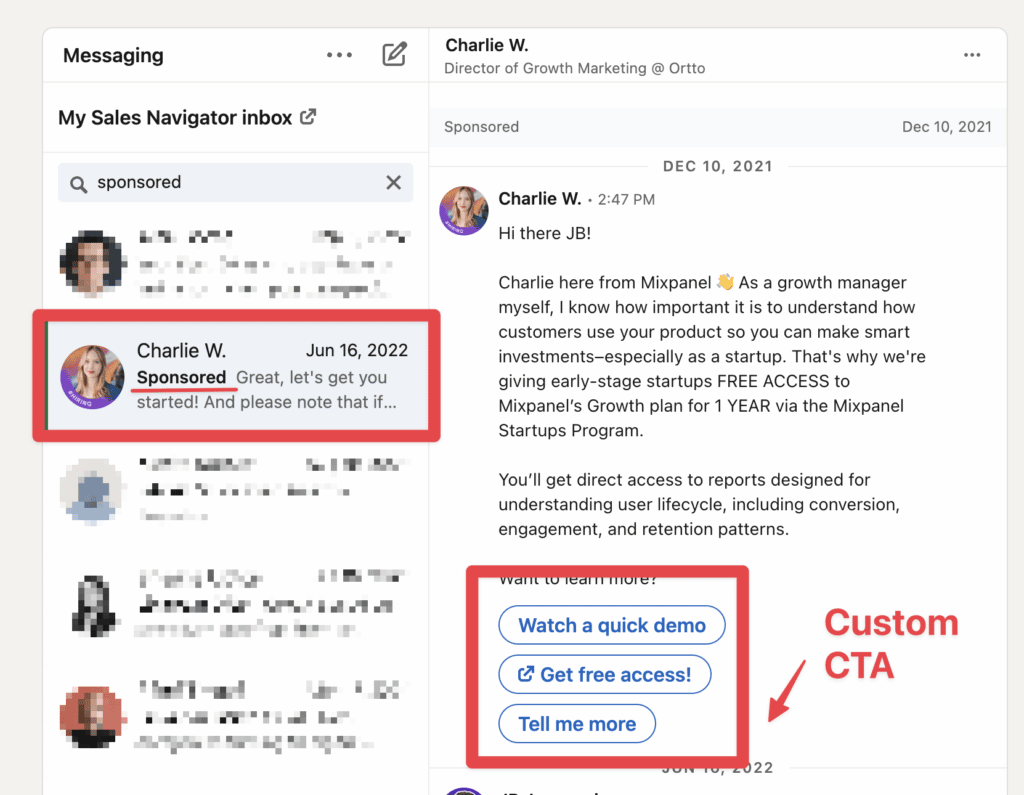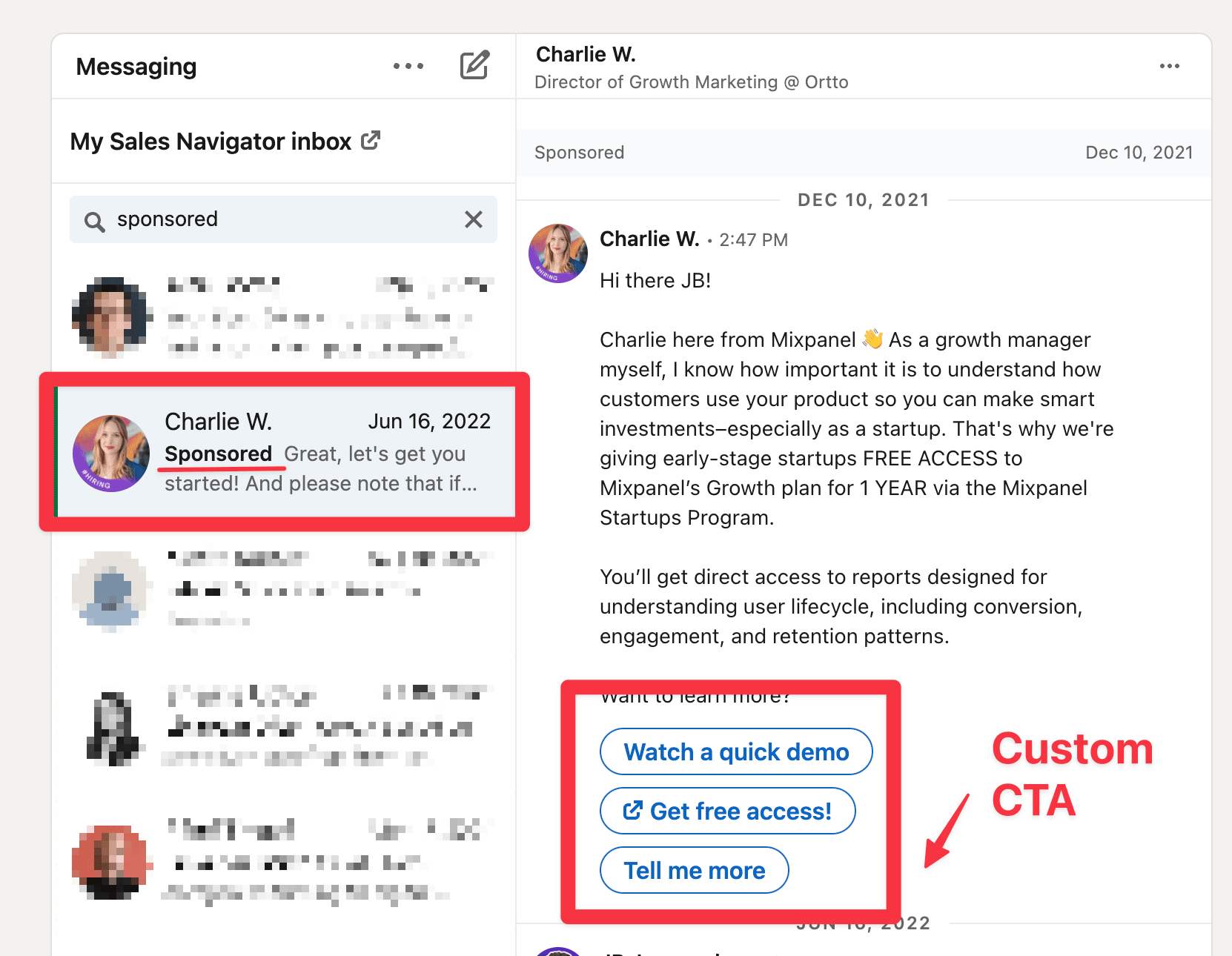 They will appear in your prospects' inbox like regular messages with the mention "Sponsored" instead of "Inmail".
It's no possible to reply to a Sponsored Inmail (Message Ad) by writing a custom message.
The prospect interact with your message using custom Call To Actions (CTA) that you define.
If a part of your target audience don't reply to your Inmails, Message Ads are a way to follow up.
FAQ
Here we answer the most commong question around Linkedin inmails best practices.
What makes a good InMail?
Effective LinkedIn InMails are tailored to the recipient, showcasing that you've done your homework. Personalization goes beyond just using the recipient's name; it's about addressing their specific interests or pain points. While LinkedIn allows for longer messages, brevity is key. Busy professionals appreciate concise, straight-to-the-point messages that offer clear value.
What should I send in LinkedIn Inmail?
For an effective LinkedIn InMail, start with a concise and compelling subject line. In the message body, skip long job details. Highlight mutual connections or endorsements from trusted clients. Aim to make your InMail an invitation to a conversation.
How often should I send InMails?
You can send Inmails as often as you want, but you are limited by your Inmails credits. With a Sales Navigator you only get 50 InMails credits per month so better spend them wisely.
What is the best way to send an InMail?
For a successful LinkedIn InMail:
Visit the profile of the person you wish to contact.
Tap the message button.
Compose a short and relevant message, ensuring it's tailored to the recipient.
Mention any commonalities or specific reasons for reaching out.
Press 'Send'. Keeping it concise increases the likelihood of a response.
Remember, the goal of your InMail is to initiate a meaningful conversation, so make it as relevant and engaging as possible.
How many LinkedIn InMails should I send per day?
You can send a maximum of 1000 inmails per day if you are using Linkedin Recruiter. There is no recommendation on how many Inmails you should send per day as this depends on your prospecting strategy.
We are sorry that this post was not useful for you!
Let us improve this post!
Tell us how we can improve this post?
Build email lists from
Export clean data and get verified emails in 1 click.