Keep control of your bounce rate
Test all emails you find to know if they really exist.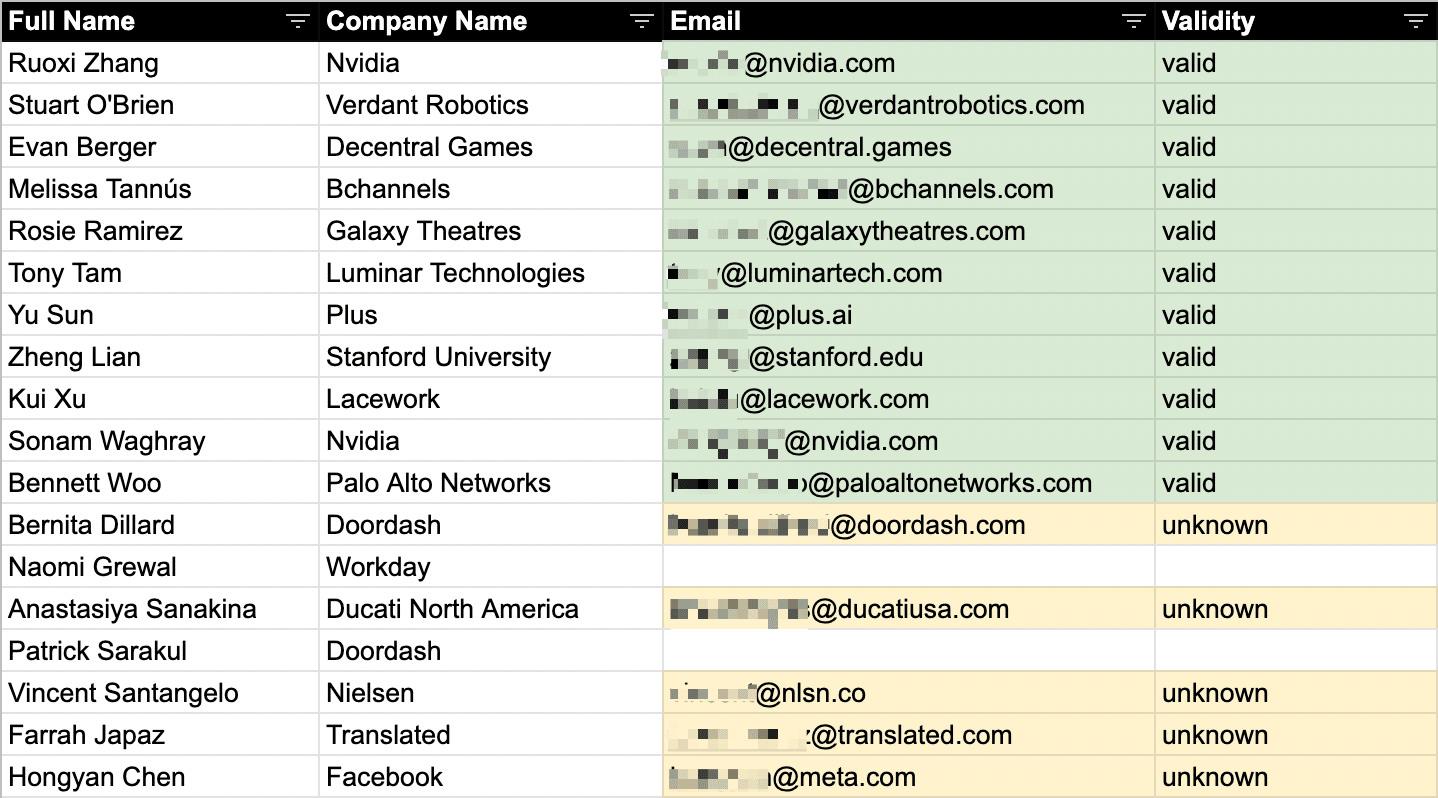 Remove dead, invalid, and unresponsive emails from your list.
An MX record check lets us confirm the email is in use and able to accept mail.
We check against known catch-all email and domain databases.
Our algorithm checks whether the email's domain is real.
Use our smart spamtrap indicators to remove honeypots.
We can detect temporary, disposable, and questionable emails.
We check that the email is typed correctly and all symbols are in place.
We are able to verify some of the most hard to check ESPs.
Get rid of emails containing high risk keywords and TLDs.
Start Using The
#1
Sales Navigator Extractor