How to Find E-Commerce Clients on Linkedin Sales Navigator? [2023 Tutorial]
In this article, we are going to show you how to find e-commerce clients on Linkedin using Sales Navigator, one of the premium product of Linkedin.
LinkedIn Sales Navigator is a great tool for many industries, but it's far from the best regarding e-commerce. That's mostly because the technology lookup filter do not work!
LinkedIn won't crawl the websites for technologies as other solutions can do. They rely on the information given by company page creators that are often poorly informed.
3 techniques to find e-commerce clients on LinkedIn:
Linkedin Lead Search
Linkedin Account Search
Combiner Wappalyzer and Linkedin
1. Linkedin Lead Search
This technique focuses on finding people rather than find companies. LinkedIn Sales Navigator has many search filters and is more efficient at finding people than at finding companies.
If you don't have an account-based linkedin prospecting strategy, you can simply look for the job titles you want in the Lead Search.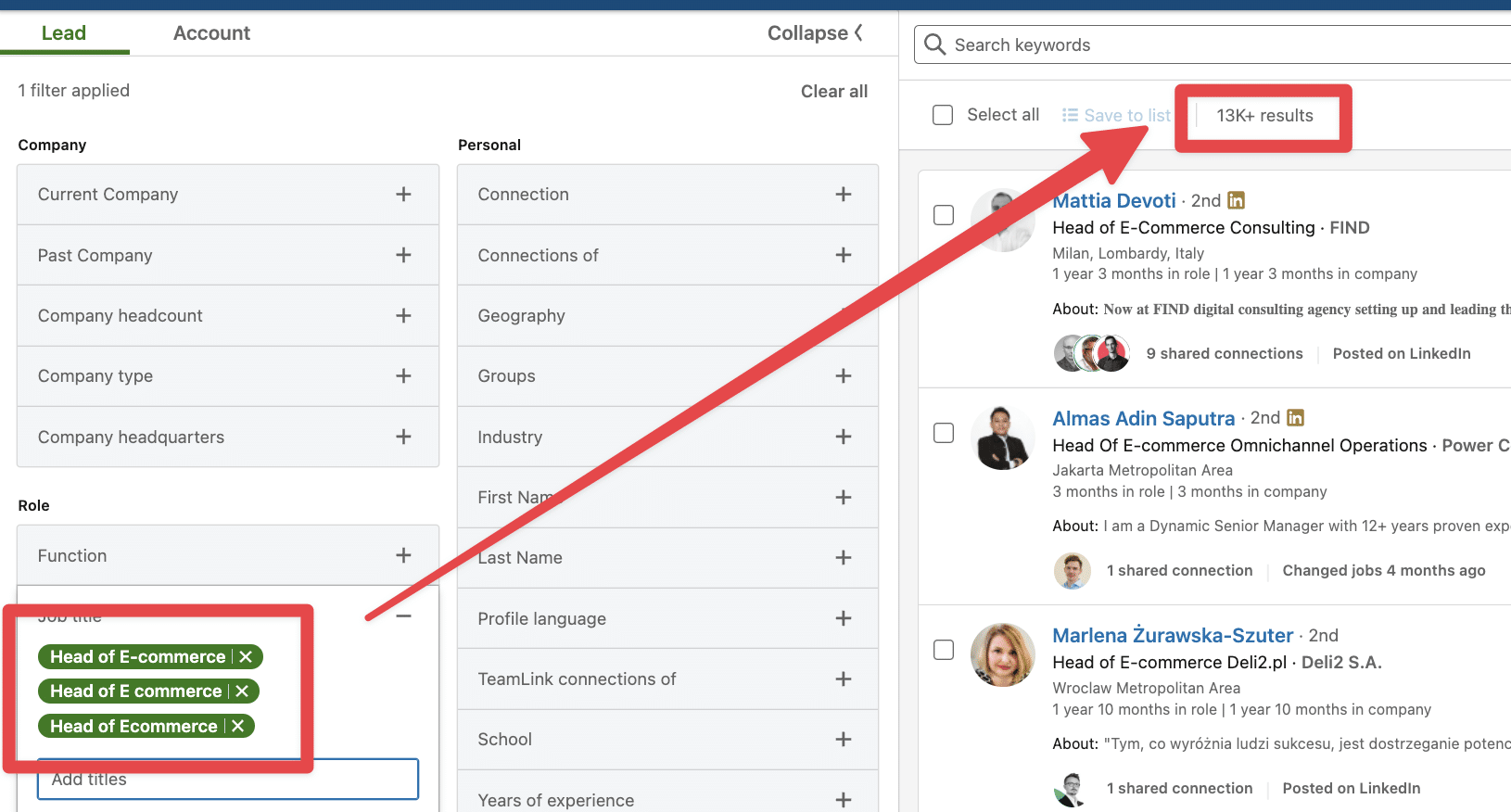 Let's say you are looking for E-Commerce clients in a particular industry
You can create a sales navigator boolean search with the keyword "E-commerce" and the job titles you are looking for: "E-Commerce" AND ("Owner" OR "VP" OR "Director" OR "Manager")
For example, with this search you are looking for:
E-commerce Owner
VP E-commerce
E-commerce Director
E-Commerce Manager
Warning

Don't use the Seniority Level filter to look for decision-makers. It is really random as it's LinkedIn trying to rebuild the hierarchy of companies through messy algorithms
You also want to exclude all non-decision makers personas as Intern or Assistant
You can also give LinkedIn Sales Navigator some details about an industry or some keyword depending on the product you are selling.
Once you are happy with your search, you can extract it to get it into a spreadsheet and start your outbound campaigns.
With this technique, the list of companies you are targeting will build itself from the potential client you find on LinkedIn Sales Navigator.
The next techniques will do the opposite.
2. Linkedin Account Search
If you have an account-based outbound strategy, you can start by building a list of e-commerce companies you want to target and then find the decision-makers in these companies.
As the Technology filter of LinkedIn Sales Navigator doesn't work, your only weapons here are the keywords and industries.
Think about the keywords you want to see appear in the company page of your prospects. Here we chose E-Commerce and Fashion.
So our boolean will start with "E-commerce" AND "Fashion"

Then think about all the potential irrelevant companies that could appear in this search (consulting firms, agencies, Saas Products for e-commerce etc…)
Exclude some keywords to avoid seeing them appear on your search like Agency, Consulting, Services, Platform, Software
So our boolean will now look like this: E-commerce AND Fashion NOT Agency NOT Consulting NOT Services NOT Platform NOT Software
Notes 

A good practice is to exclude keywords as you explore you search. Maybe you won't find all the keyword to exclude on the first shot. This is an iterative process
Once you have a curated list of e-commerce websites, you can start to add them into an Account List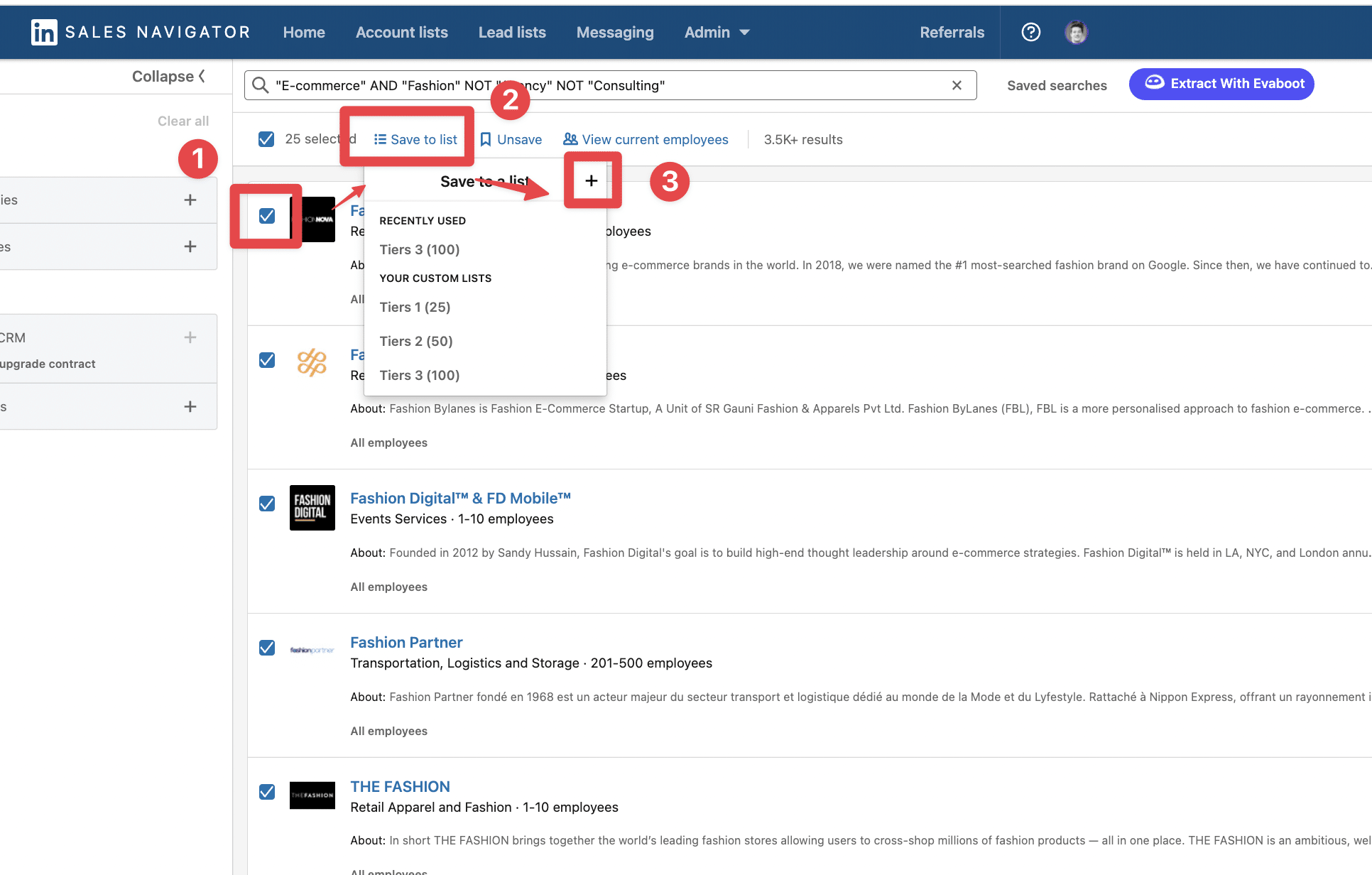 Your list will then appear on the Account List tab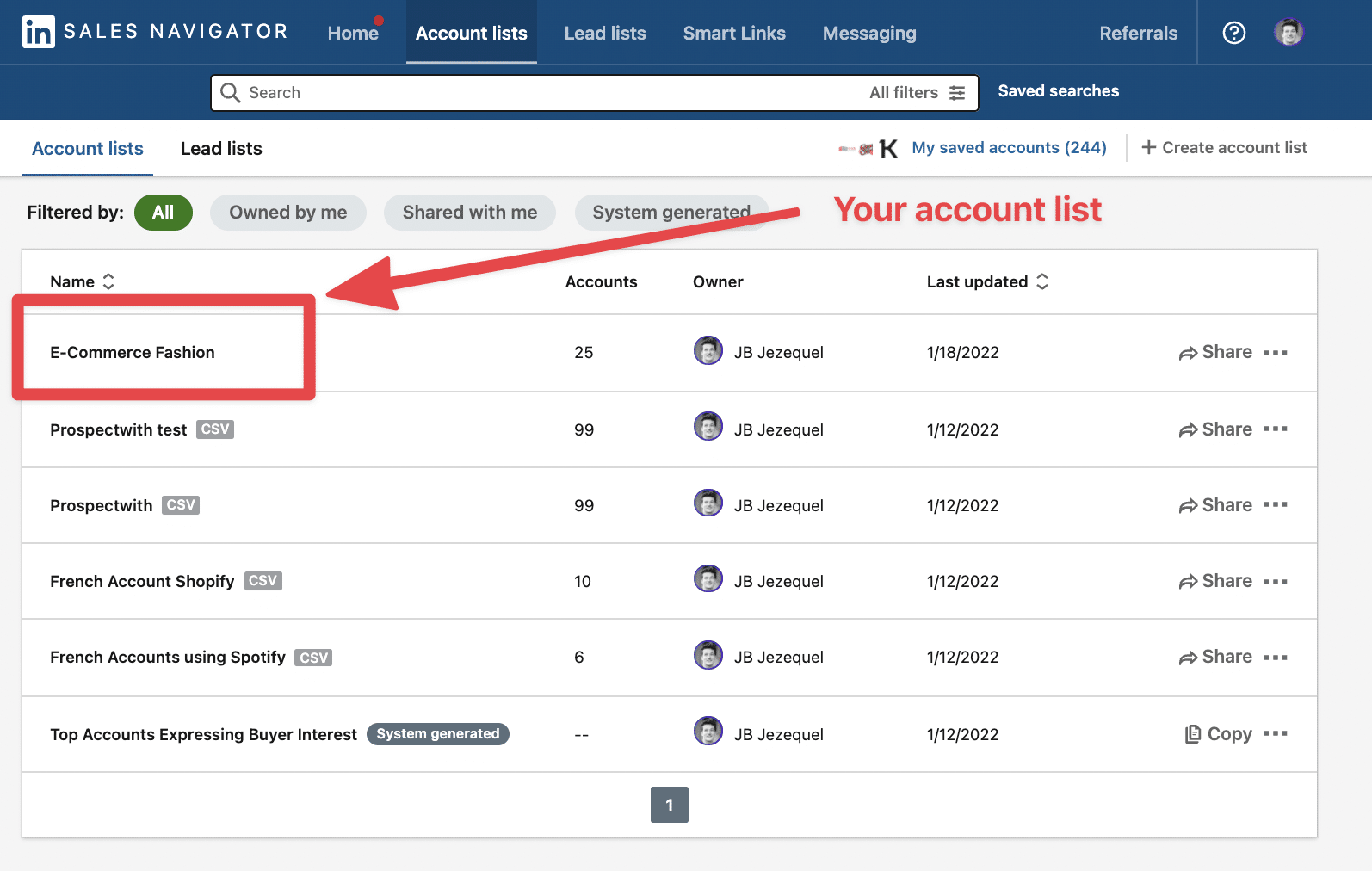 Once you are happy with your list, you can use Lead Search to find the decision-makers within the e-commerce companies you just selected.
Go to Lead Results > Custom Lists > Accounts > Select the list you created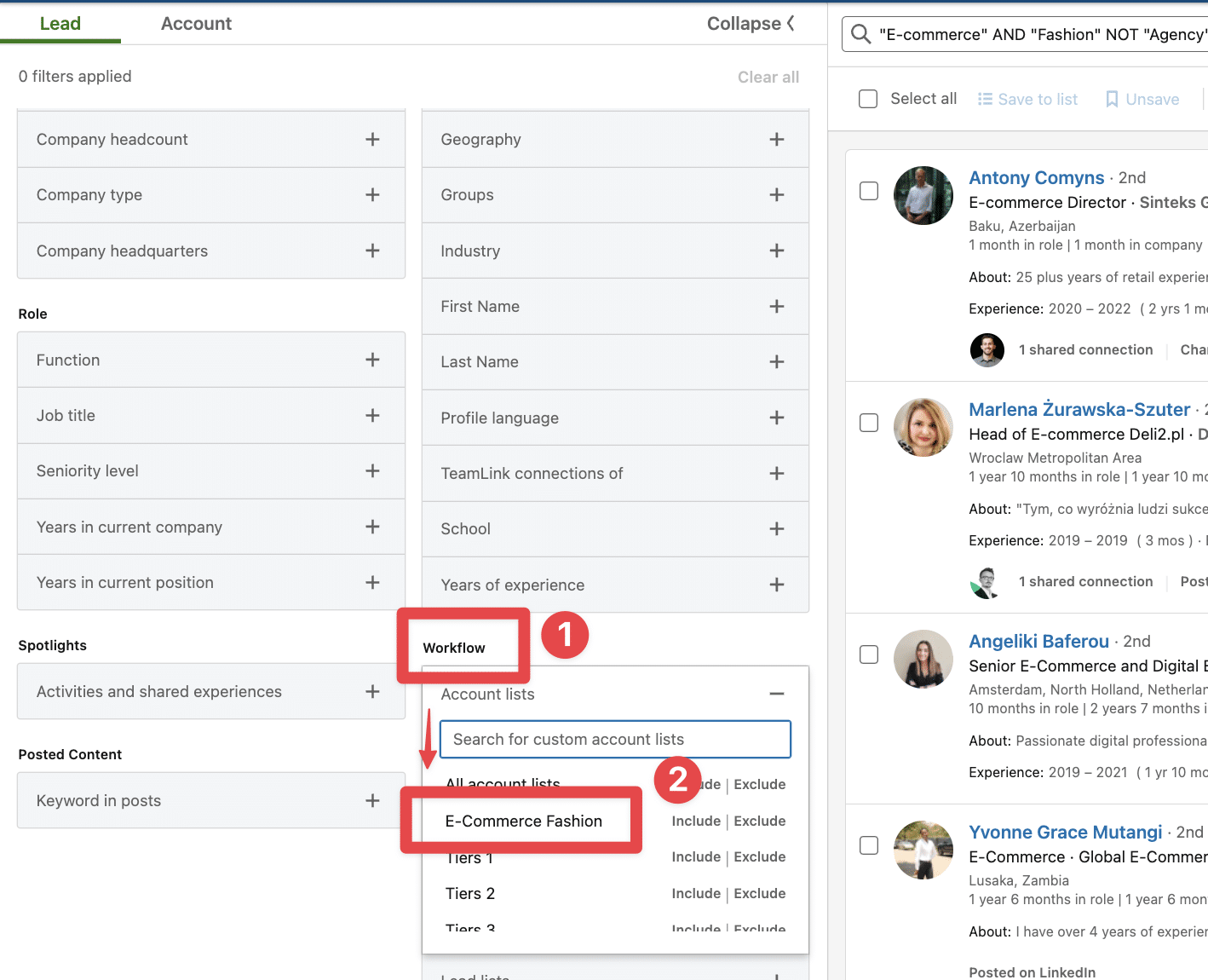 All the people working in these E-commerce companies will appear on the search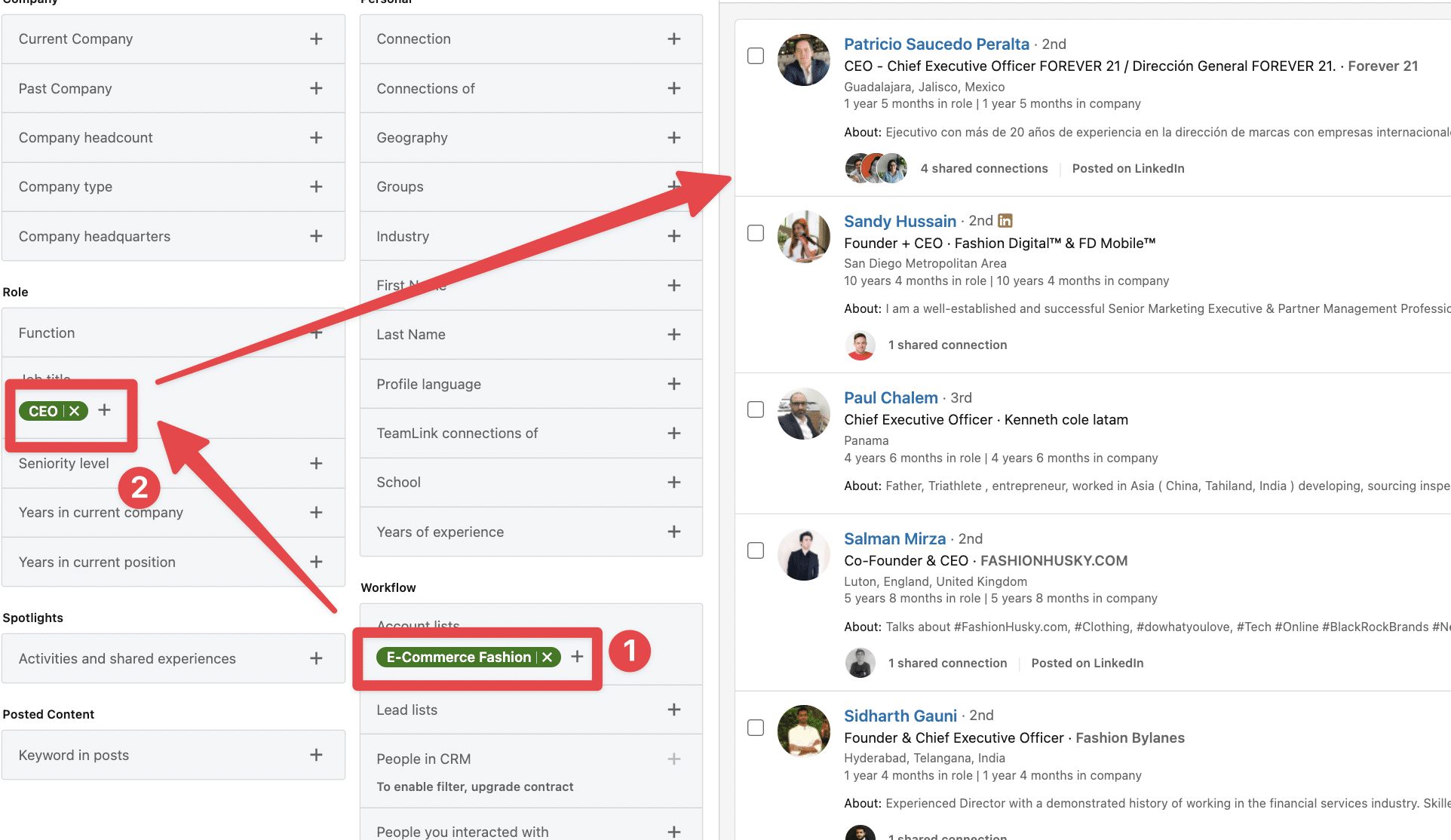 You can look for you persona/decision makers within this list by adding some keywords in the Title Filter
Congrats! You now have a list of the decision-makers in the targeted companies. You can start to doing the outreach on linkedin.
You now extract them to start your outbound campaigns with your favorite linkedin automation tool.
3. Combine Wappalyzer and Linkedin
As we said earlier, LinkedIn Sales Navigator is not good at finding technologies used by companies.
If you want to adopt this strategy, you'll have to combine Sales Navigator with another technology lookup tool.
Here we are going to use Wappalyzer.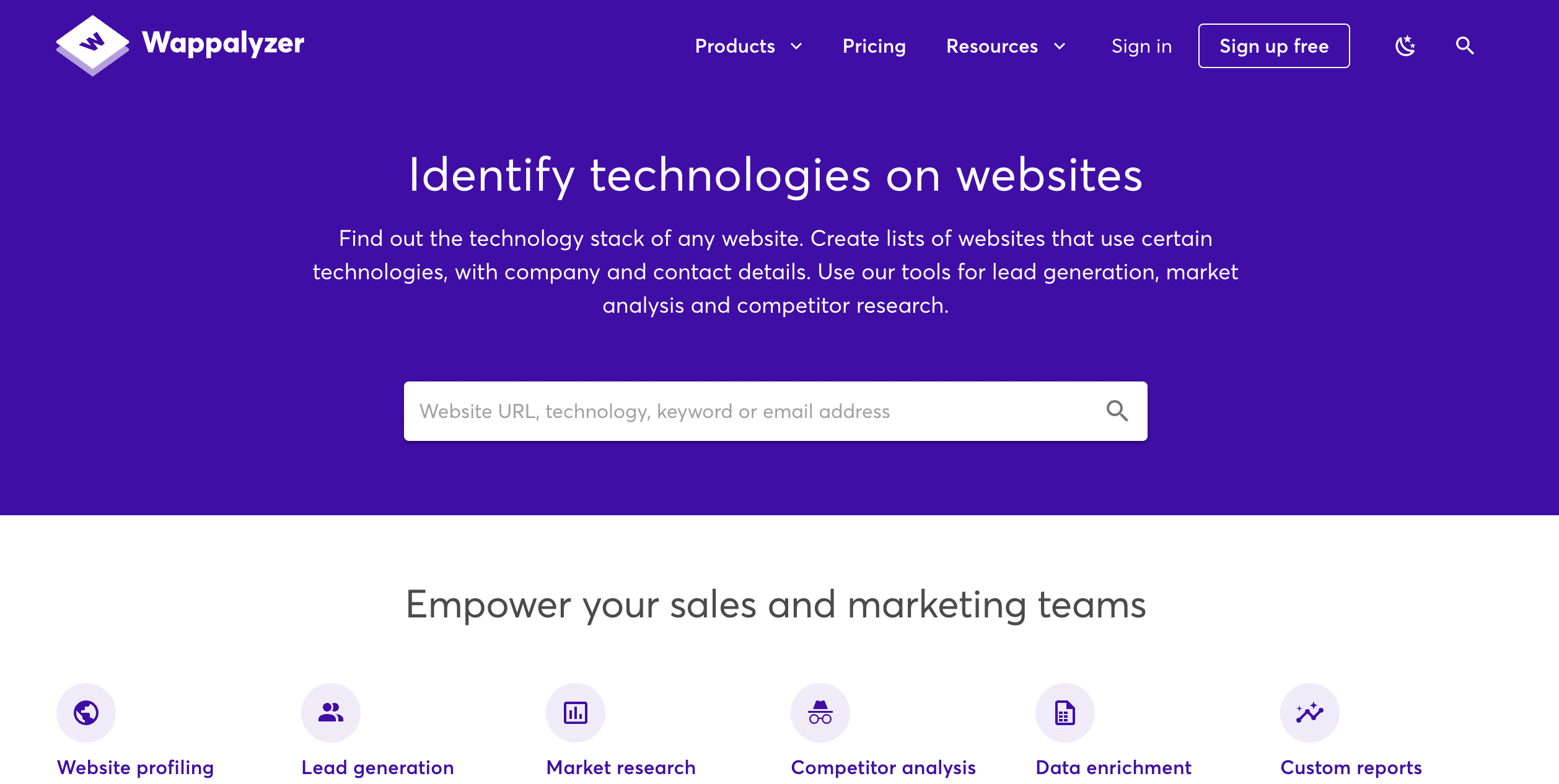 The thing is technology lookup tools are great at finding technologies used by companies but not good at finding people.
So LinkedIn Sales Navigator + Wappalyzer is a great combination to identify companies and then find decision-makers inside them.
Let's do this.
Go to Product > Lead List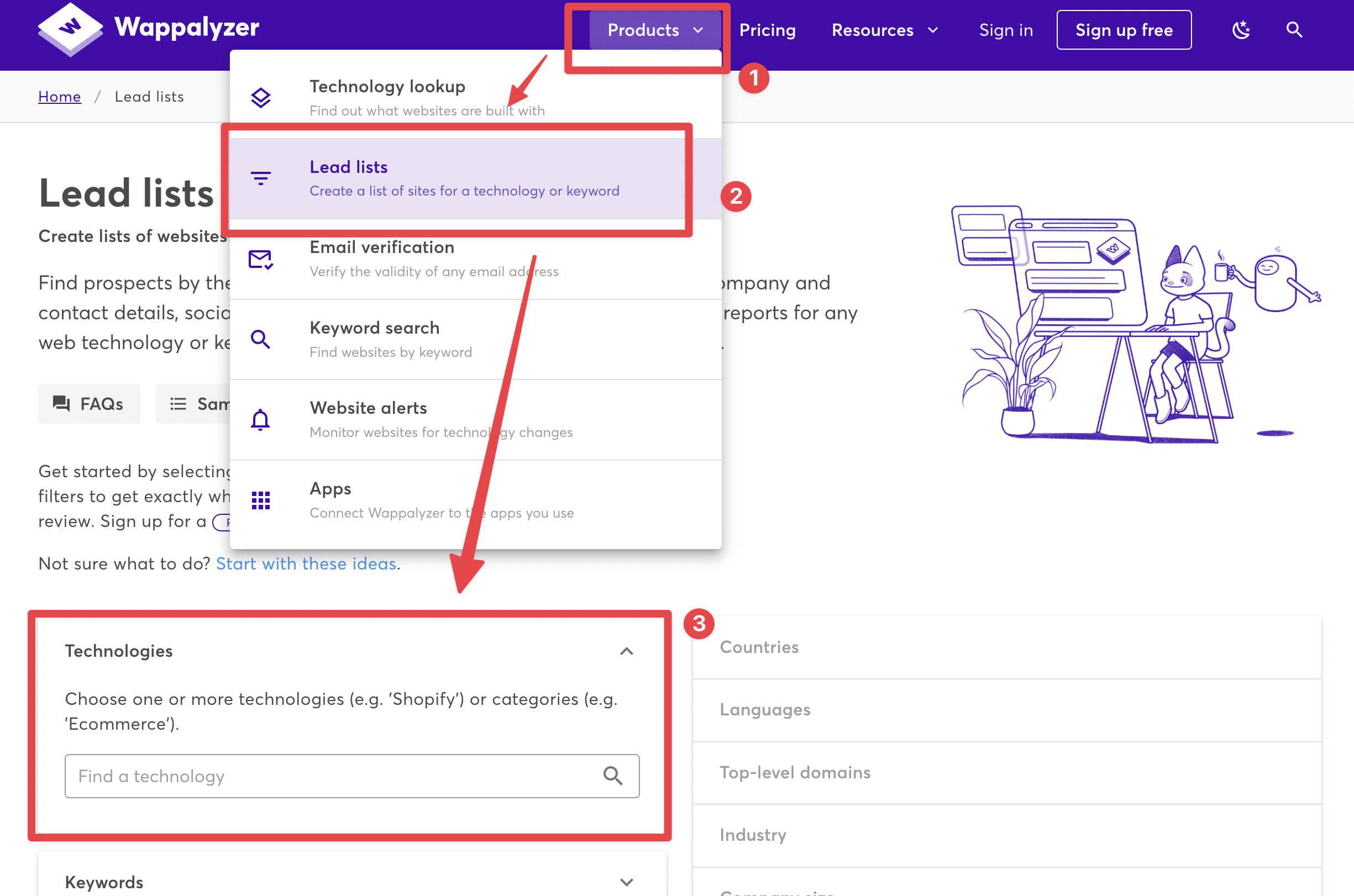 Enter a technology that allows you to identify e-commerce websites (here we take Shopify) and the country you are targeting.
Then Create a List and wait a few minutes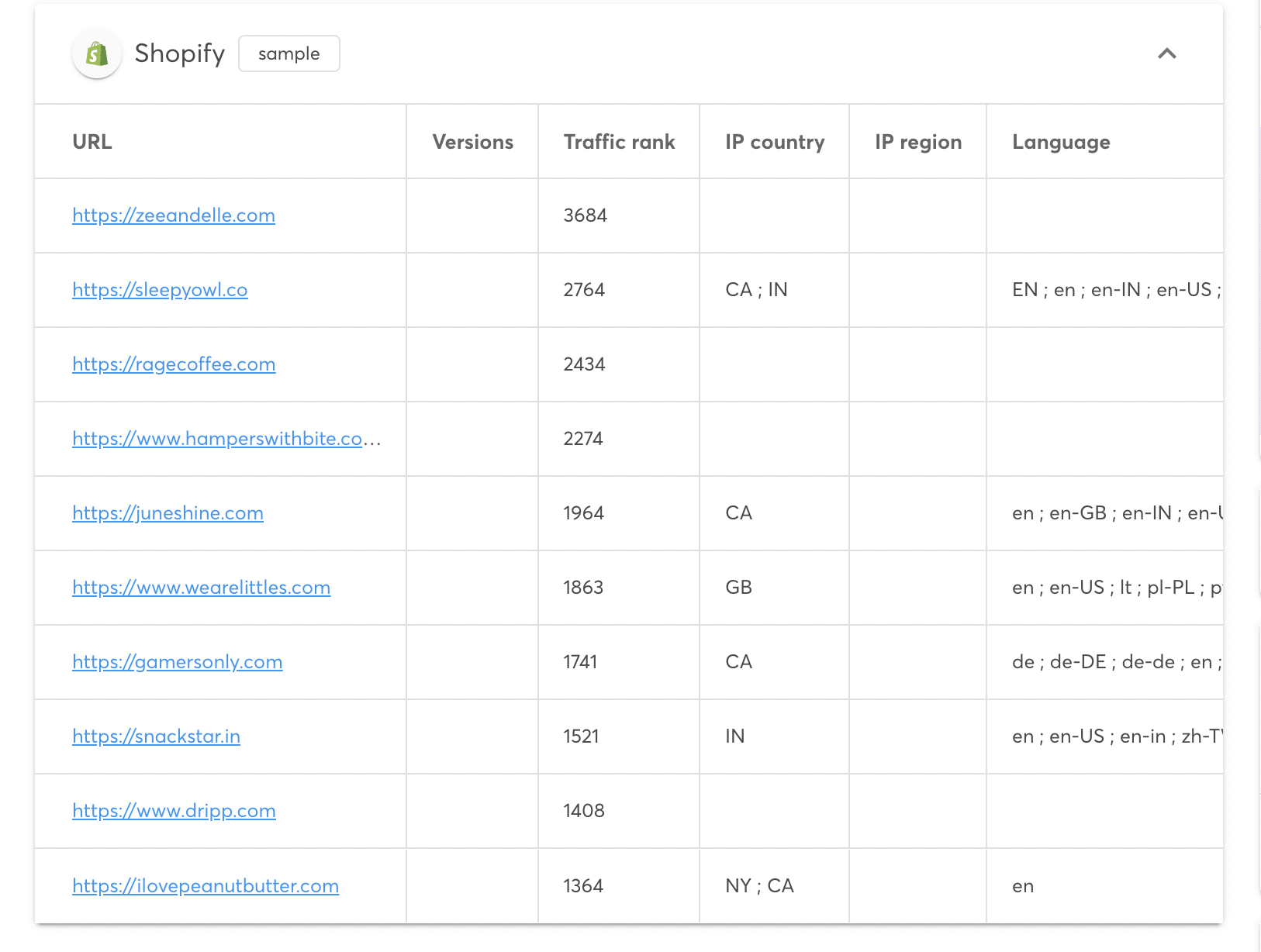 You now have a list of websites using the target technology you can buy anytime.
Now, we are goin to import these file on Sales Navigator to see if Linkedin got them in their database.
Warning

You need a Sales Navigator team account to enjoy this feature. Otherwise, you'll need to look for the companies in your file manually with the Linkedin account search
Download your CSV and upload it on Google Sheet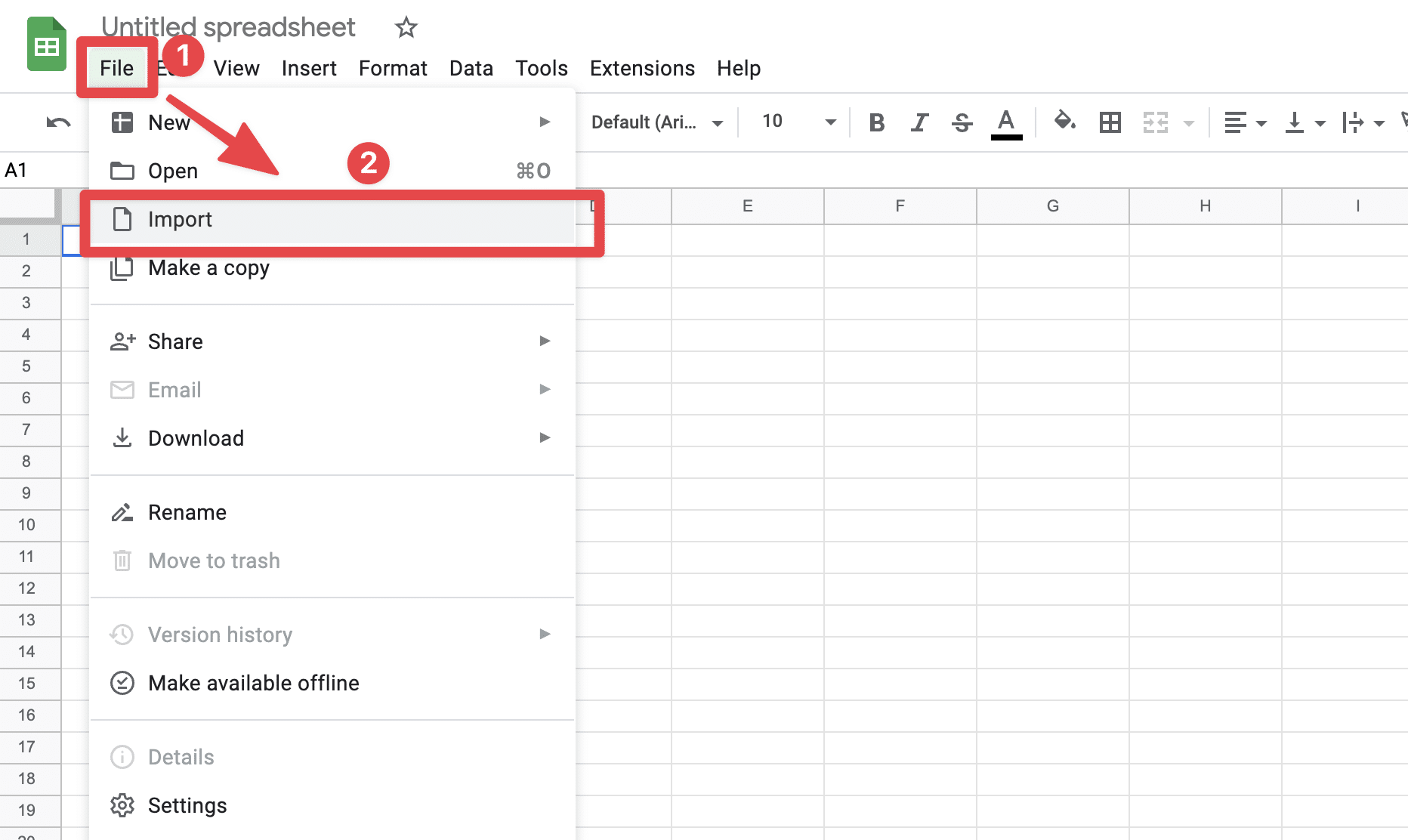 Delete all the columns except:
Go to Sales Navigator > Account List > Upload accounts from CSV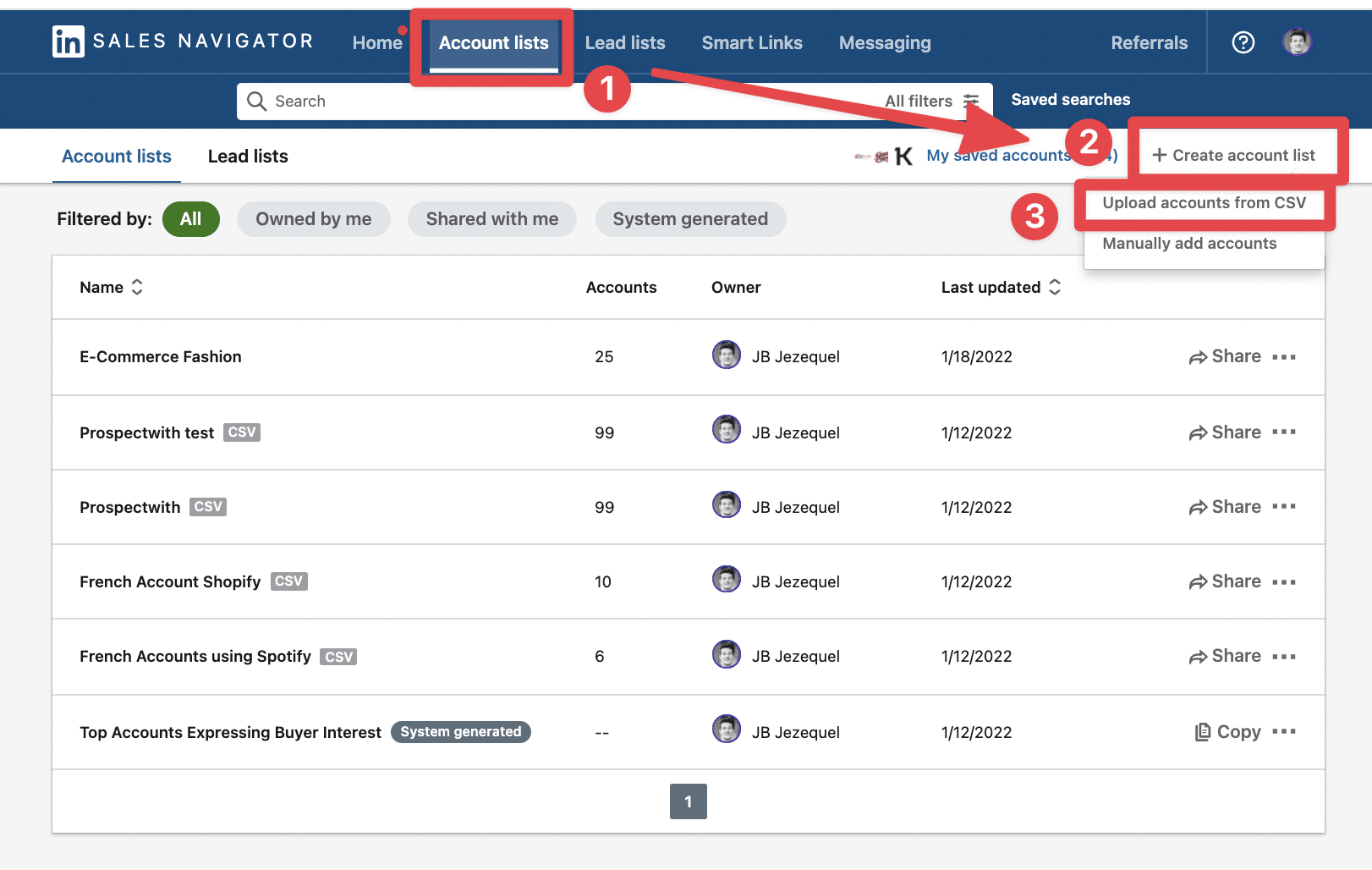 Download your file from Google Sheet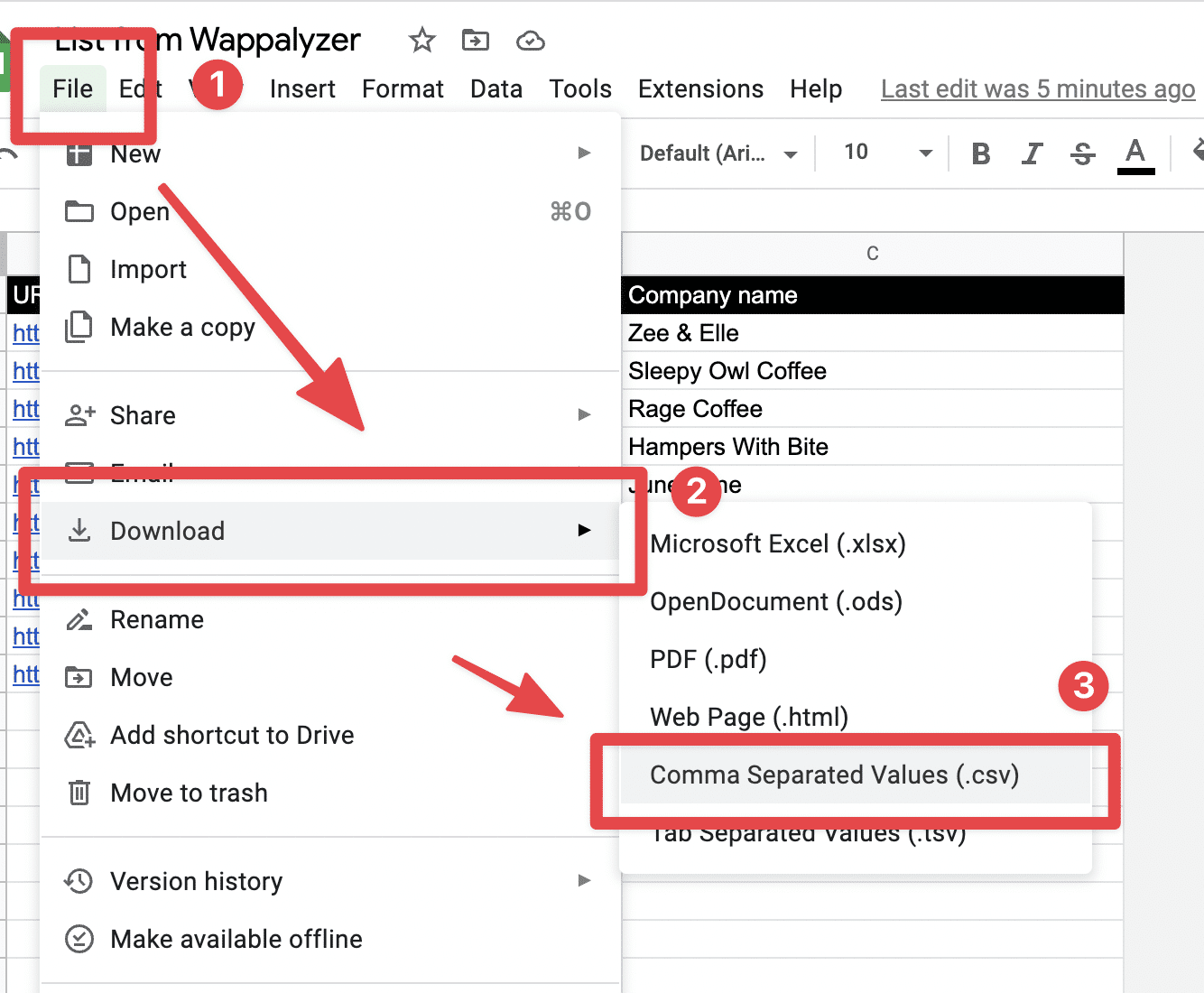 Upload it into Sales Navigator and match the 3 columns with the right fields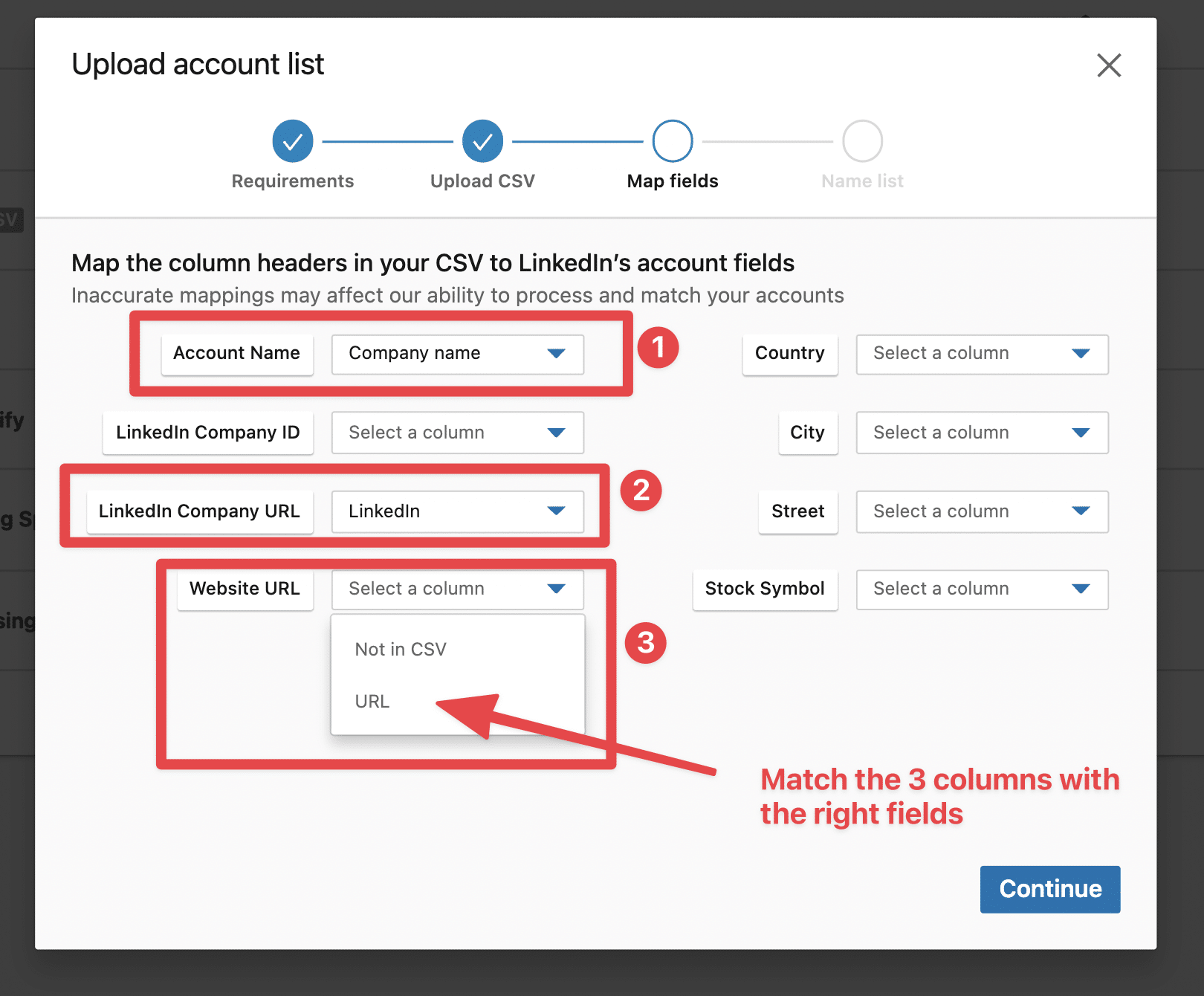 Linkedin will try to find your companies in its database
Repeat the process described above to find decision makers in the companies on your list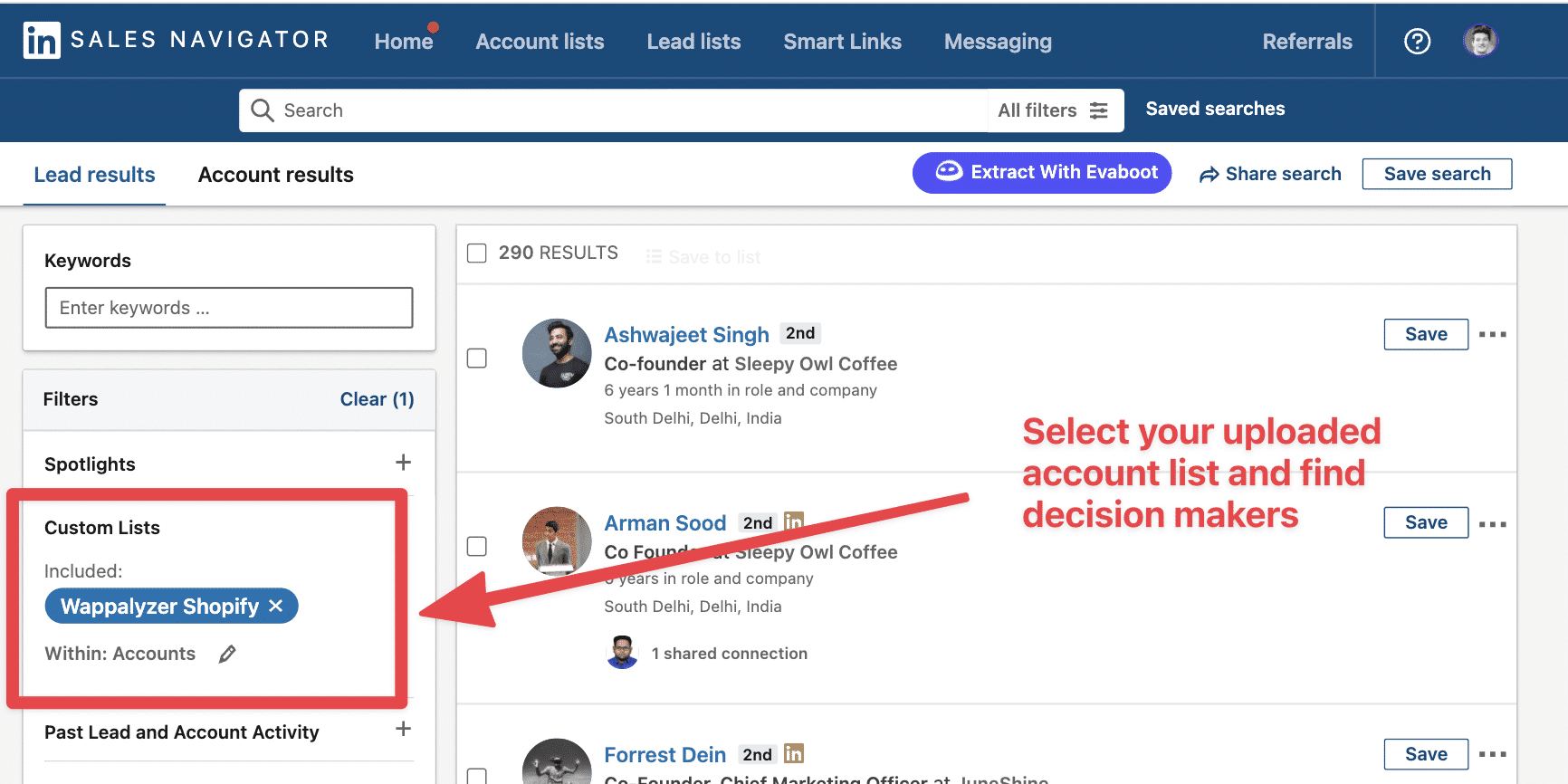 Hope this tutorial will help you find ecommerce clients from sales navigator.

If you like this article please leave a review
We are sorry that this post was not useful for you!
Let us improve this post!
Tell us how we can improve this post?