How To Get Phone Numbers From Linkedin Sales Navigator? [2023]
Looking to get phone numbers from Linkedin to launch cold calling campaigns?

We got you covered.

In this article, we show you 3 ways to find from phone numbers from Linkedin Sales Navigator:
Manually
With a Chrome Extension
With CSV Upload
Let's dive in.
Where to Find Phone Numbers on Sales Navigator?
If you are looking for the phone number of a specif person on linkedin, there are two to proceed:
Find the phone numbers on the profile
Use a Chrome extension to find the phone number
1. Find phone numbers on profile contact information
If you are lucky you might find the phone numbers of your prospect in their "contact information" section. This is the first place you should look at if you are already prospecting on linkedin.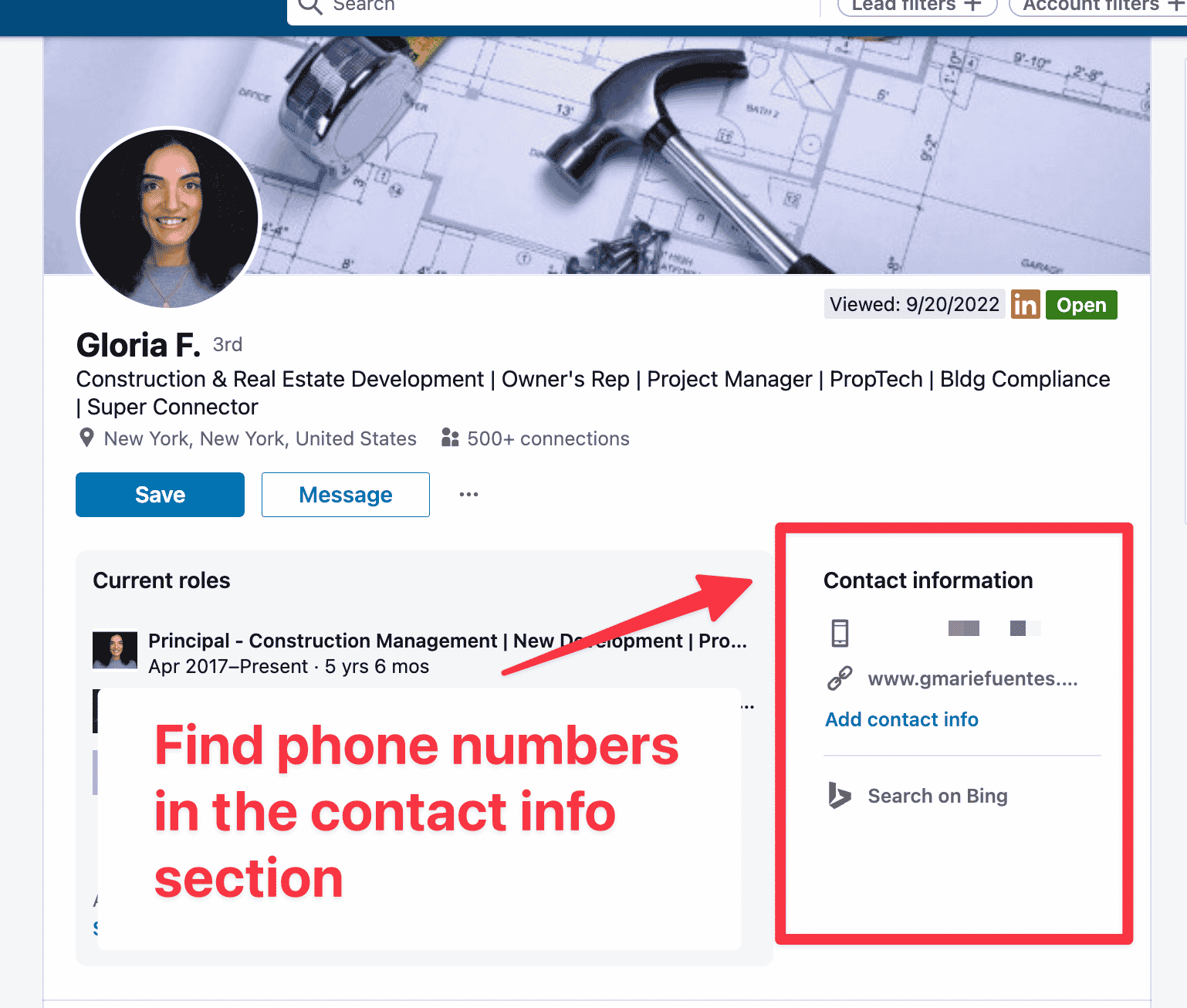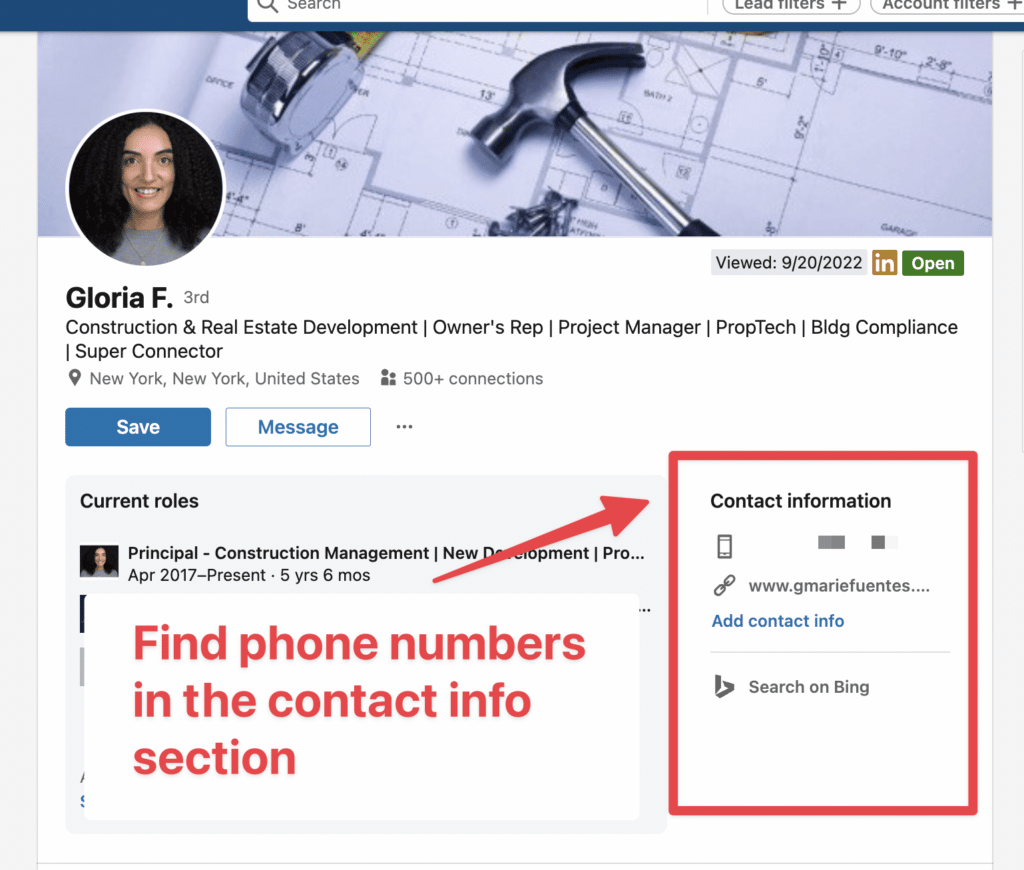 5% share it with their 1st degree connections
0.5% share it with their 2nd degree connections
Obviously you can't rely on luck to build your sales pipeline. That is why you need to use third party tools to get emails from sales navigator.
2. Use a Chrome Extension
To find the phone number of your linkedin prospect you can call an external database through a Chrome Extension. Datagma is a tool used to prospect on linkedin and it's really efficient to do this job:
Go on a profile
Click on "Show Mobile Phone"
You are good to go.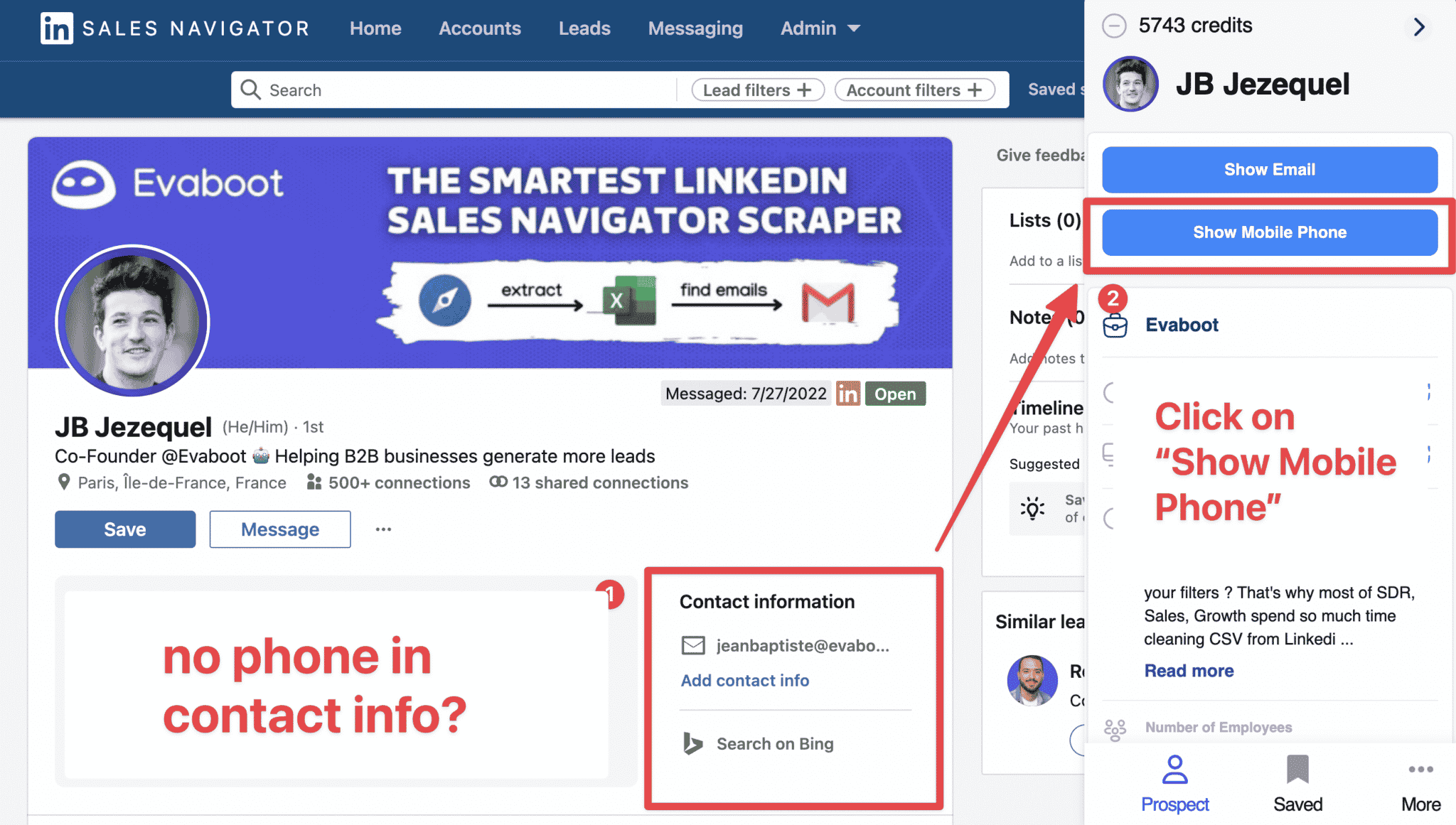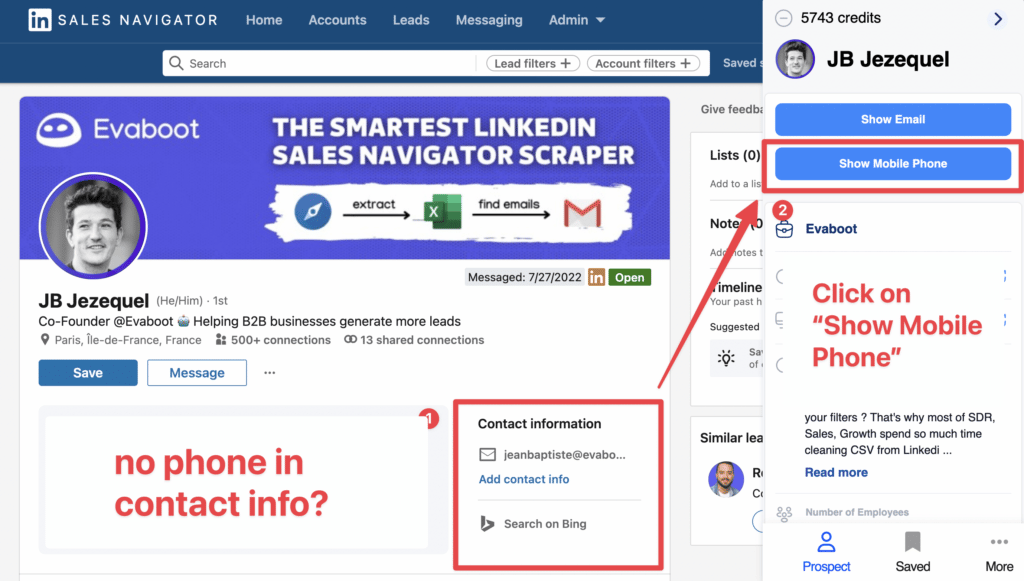 Once the search is over Datagma will propose a list of different phone numbers sorted by matching score.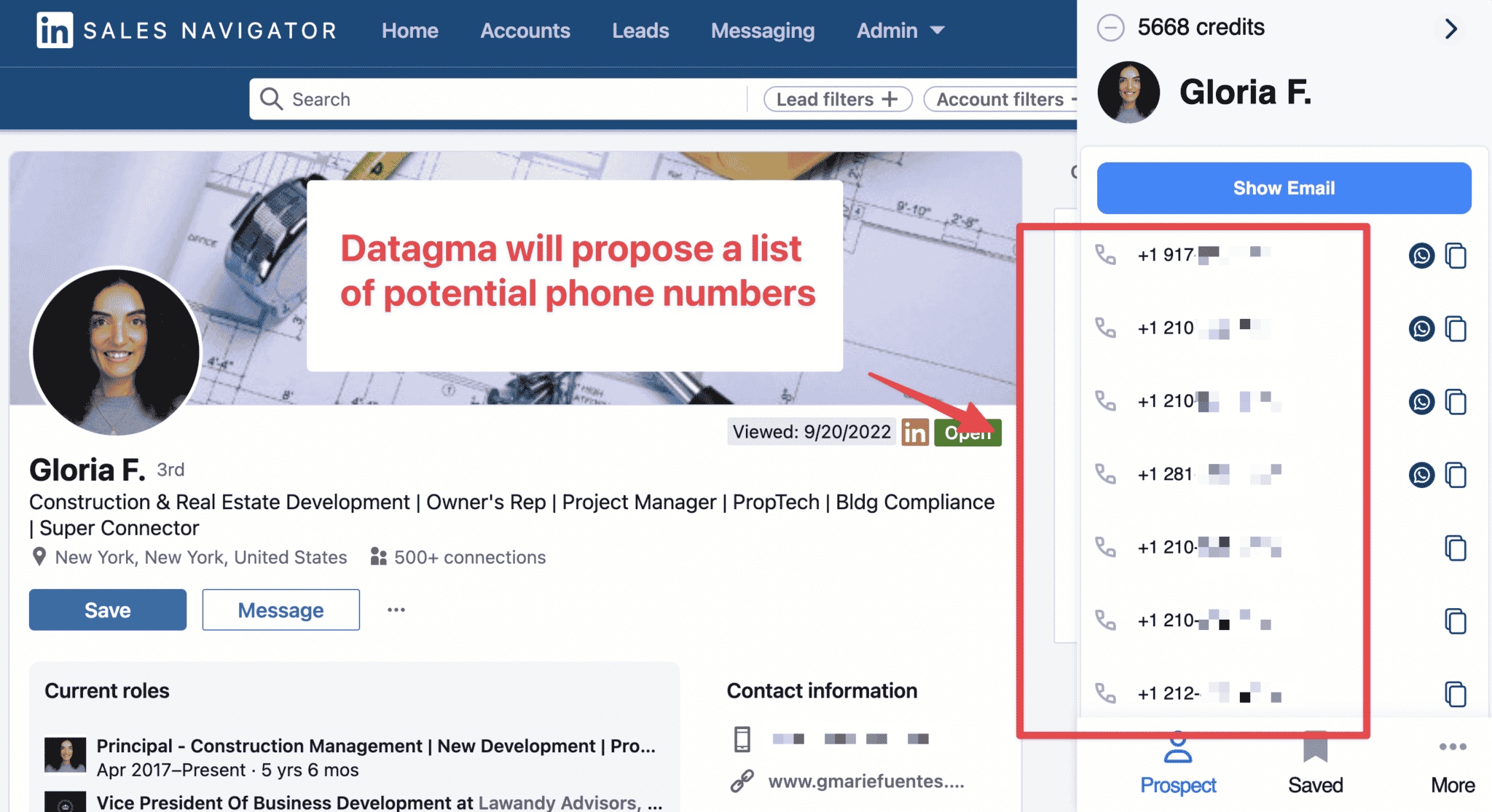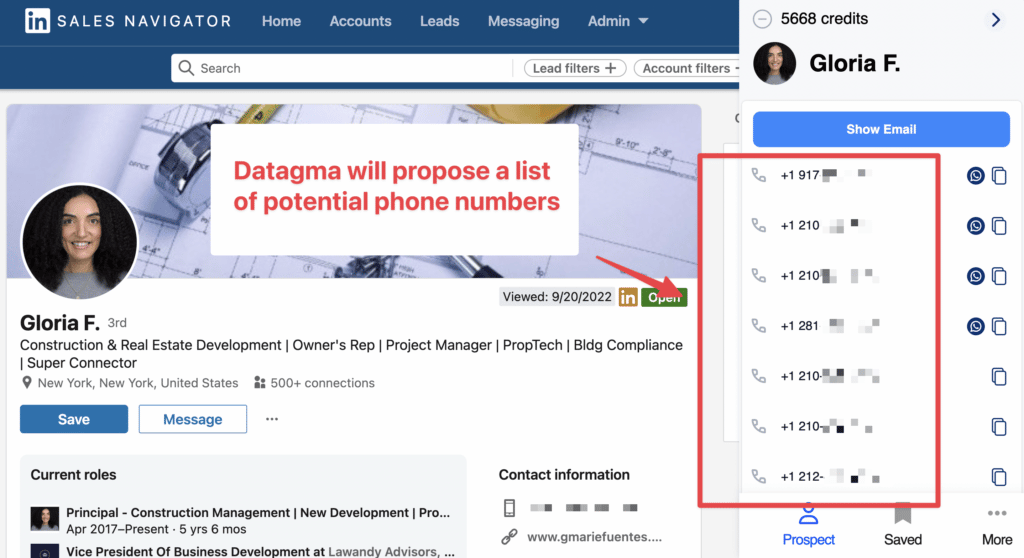 You can now these phone numbers from top to bottom to discover which one is the right one.
---
This technique is efficient when you are looking for a few phone numbers but when you need to find hundreds, you need another way to proceed.
That's exactly what we are going to cover in the next part.
How To Extract Phone Numbers from Sales Navigator?
With the following workflow you can build large lead list and get their phone numbers in batch. Let's see how to proceed.
1. Build a lead list on Sales Navigator
The first step is obviously to build a lead list on Linkedin Sales Navigator. It can be a lead search: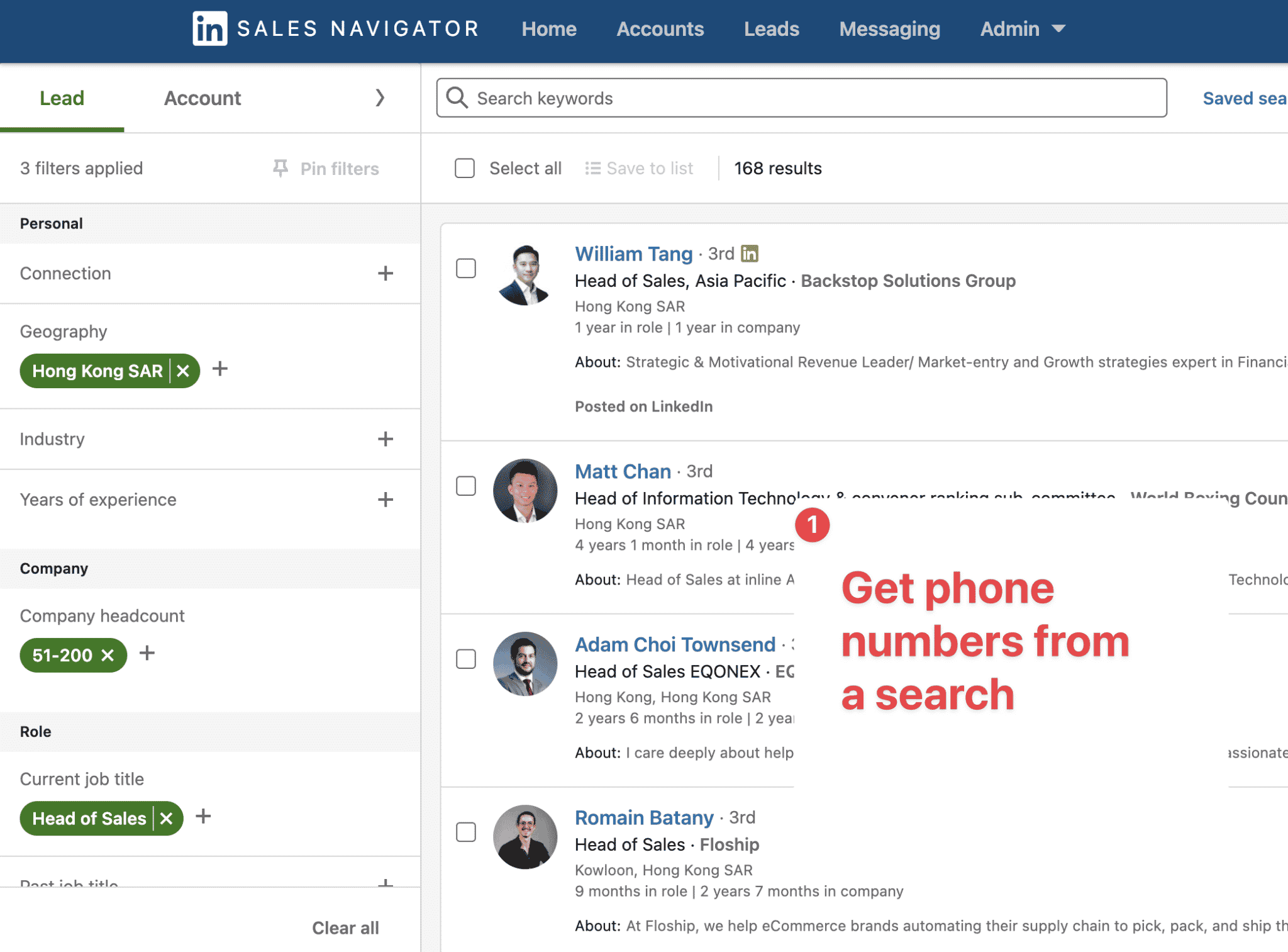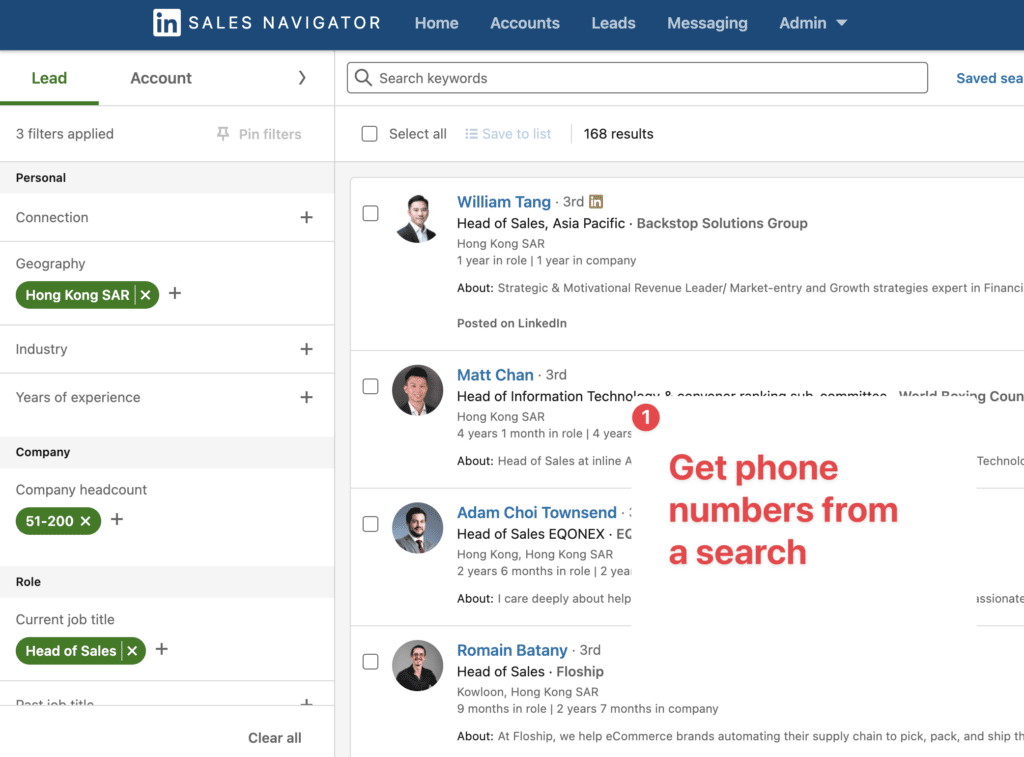 Or a lead list:


This workflow will work with both use case. However, you won't be able to use it on accounts, Datagma is not able to find company phone number, only people.
2. Export list to CSV with Evaboot
The first step is to export your leads from sales navigator using the Evaboot Chrome Extension.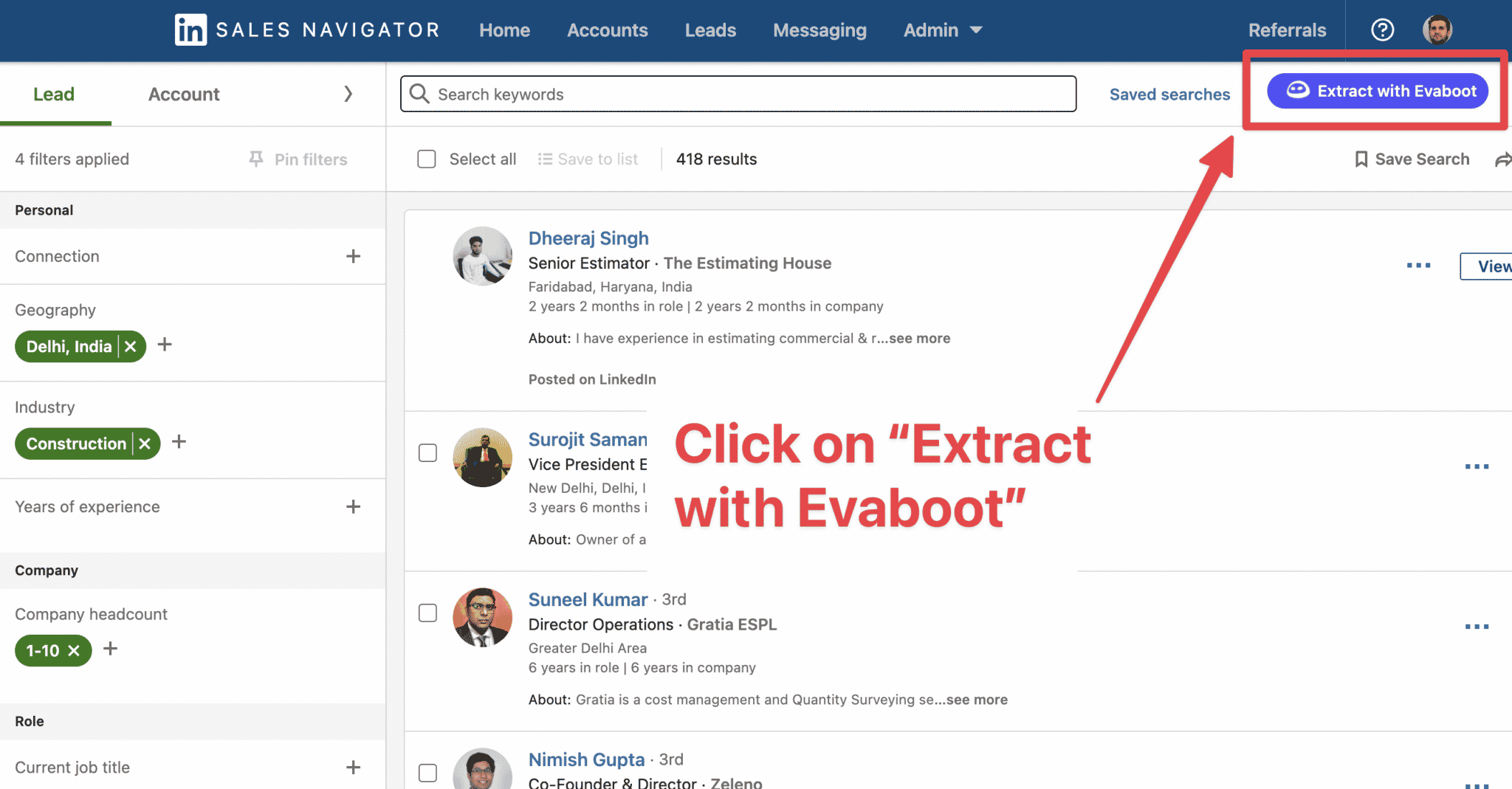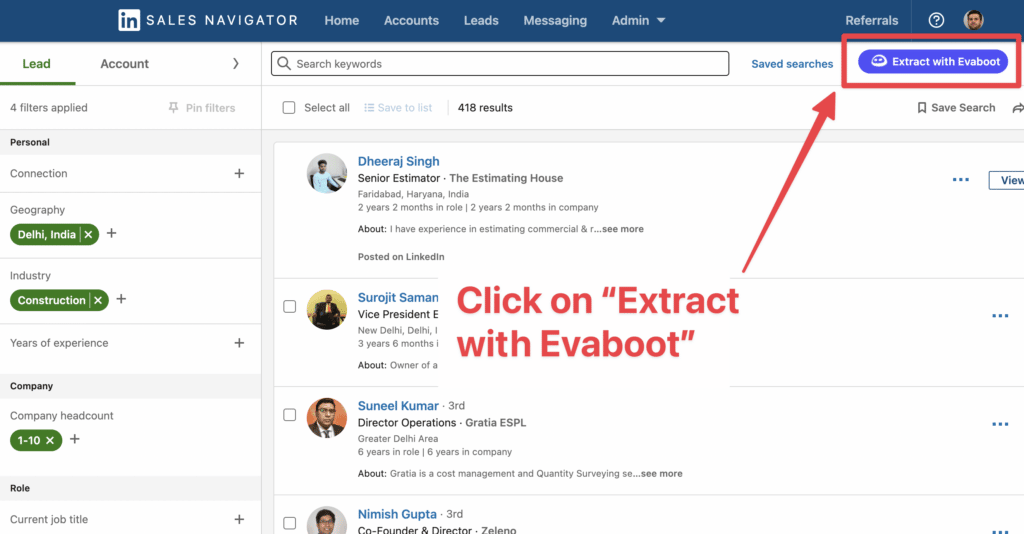 Name you search
Launch the extract
Wait for the result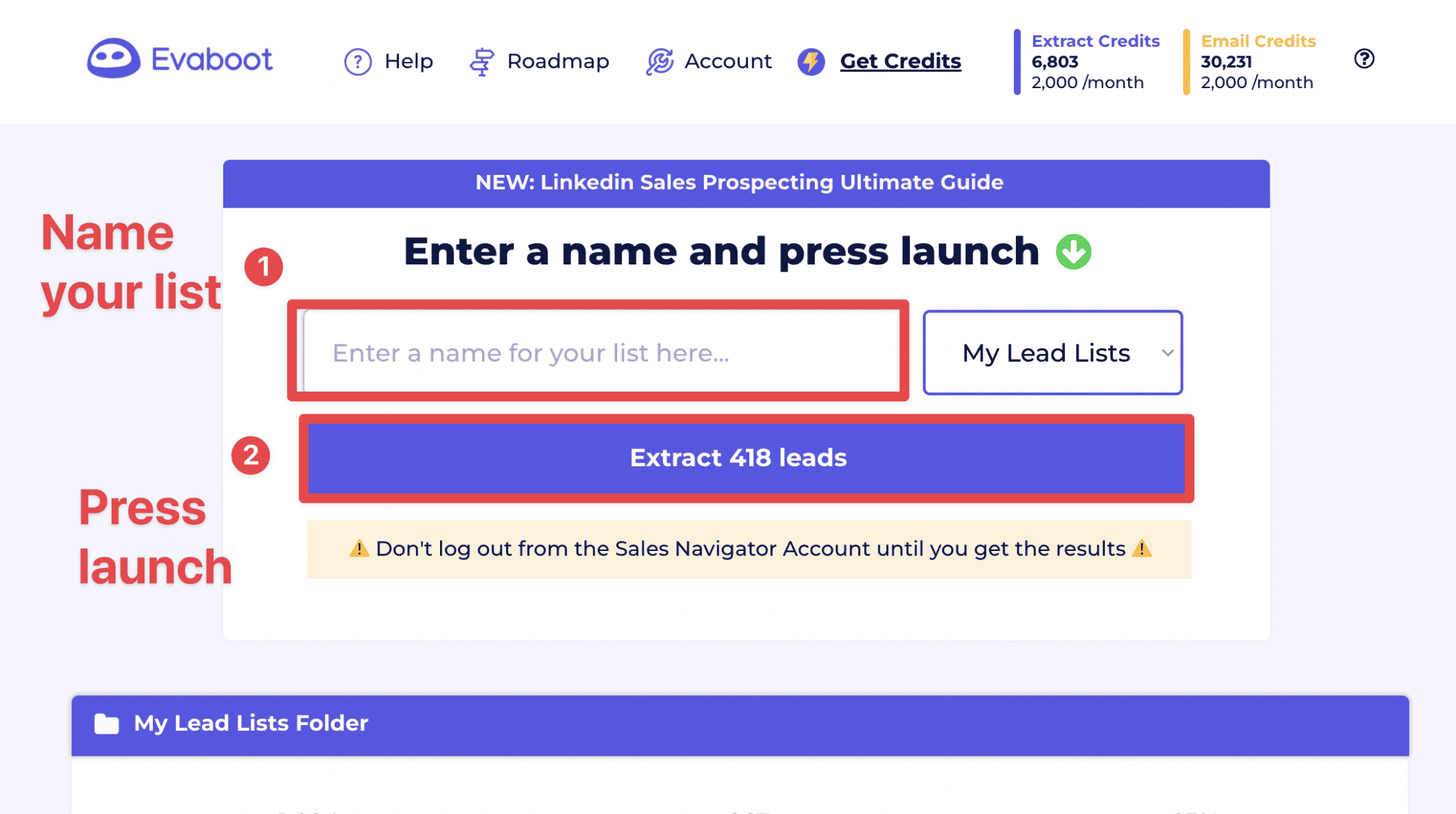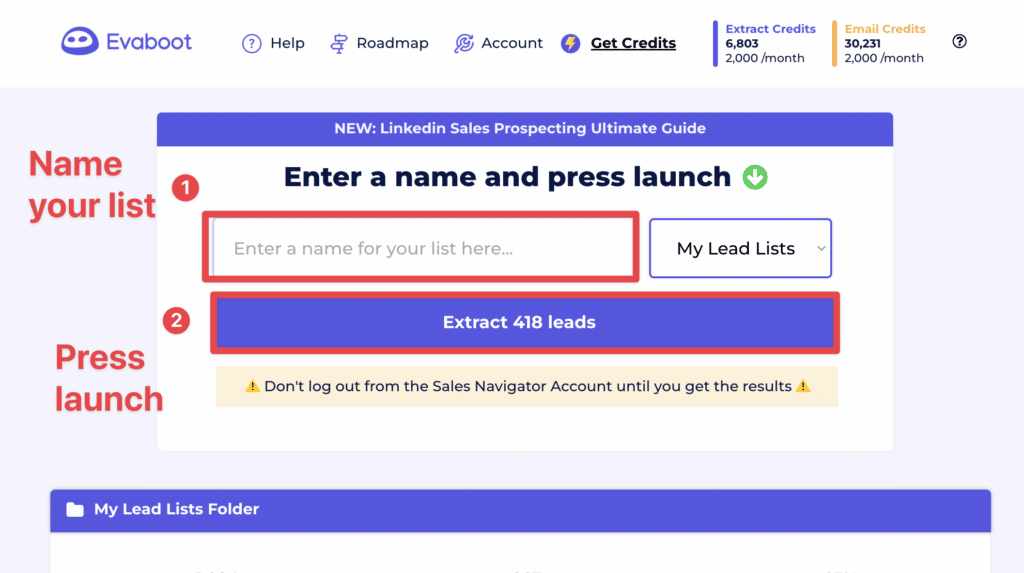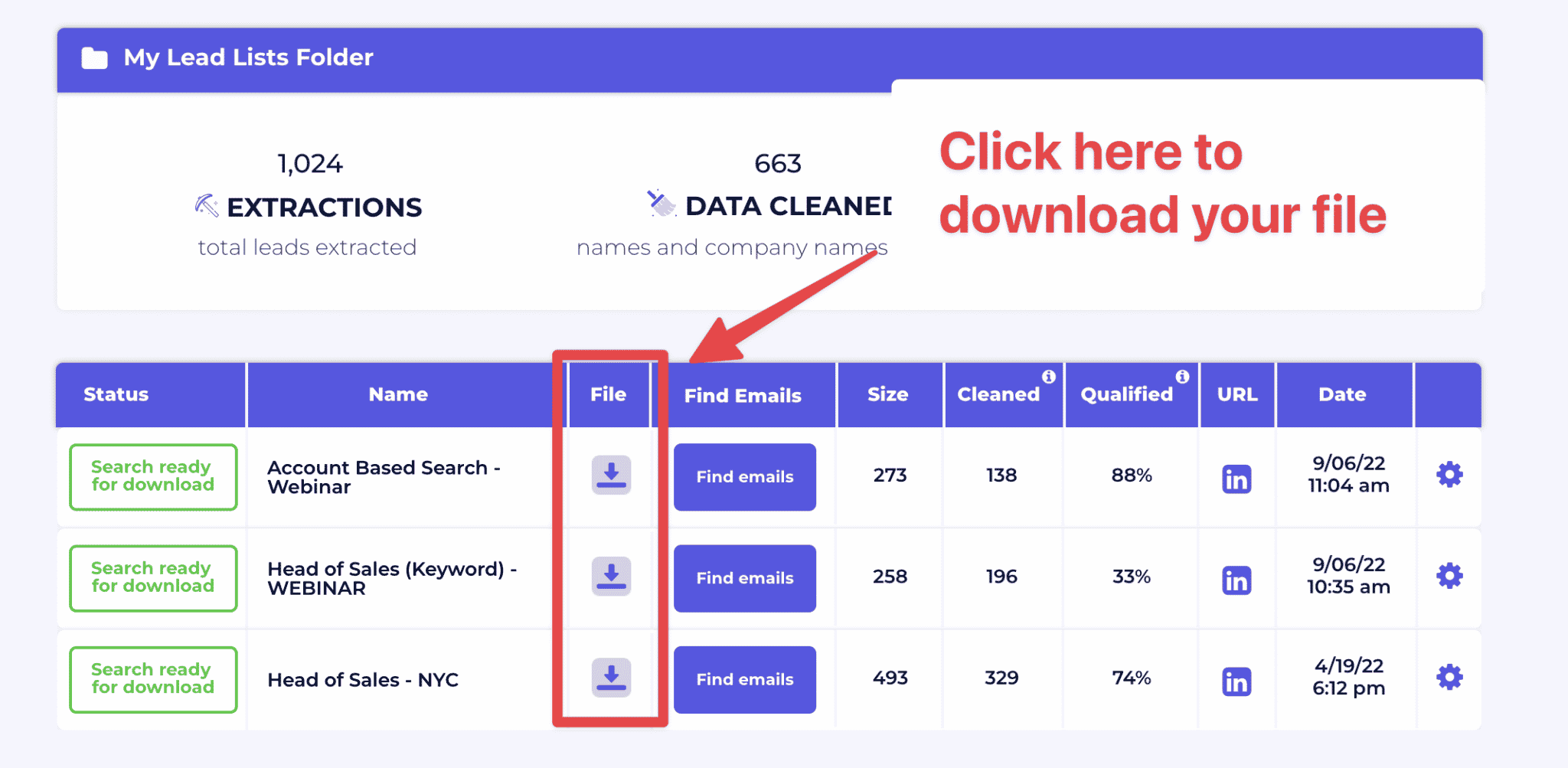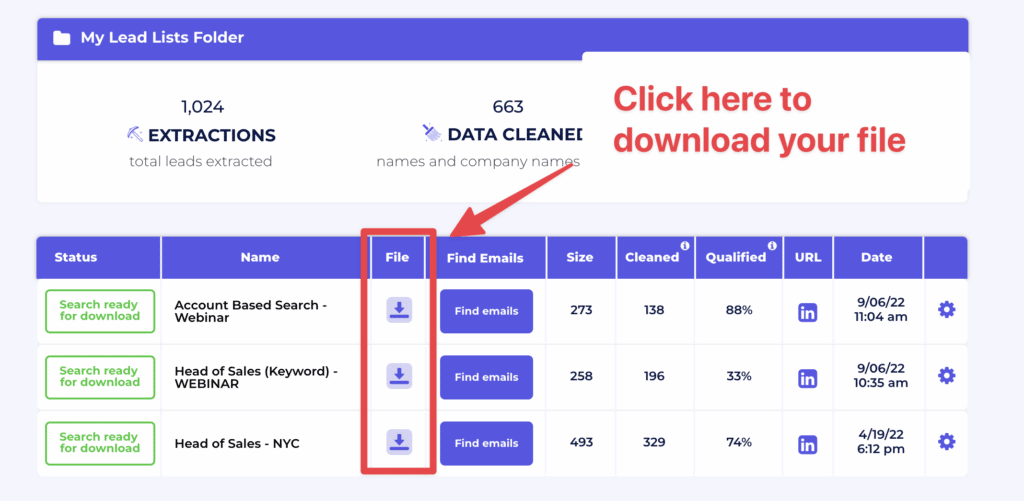 3. Import CSV To Datagma to get phone numbers
The third step is to take the CSV file from Evaboot on upload it into Datagma Bulk Phone Finder.
Connect to Datagma and click on Search > File Upload > Mobile Phone Numbers Only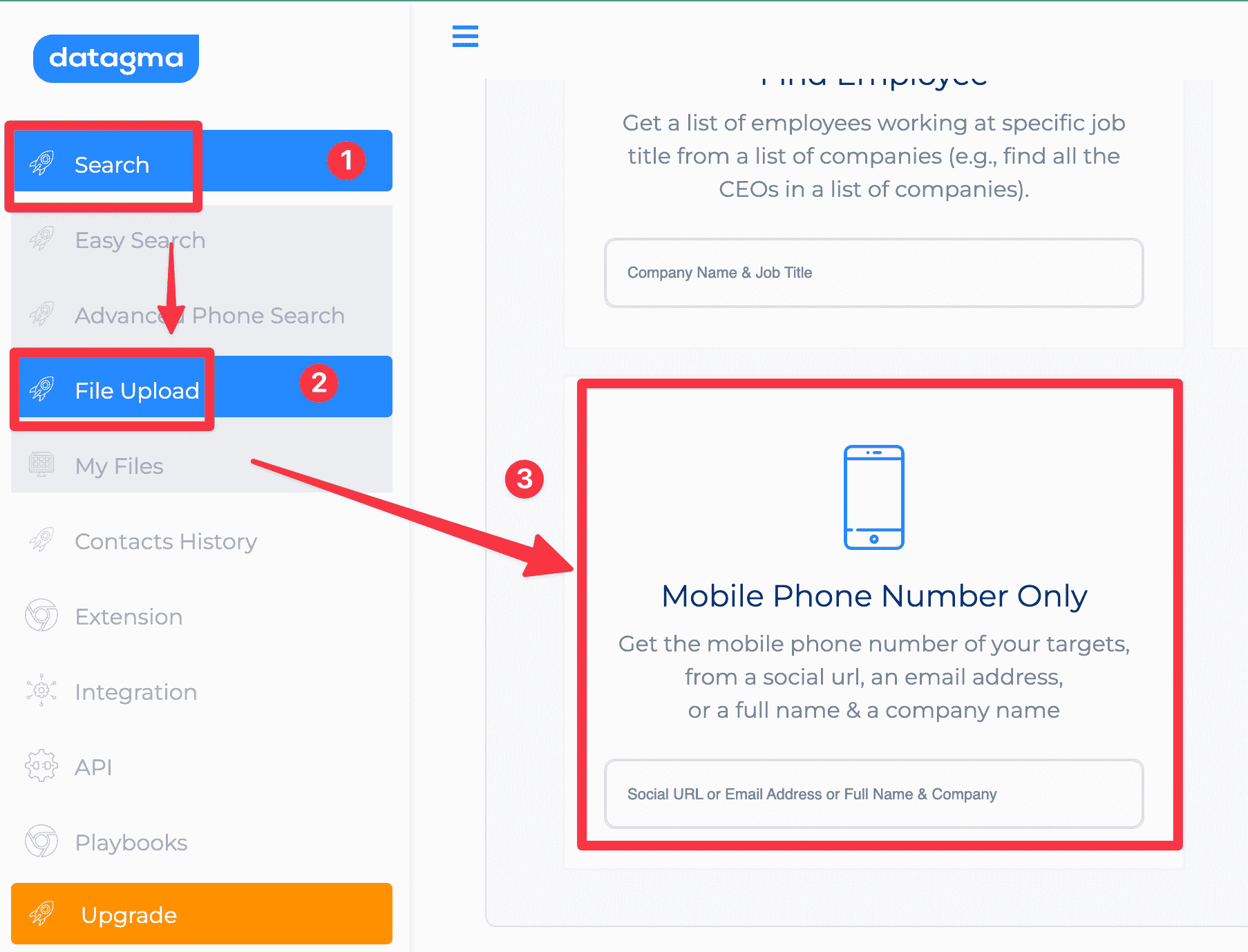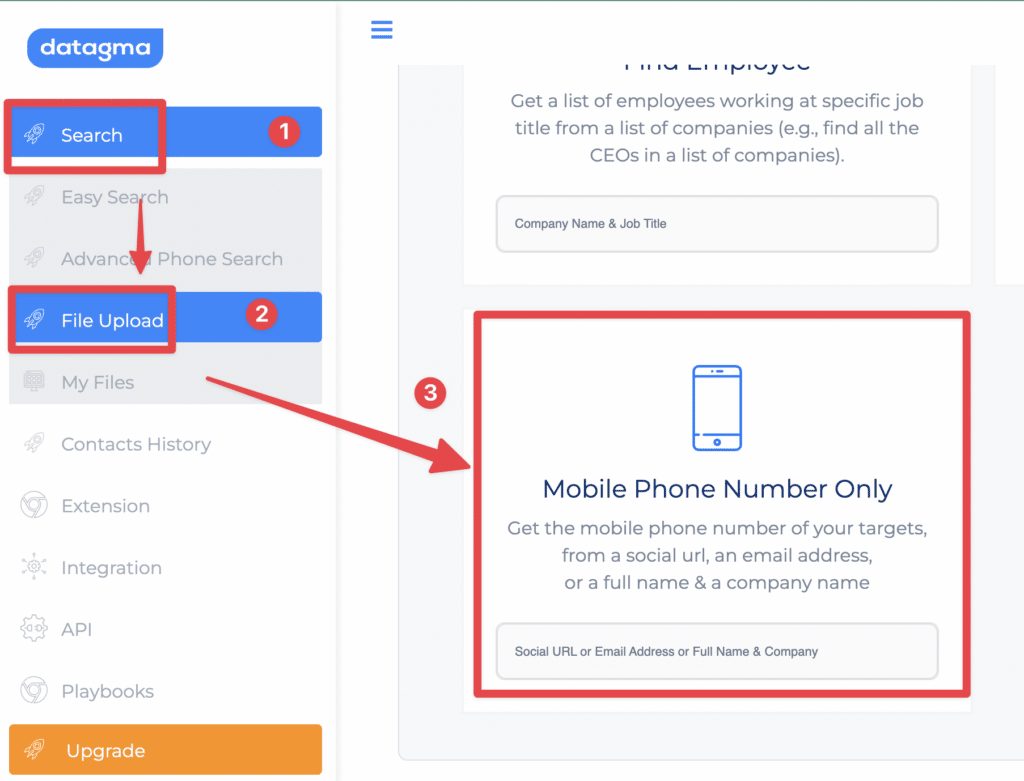 There will be a column matching step:
Select Prospect Linkedin URL Flag for the first filed
Prospect Full name for the second field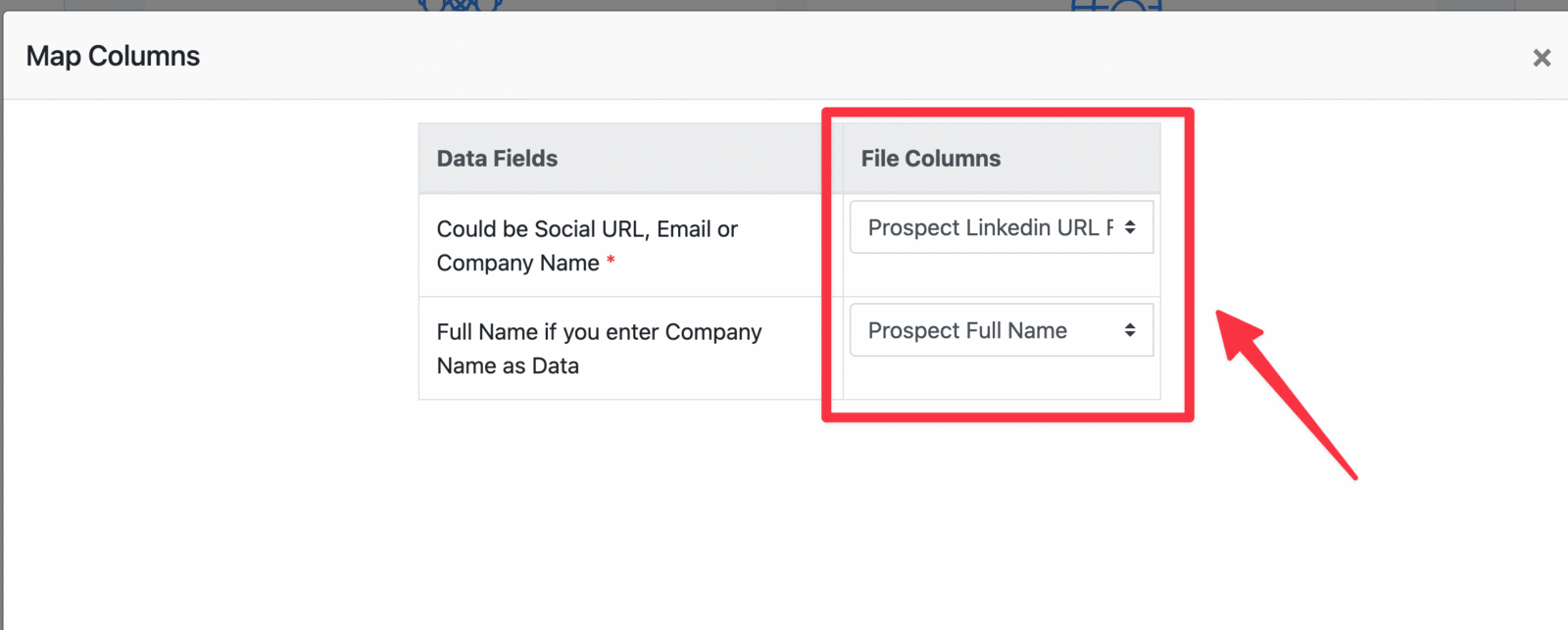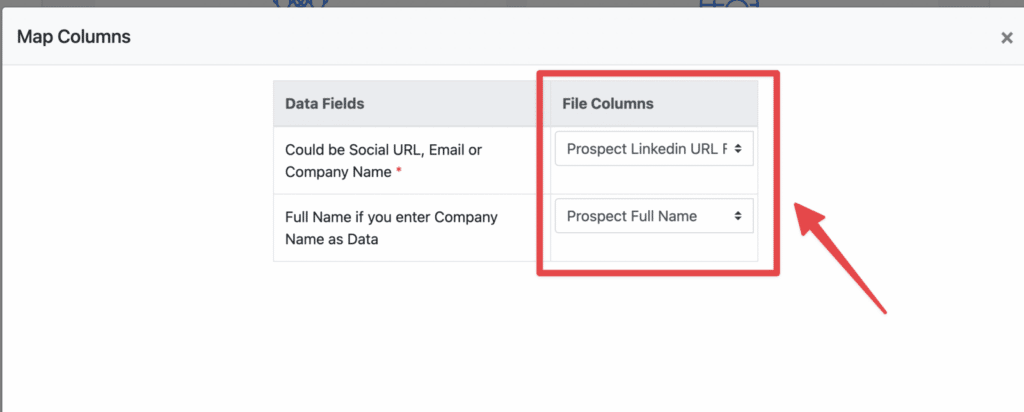 Wait for the file processing to over and…. boom. You get hundreds of phone numbers added in your file.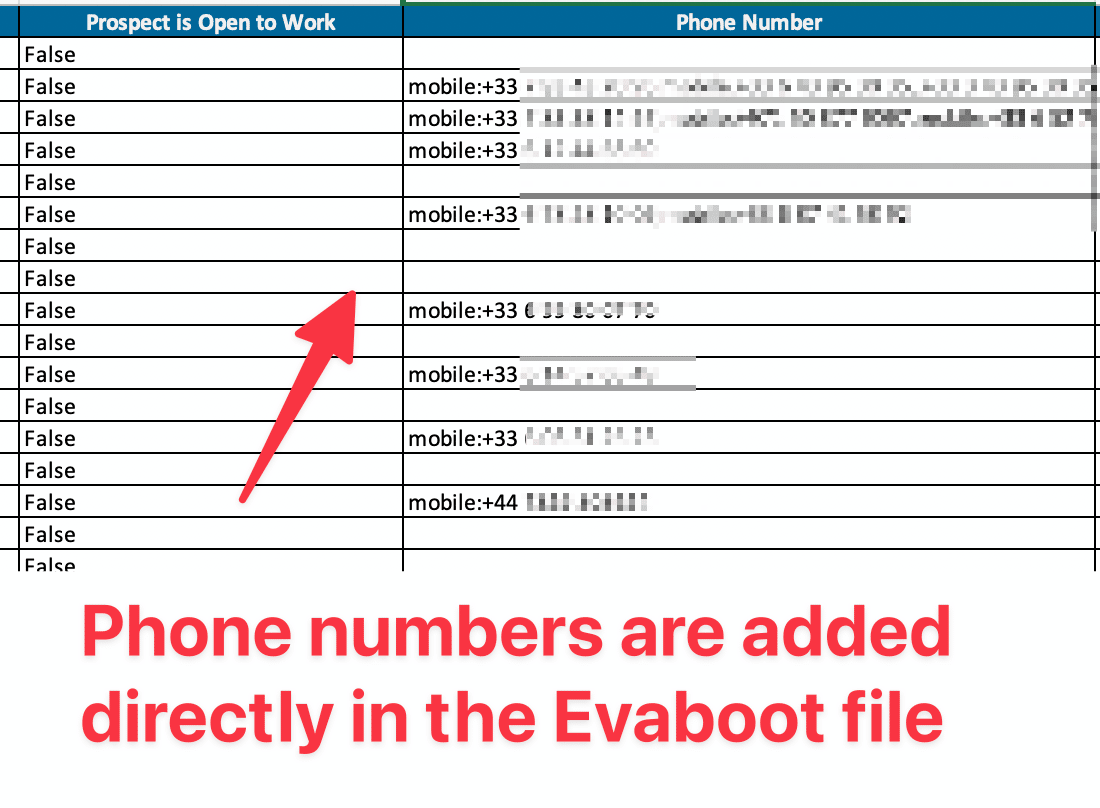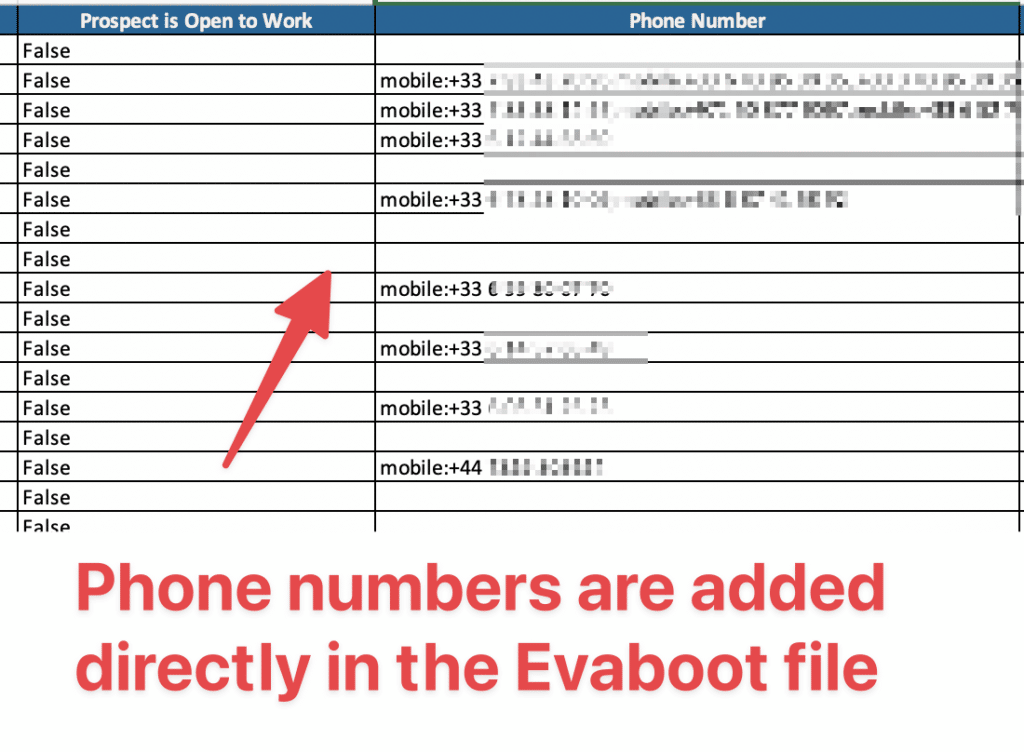 That's it. You just build a super clean lead list with Evaboot and Datagma. Now go get these leads.
We are sorry that this post was not useful for you!
Let us improve this post!
Tell us how we can improve this post?