Looking to identify Premium profiles on LinkedIn?
You are in the right place.
Here I will show you how to find Linkedin Premium, Sales Navigator and Linkedin Recruiter users.
Unfortunately there isn't any Premium profile filter on Linkedin search or Sales Navigator.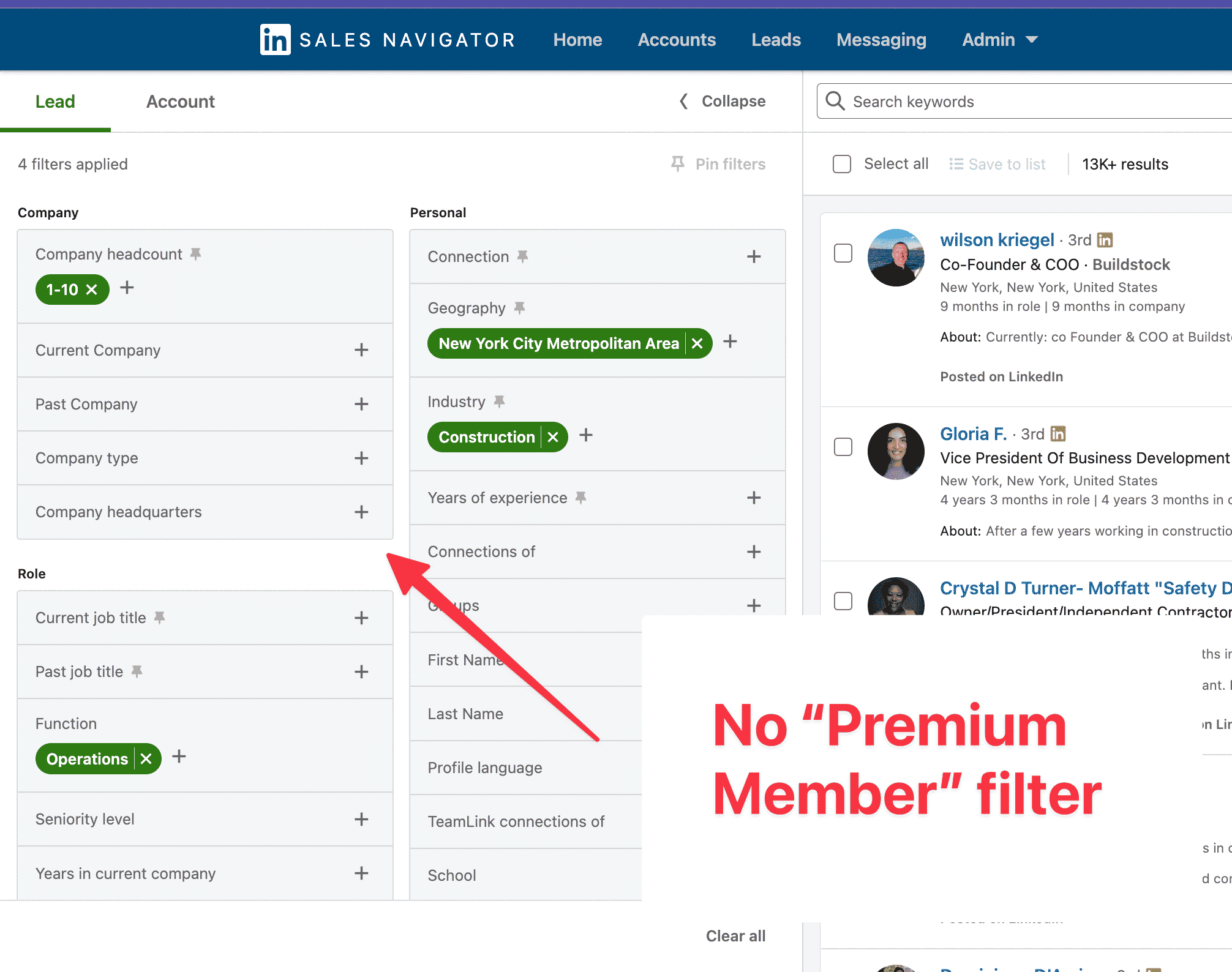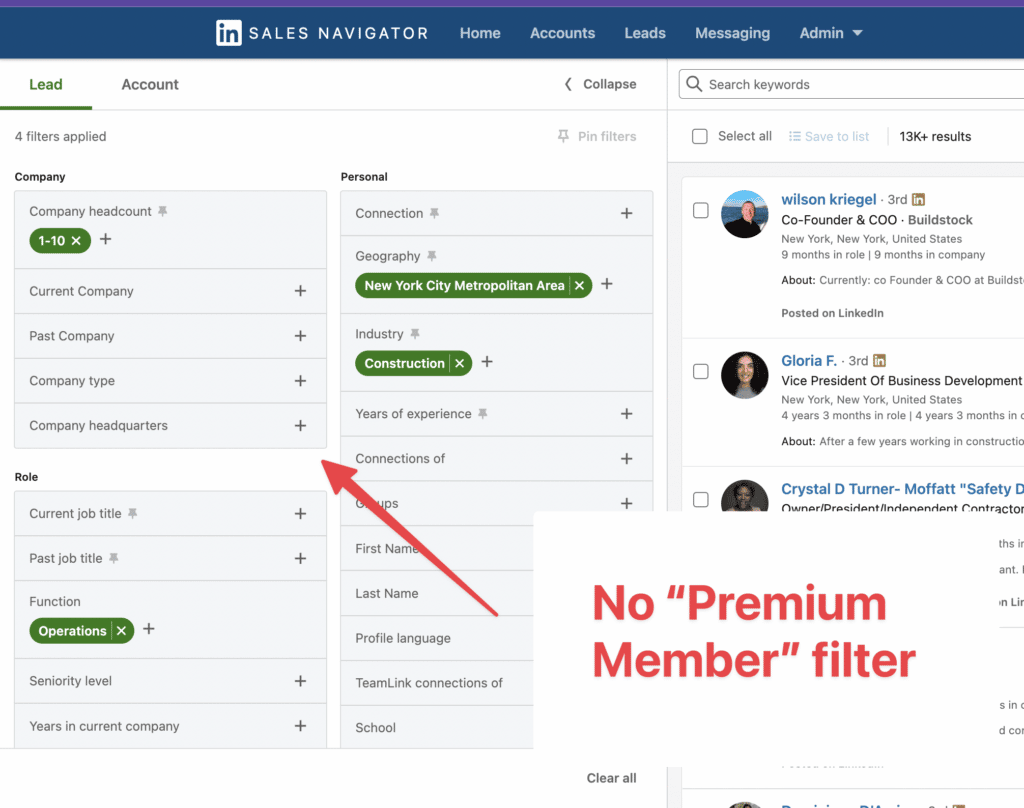 That being said, there are still some techniques you can use to identify premium Linkedin accounts among your Linkedin Sales Navigator search results.

Let's dive in.
How To Tell if Someone Has Linkedin Premium?
To identify if someone has LinkedIn Premium, look for a distinctive gold LinkedIn Premium badge on their profile. It is located below the profile banner on the right.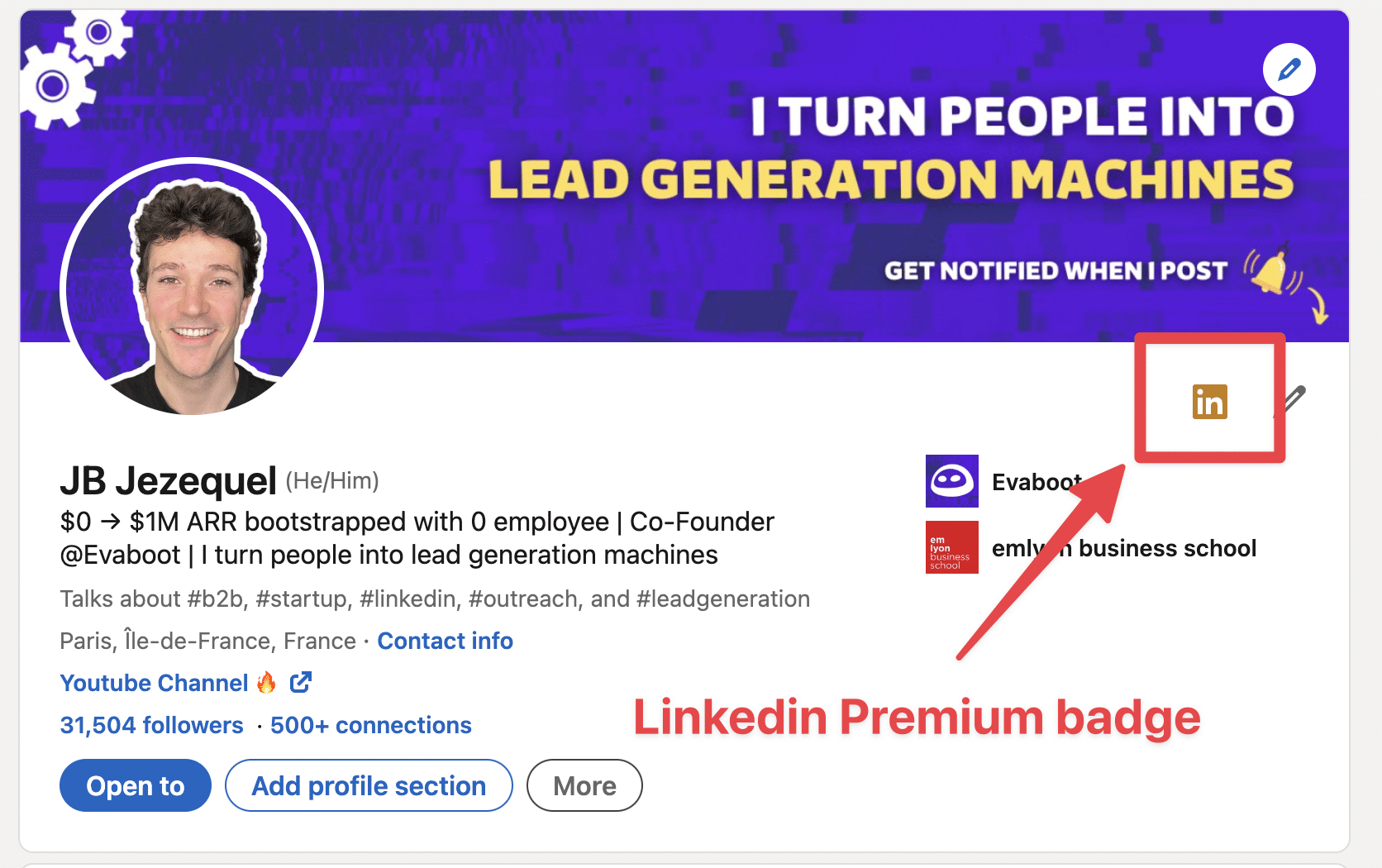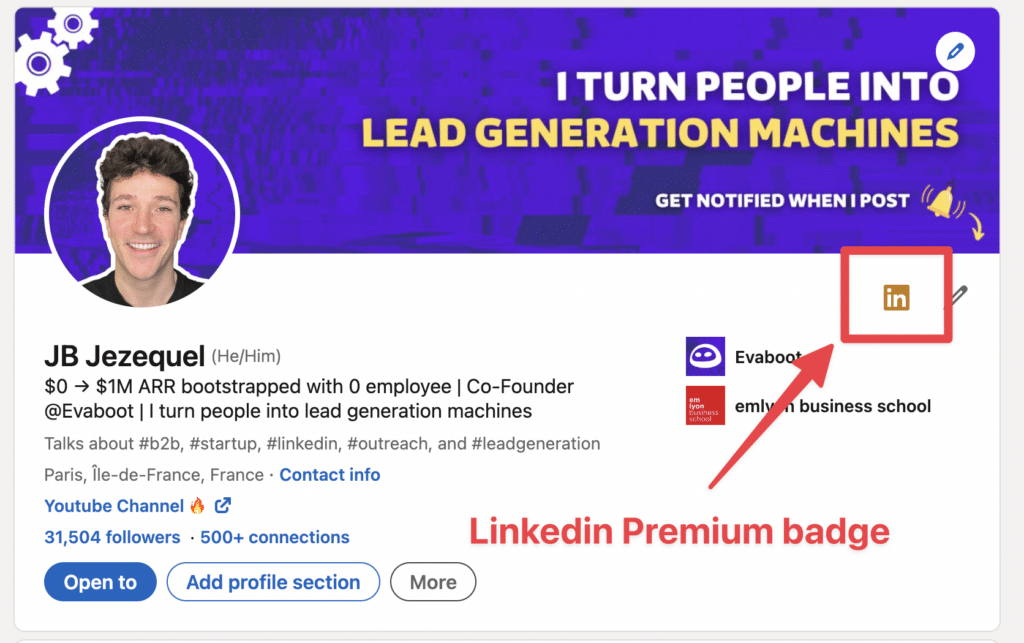 This badge also appears next to the name in LinkedIn search results.


This technique has a drawback though as it is possible for Linkedin Premium members to hide their badge from their profile.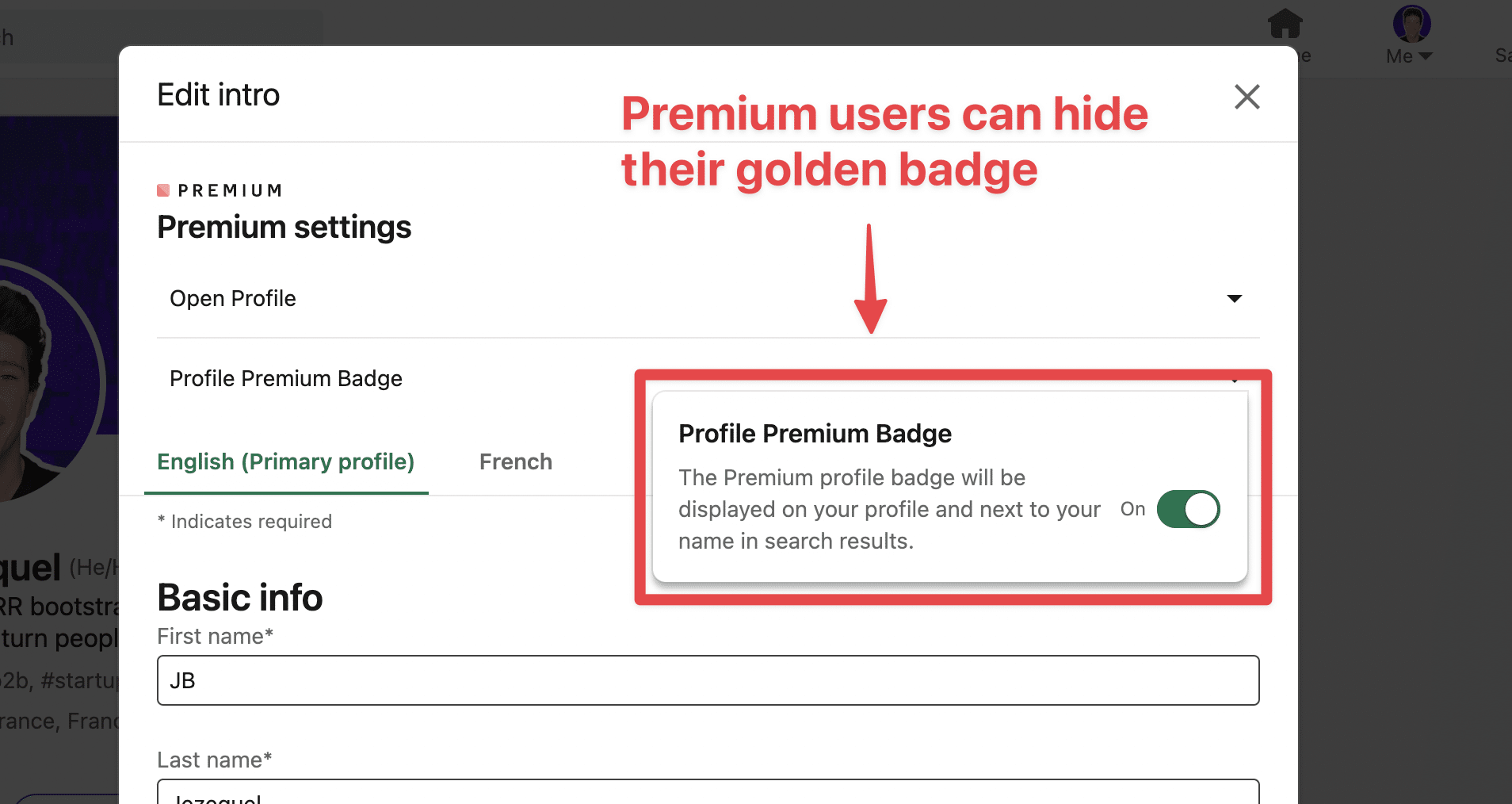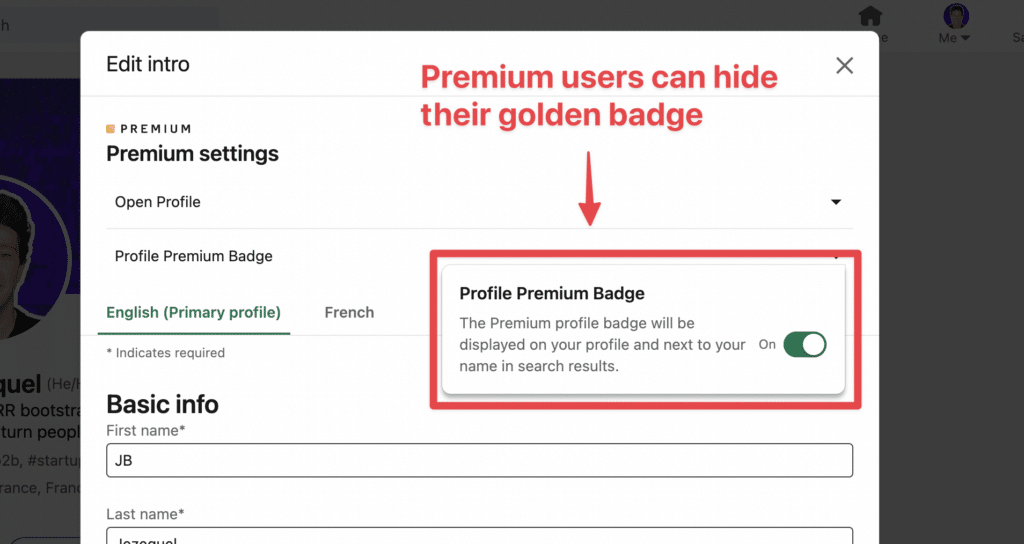 A few percentages of Linkedin premium users are aware of this option.
Even less choose to hide the badge on their profiles.
Nonetheless, you should be aware that you might miss some Premium profiles if you use this technique.
---
Browsing profiles manually is an efficient method if you are looking for a low number of profiles.
But if you want to do it at scale that will take a lot of time.
No worries.
Here is the solution to find Linkedin premium members at scale using Linkedin Sales Navigator and Evaboot.
How To Find Linkedin Premium Account Holders?
3 steps to find Premium profiles on Linkedin:
Make a search on Linkedin Sales Navigator
Export your search into CSV with Evaboot
Look into the column "Prospect is Premium"
1. Make a search on Linkedin Sales Navigator
This technique won't allow filtering Premium Profiles on your search but will help you detect if there are Premium Profiles among your search results.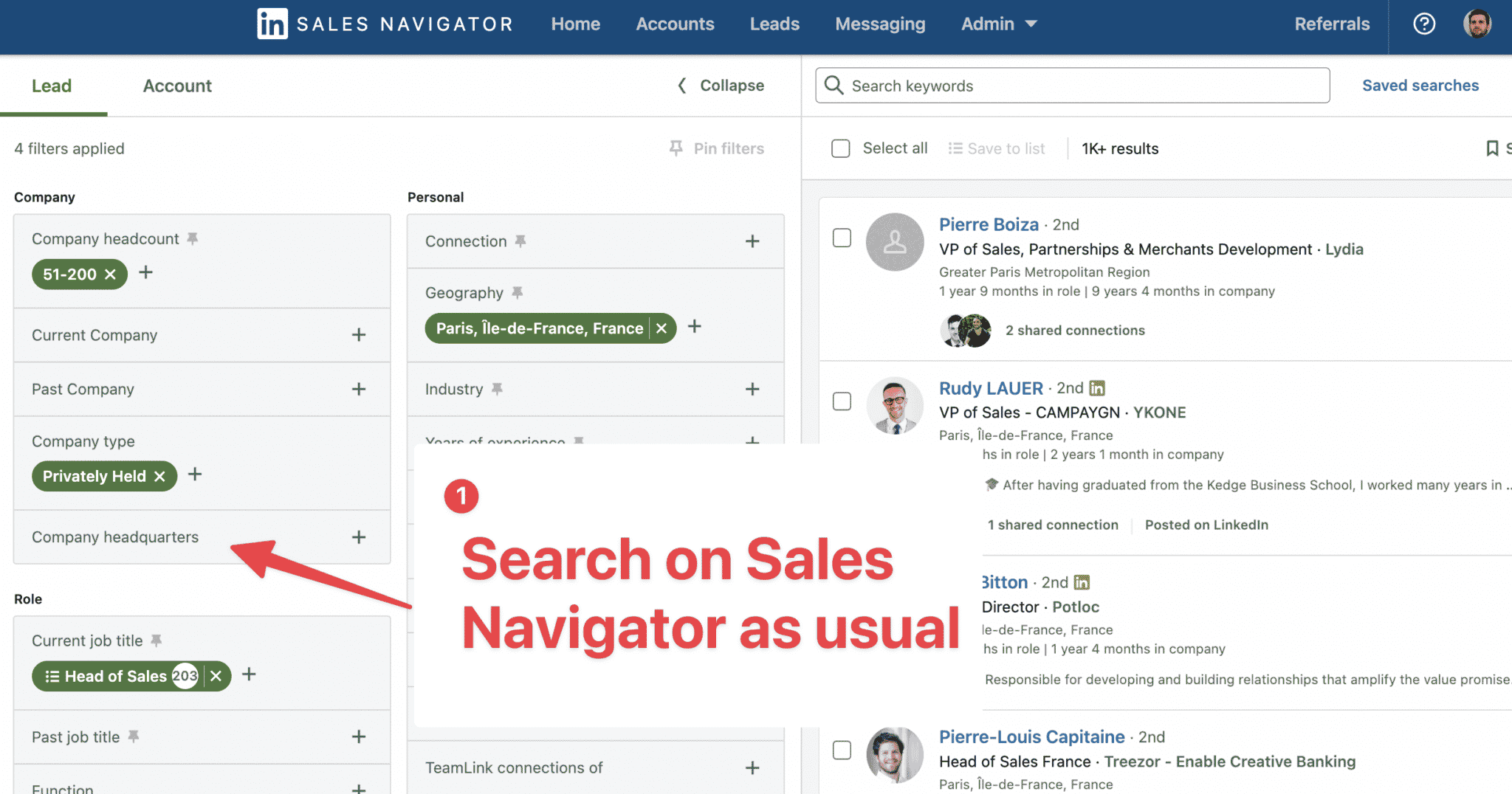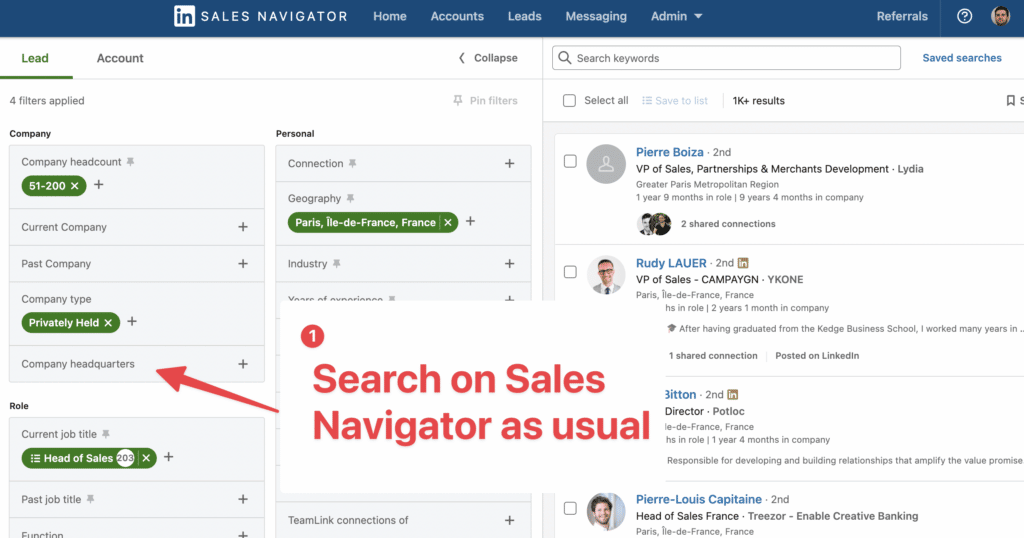 The first step is to search on Sales Navigator as usual using the filters like current job title, company, years of experience etc…
2. Export your search into CSV with Evaboot
The badge is not the only way to detect if someone is a linkedin premium subscriber. That information is also hidden on the linkedin profile code.
It's possible to extract it from the page.
Not every linkedin scraper get this information, but Evaboot does.
To export your search into a CSV, simply install the Evaboot Chrome extension and click on the "Extract with Evaboot" button at the top of the Sales Navigator search page.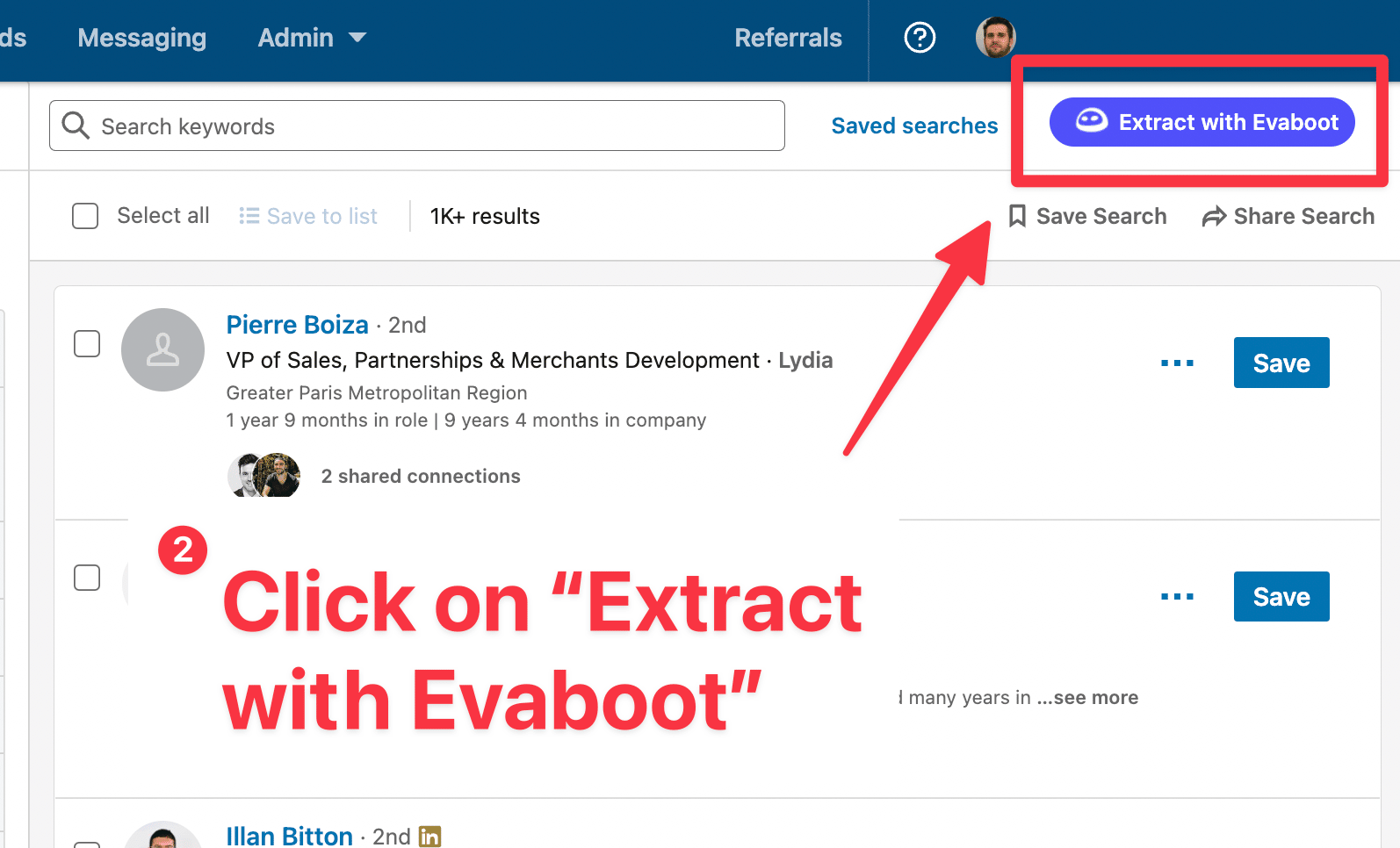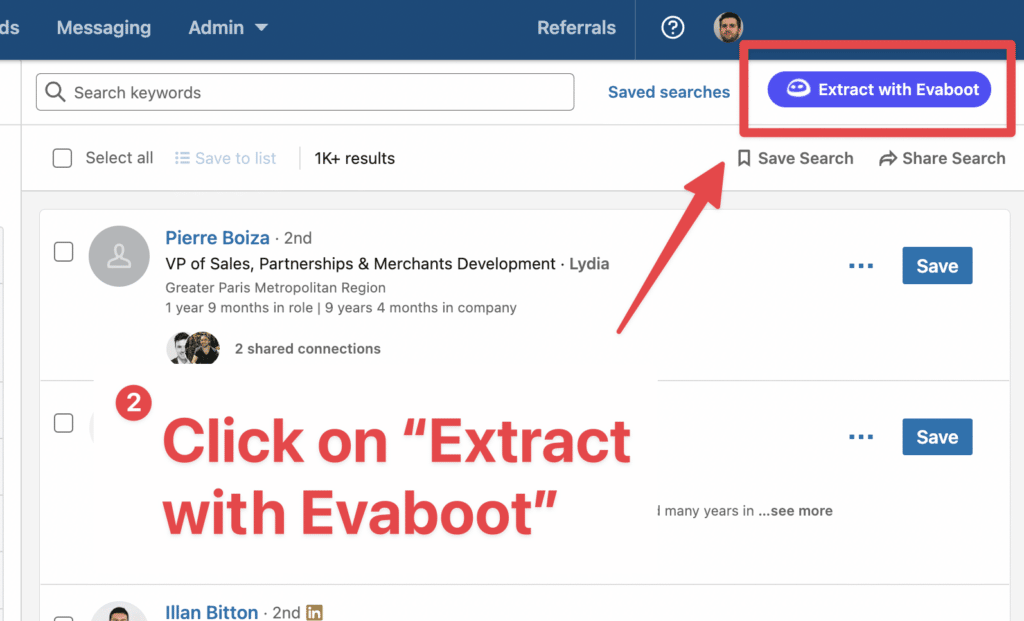 Just wait for the scraper to get the information and then you will be able to identify Premium profiles.
The good thing about this technique is that it will capture 100% of premium profiles, even those who chose to hide the badge.
3. Look into the column "Prospect is Premium"
Once the extraction of the leads is finished, you can click on the download icon to get the CSV file.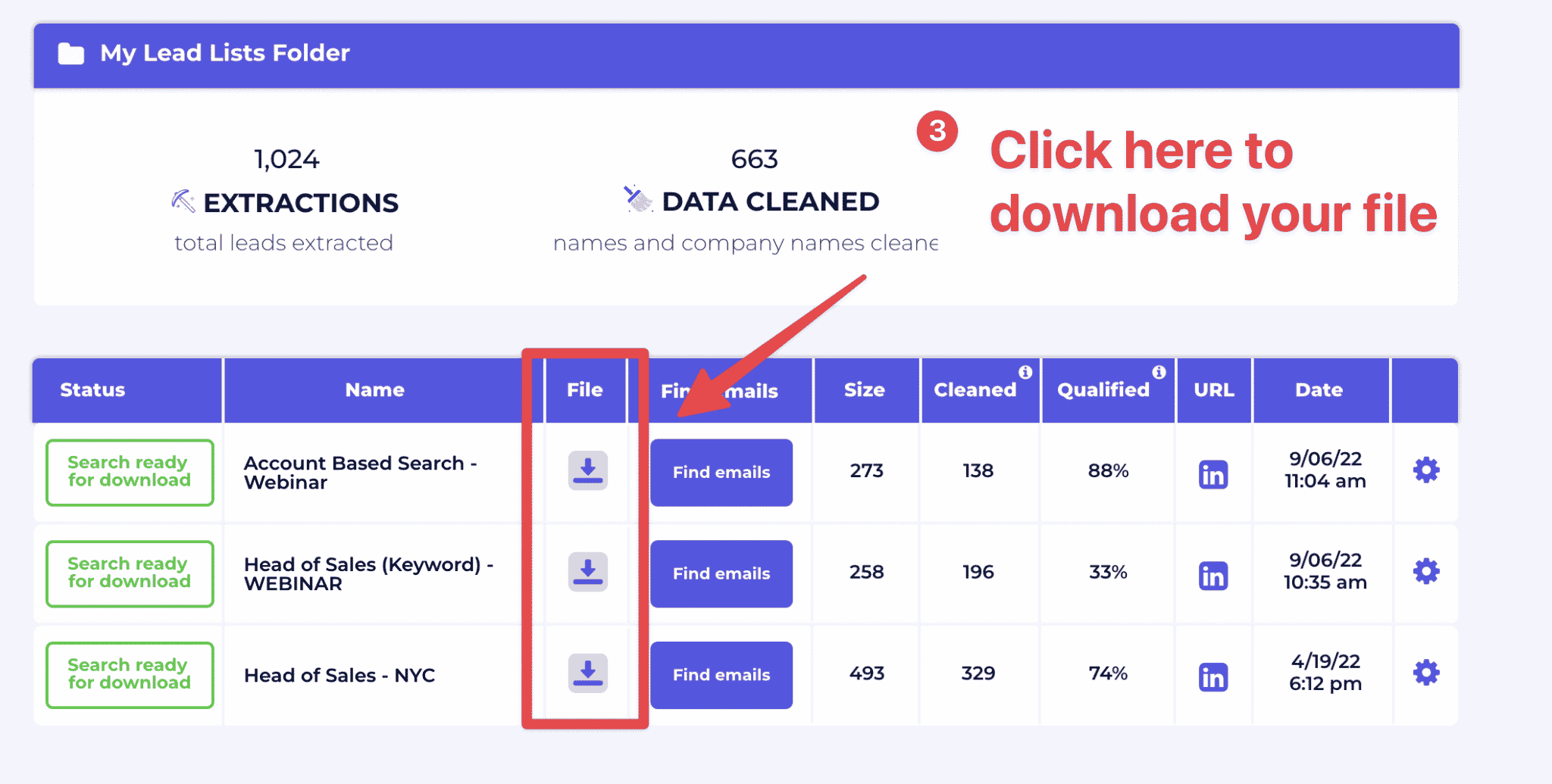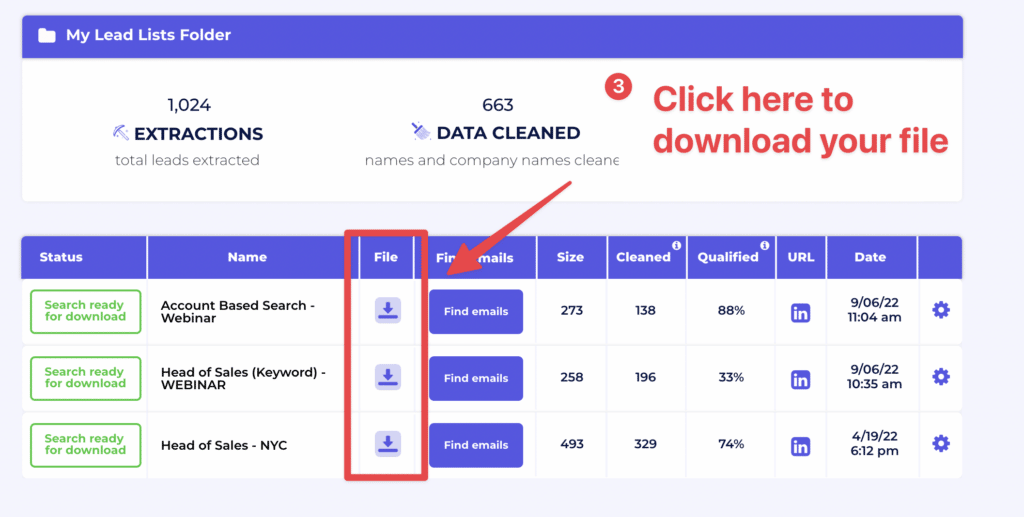 If you see TRUE: the prospect is Premium
If you see FALSE: the prospect isn't Premium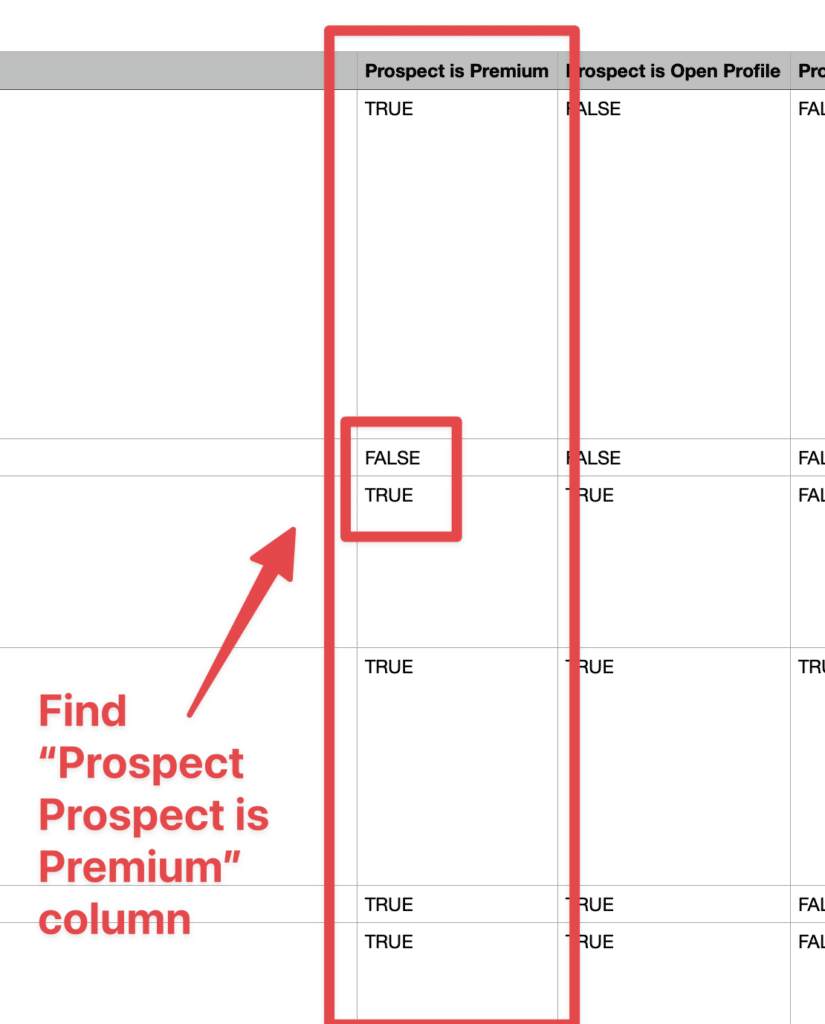 If you are using Google Sheet or excel, you can use filters to get all the premium profiles in your list in a few clicks.
Select your headers
Click on the filter icon on the menu tab
Click on the filter icon in the header
Select TRUE only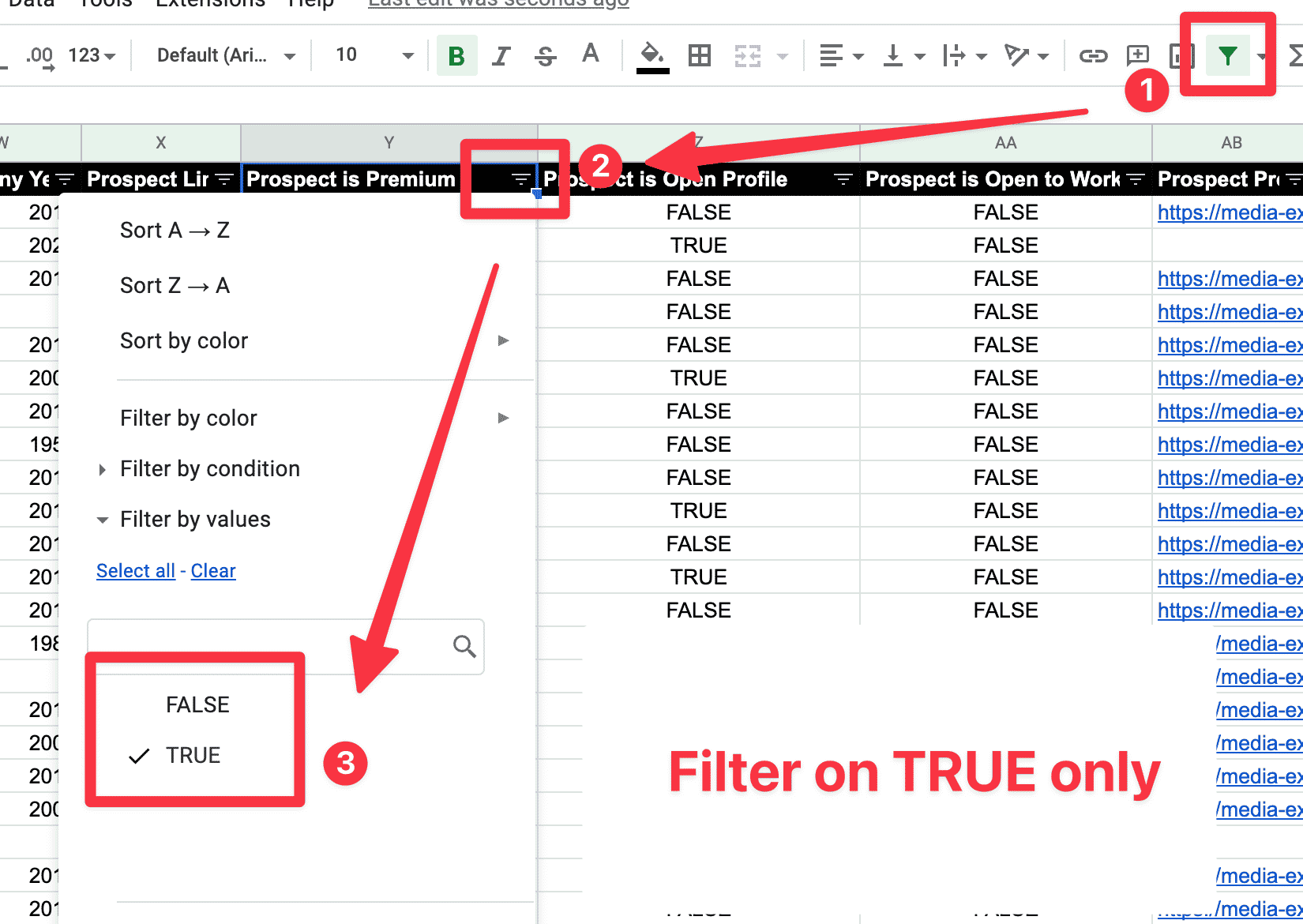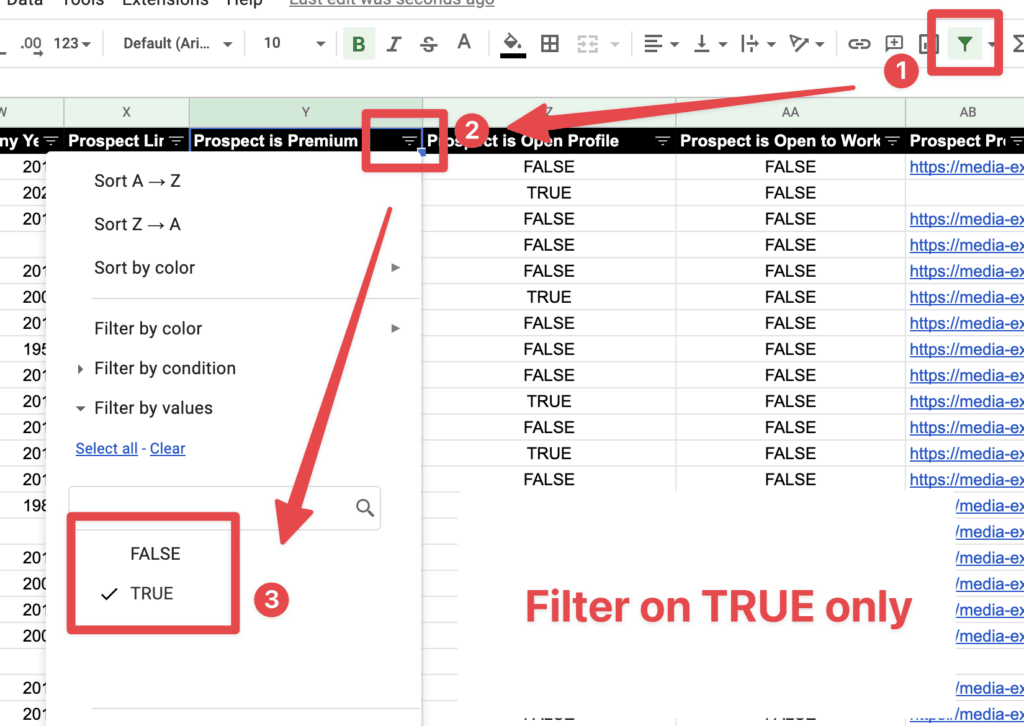 Boom. You now have a list of Premium profiles waiting to be contacted.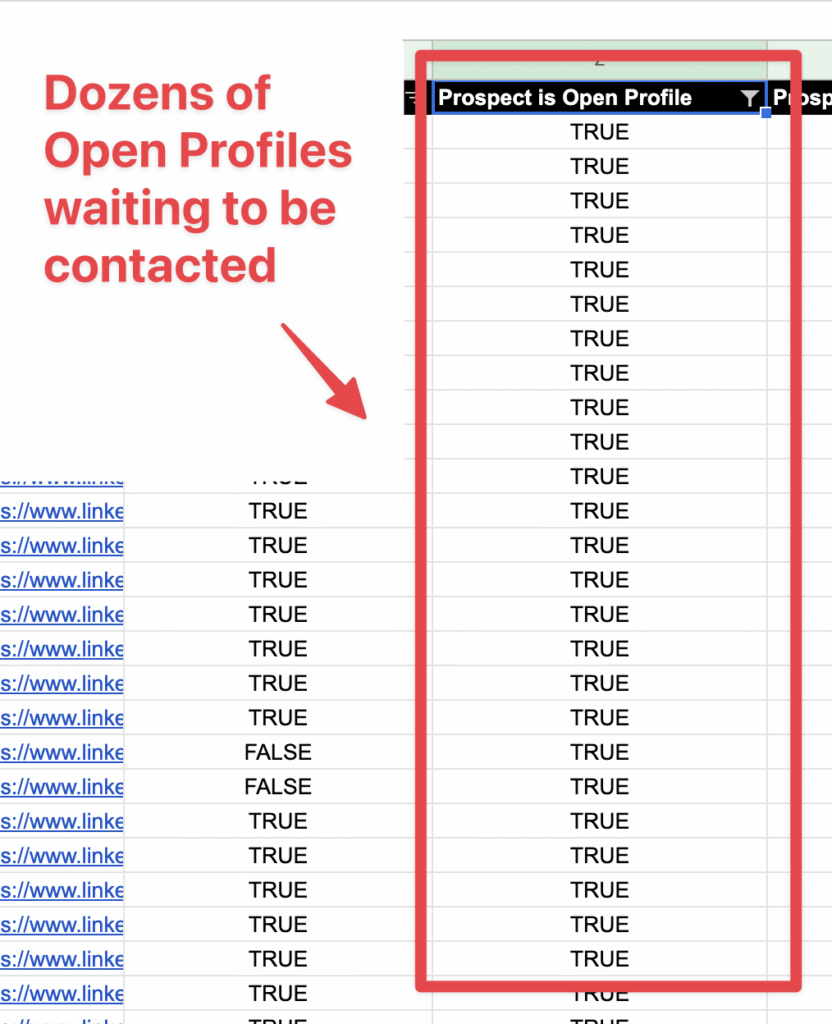 That's it.
You created a list of linkedin premium members in just a few clicks.
You now use this file to prospect on linkedin.
We are sorry that this post was not useful for you!
Let us improve this post!
Tell us how we can improve this post?
Build email lists from
Export clean data and get verified emails in 1 click.