LinkedIn Sales Navigator does not allow to export your leads into a CSV
but come on... everybody needs to do that !
In this tutorial, you are going to learn how to export your leads from a Sales Navigator search in 3 steps :
Import your Sales Navigator search on Evaboot
Launch the extraction in one click
You got your search into your spreadsheet after a few minutes!
Let's do this!
For those among you who prefer video explanations: I've also made a video tutorial on this subject ;)
The 3 steps process to export leads search from Sales Navigator
1. Download the Evaboot Chrome Extension
Click on "Try for free" to download the linkedin sales navigator extension.
Create an account.
Click on "Make a search on Sales Navigator".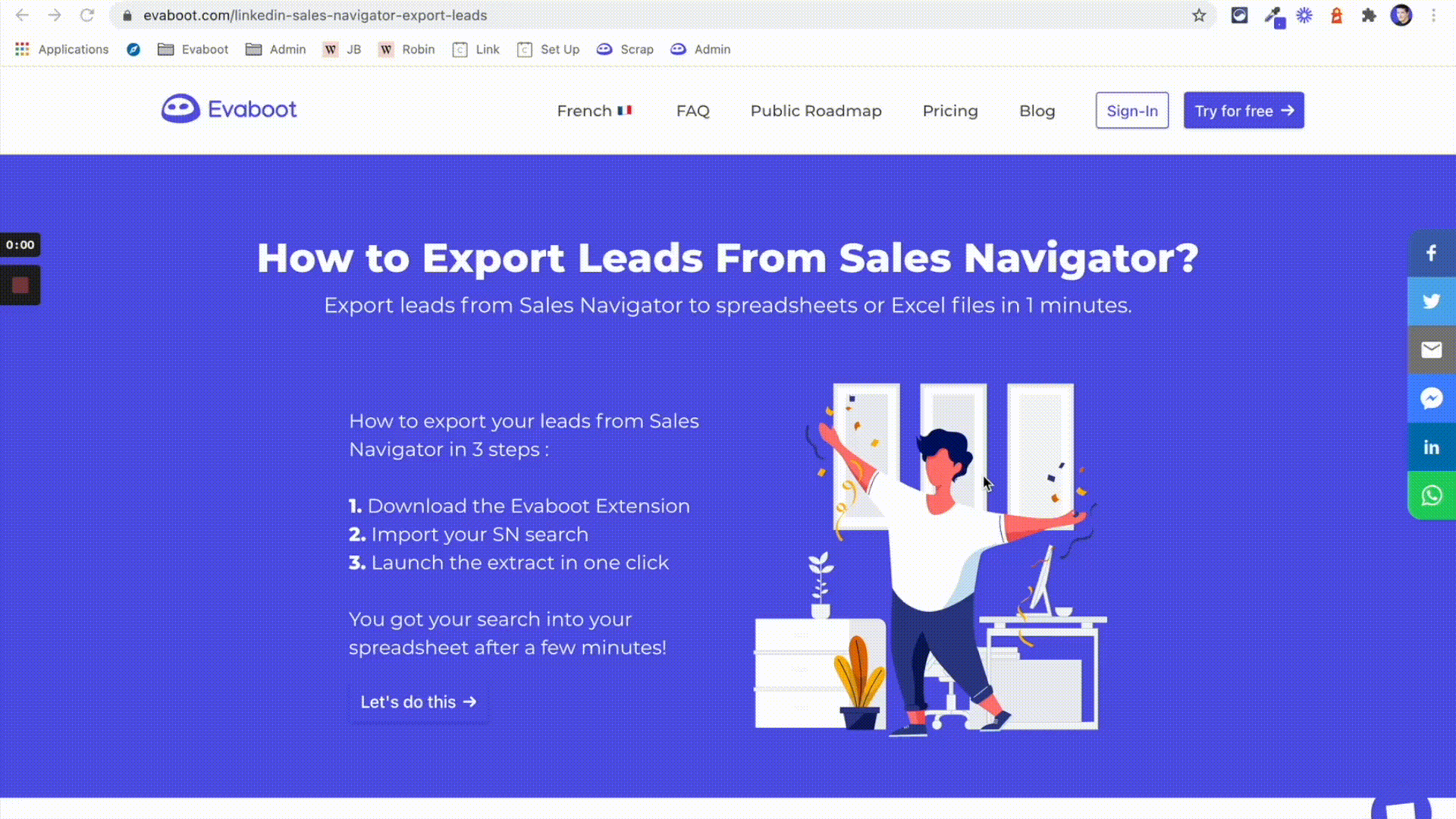 2 - Import your lead search on Evaboot with the extract button
Make a lead search as usual.
Click on the new button "Extract with Evaboot" on your Sales Navigator.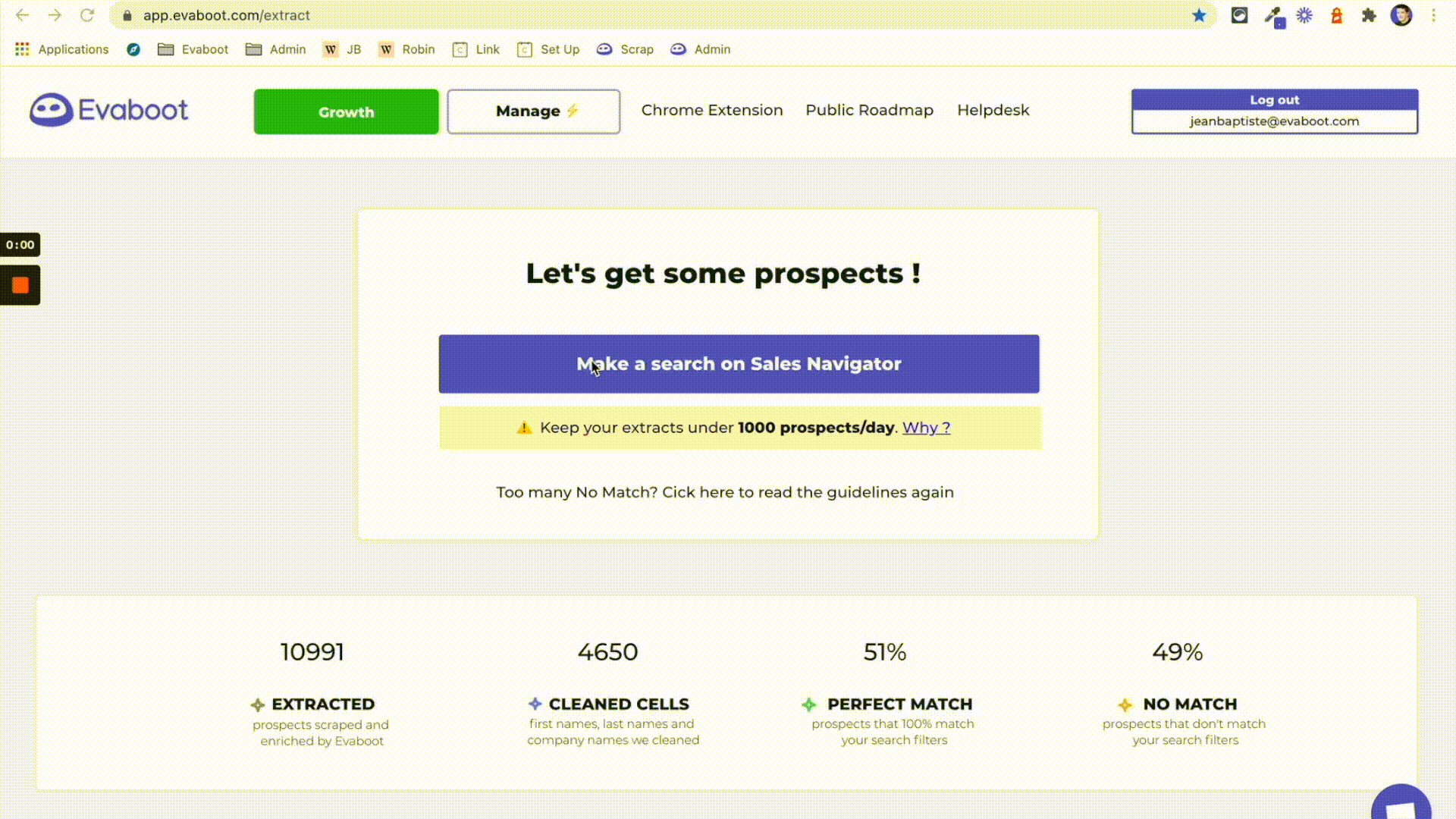 3. Launch the extraction and wait for the results
Give a name to your search.
Click on "Extract prospects".
Wait a few minutes to get the results.
Which data can I export from the leads in my Sales Navigator search?
We extract all the data available on Sales Navigator Profile and Account pages :
LinkedIn URL: The Sales Navigator URL of your lead.
First Name, Last Name, Full Name: Your lead's name.
Company Name: the name and URL of your lead's current company.
Company Domain: the website domain name of your lead's company. Useful to find the email of your lead.
Job title: The title of your lead's job.
Job description: detailed description of your lead's activity
Profile picture: The URL of his or her profile picture
Location: Where your lead is currently located according to their LinkedIn profile.
Company Industry: the industry given by the company on it profile.
Company Employee Range: what size the company is?
Company Employee Count: how many employees on LinkedIn ?
Company Description: what the company is doing
Time in Position: for how long your lead got this job?
Company Type: Public, Private, Educational Institution?
Company Year Founded: how old is the company?
Sales Navigator URL
What are the 4 leads categories in my Sales Navigator export?
On average - 31% of the LinkedIn Sales Navigator search results don't match with your filters.
That is why so many Sales spend hours every to clean their data before sending it to their CRM or their cold outreach tools.
To solve that problem, Evaboot created a robot that cleans your data and check if every prospect in your search really match your filters.
Good Leads: leads that 100% match you search filters.
Bad Leads : leads don't match your search filters
Cleaned Leads : the number of first names, last names and company names we cleaned in your search
All Leads : all the leads we extracted and enriched in your search